As Featured On
Top Takeoff Software for Construction
STACK is rated

#1

overall & offers the best free version
Offered as a cloud-based or on-premise solution
Includes takeoff & estimating functionality
Planswift is the #1 most popular takeoff solution among our users
Excellent price for one-time download & unlimited use
Combines both takeoff & estimating functionality into a single product
In addition to On-Screen Takeoff, On Center also offers estimating, bidding, and project tracking software
Offers a lightweight free option as well
More than 30 years of experience in construction software
Autodesk Takeoff easily integrates with other Autodesk construction products
Strong company reputation with 40 years in the construction software industry
Capability for 2D and 3D takeoffs in the same product to increase speed and accuracy
Buildxact has one of the best user interfaces on the market
Includes takeoff, project management, and accounting features
Offers a free 14-day trial of the product
Square Takeoff offers a free 14-day trial & generous discounts for renewing customers

Cloud-based solution that can be accessed on any device

Includes estimating functionality & extensive integrations with other software products
---
Construction Takeoff Software Reviews
STACK Takeoff (Best Overall; Best Free Version)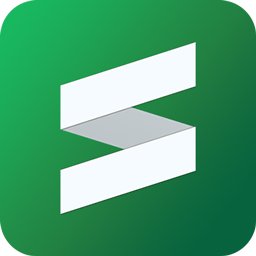 STACK
Best Overall + Best Free Takeoff Software
Overview
STACK is a cloud-based construction takeoff and estimating software solution that allows users to quickly measure digital plans during the project estimating process. STACK is one of the most popular takeoff software products on the market. It is designed to work well for all major construction trades, including: general contractors, concrete contractors, home builders, interior finishers, landscape specialists, masons, roofers, and other specialty trades.
STACK has one of the best reputations with their customers of all takeoff and estimating software companies, sporting an A+ rating from the Better Business Bureau and high scores across all of the major software review sites.
Pros
Fully cloud-based solution that saves takeoffs in real time
Excellent user interface, training, and customer support
The ability to create complex custom assemblies for reuse on other projects
Cons
Annual renewal costs can add up
Especially large projects can cause the software to slow down
STACK offers a ton of customizations, but of course, some customers want more
Features
STACK's remarkable takeoff solution is easy to pick up and fully available online from any PC, Mac, or iPad. Users can upload plans from Google Drive, Dropbox, Box, Evernote, or from their local device. STACK also integrates with a number of other products, including Procore, Buildertrend, SmartBid, and Dodge Data and Analytics.
STACK is also one of the best products for users who value on-the-go access and team collaboration features. As a cloud-based solution, STACK makes it easy to work on projects from any location or device. STACK also provides a centralized hub where teams can work together on projects. All updates and edits are shared with teammates immediately, so there is no need to worry about overwriting another team member's progress.
Outside of integration and collaboration features, STACK has a full suite of capabilities designed to make the quantity takeoff process more efficient. The software uses powerful automation techniques, like auto-count, area measurement, and volume measurement, to quickly and accurately determine material quantities. Additionally, STACK offers a library of pre-built assemblies and items, reducing the need for repeating complex calculations.
When it comes to organization and reporting, STACK users can:
Organize projects and pages quickly via the drag and drop interface
Overlay multiple drawings to quickly identify differences between revised plans
Save and compare alternate bids
Quickly search through all plans using STACK's powerful search feature to find what they're looking for
See detailed project cost reports and create custom reports
Create detailed estimates and branded proposals
Use the integrated bid calendar to see upcoming projects and deadlines and keep the entire team aligned
There are four different subscription tiers that range in price from $0 to $4,999+ per year. Features and number of users included vary between each pricing level so you can select the one right for your business.
Stack Cost
Each of STACK's subscription tiers is billed annually on a 'per-user' basis. The free version of STACK takes just seconds to get started with. The capabilities are slightly limited compared to the paid versions, but it is an impressive product nonetheless. STACK Free only allows a maximum of two projects per account and only offers access to a given project for seven days. So once you've added a new project, you have seven days to complete all of your takeoff tasks within STACK. Of course, you can have unlimited access to your projects by upgrading to any of the paid versions.
STACK's paid options range from $1,999 per year up to $4,999 or more. The Start pricing tier includes access to all features for a single full-access user and three view-only users. The Grow tier is for teams of up to three full-access users and six view-only users. The highest level Build tier is for four or more full-access users and seven or more view-only users.
Final Verdict
STACK scored above or in line with other estimating products in every metric that we review. It's hard to deny the powerful tools that STACK offers in their product. Furthermore, their transparent and fair pricing is refreshing to see. STACK is an easy choice as Best Overall Construction Takeoff Software. And because they offer nearly all of their key takeoff features in their free product, we also rated them Best Free Takeoff Software.
PlanSwift Takeoff (Most Popular)
PlanSwift
PlanSwift is one of the most popular takeoff solutions on the market, offering a user-friendly and easy-to-learn interface, great features for a variety of trades, and seamless integration with Microsoft Excel. While PlanSwift is not compatible with Apple operating systems and lacks built-in cloud features for collaboration and storage, PlanSwift is nonetheless one of the top choices out there for takeoff software.
Pros
Incredibly feature-rich and highly customizable tool
Combines both takeoff and estimating functionality into a single product
Excellent price for one-time download and unlimited use
Cons
Not cloud-based; Windows only tool
Software is updated less frequently than that of newer competitors
Features
PlanSwift offers a strong suite of features, with important tools to import project plans, calculate material and labor totals, and create custom assemblies. They also include many custom features for different construction trades, including specific takeoff tools for general contractors, concrete, drywall, electrical, flooring, framing, decking contractors, HVAC, insulation, landscape, masonry, painting, and plumbing.
PlanSwift's software includes both takeoff and estimating capabilities, which is enormously convenient for users. Most takeoff solutions can send or export takeoff data to use in separate estimating tools, but PlanSwift offers both technologies in one system, saving you the trouble of identifying and using two software solutions.
Product reviews around the web indicate that PlanSwift offers strong customer support, and our interactions with PlanSwift representatives demonstrated the same. While we had positive experiences during interactions with PlanSwift's team, it's worth reaching out independently and making sure you're comfortable with the level of service they provide.
PlanSwift Cost
PlanSwift offers a free 14-day trial for users to test out the software without commitment. After the trial period, the software is $1,595 to download. Optionally, users can include ongoing software updates and support for $300 per year. Multi-hour training sessions are also available to purchase for a flat one-time cost of $300. All-in-all, the price of this tool is very fair, considering that it only requires a one-time fee to download and have unlimited use.
Final Verdict
PlanSwift takeoff is a great product that can fit the needs of general contractors and tradesmen alike. We recognize PlanSwift as the Most Popular Construction Takeoff Software, and they are a runner-up on our list of the best takeoff solutions.
On-Screen Takeoff Software (Runner-Up)
On-Screen Takeoff
On Center is an experienced player in the construction software market, having operated for more than 30 years, currently under the ConstructConnect umbrella. With a variety of tools for construction contractors and subcontractors, On Center's products help builders of any trade with takeoff, estimates, bidding, and production control. This review focuses on their takeoff product, but On Center offers other worthwhile solutions for construction professionals.
Pros
More than 30 years of experience in construction software
On Center also offers estimating, bidding, and project tracking software
Offers a lightweight free option as well
Cons
Only available for Windows users
User interface is less advanced than that of newer cloud products
No standard pricing information available; interested customers must get a custom quote
Features
On Center's takeoff solution is called On-Screen Takeoff. On-Screen Takeoff is a locally-installed solution designed to run on Windows machines running Windows 10 or later. On Center does not currently have a cloud-based option, though its former cloud version, Oasis Takeoff, formed the basis of ConstructConnect's current cloud product.
On Center's product has a smart feature-set that makes the takeoff process fast and accurate. With auto-counts, revision overlays, intelligent paste logic, and multi-condition takeoff capabilities, users can easily speed up the takeoff process and adapt to different conditions or scenarios. The software's interface and user workflow are very clean and easy to follow, even though it is packed with features to improve takeoff.
On Center also offers a free tool called PlanViewer, which is a very light-weight version of their takeoff tool. This includes some of the most basic takeoff features, like linear and area measurements. It is also collaborative, so you can share plans and create takeoffs from the same file with your team.
On-Screen Pricing
On Center's pricing structure is not readily available on their website. However, like many other solutions, the total price of On Center for your company will depend on the number of users and whether you also purchase any of On Center's additional tools for estimating, bidding, and project management. Other web sources indicate that On Center tends to be more expensive than comparable solutions on the market, though On Center does offer a strong product that makes it worthwhile for many customers.
Interested users do have the option of a 14-day free trial along with a demo and conversations with the On Center team to learn more about the product and pricing options.
Final Verdict
Overall, On Center offers a strong takeoff solution, as well as many other great construction management tools. They are a runner-up on our list of the best construction takeoff solutions.
Autodesk Takeoff Software (Best for Enterprise Customers)
Autodesk Takeoff
Best for Enterprise Customers
Autodesk is a leading provider of software products for construction professionals and recently added a takeoff solution to the mix. While the product is still fairly new, Autodesk Takeoff has already earned positive reviews from users for the speed and accuracy it brings to the takeoff process.
Pros
Cloud-based product that easily integrates with other Autodesk construction software
Strong company reputation with 40 years in the construction software industry
Capability for 2D and 3D takeoffs in the same product to increase speed and accuracy
Cons
Not the best solution for companies not already using other Autodesk products
Newer product without long track record
Pricing is on the higher side for the category
For four decades, Autodesk has been a pioneer and leader in the development of software for building professionals behind products like AutoCAD and Revit. In its efforts to provide comprehensive, high-quality tools for construction businesses, Autodesk announced the addition of its Takeoff software in 2020 and launched it in 2021. The new product is part of Autodesk Construction Cloud, a cloud-based suite of products supporting projects through every stage of the construction process.
As a cloud-based solution, Autodesk Takeoff also increases collaboration and transparency across the project and makes it easier to share data across project teams. All of the Construction Cloud software uses a shared system for document management, Autodesk Docs, which ensures that teams are working off of the same up-to-date information. Data from Autodesk Takeoff can also easily be integrated into other Autodesk solutions like Build and BIM Collaborate.
One key selling point for Autodesk Takeoff is support for automated 2D and 3D takeoff in the same application. The product also allows for flexibility and customization in the models and formulas used to generate quantities. This eliminates the often cumbersome process of bringing together data from multiple applications and reduces risks of errors or duplication, allowing for more accurate bids.
Autodesk Takeoff advertises a price of $104 per user per month ($1,250 per year) when billing annually or $155 per user per month ($1,860 per year) when billing monthly. This places Autodesk Takeoff toward the higher end of cost for takeoff solutions, and it is additionally important to recognize that maximizing functionality from Autodesk Takeoff involves the use of other Autodesk products. Businesses can also call Autodesk directly about pricing across a whole project or company or for more flexible subscription options.
For firms that already work with other Autodesk products, Autodesk Takeoff would be a seamless addition to construction workflows. And because the Autodesk Construction Cloud suite has been crafted to support the entire construction process from design to turnover, we recommend Autodesk Takeoff as Best for Enterprise Customers who need comprehensive solutions to handle numerous complex projects.
Buildxact (Best User Interface)
Buildxact
Buildxact is an impressive software product devoted to supporting the construction management needs of small contractors and one of our top choices for estimating software. Buildxact is a great choice for residential builders, remodelers, and contractors.
Pros
Excellent user interface
Includes takeoff, project management, and accounting features
Offers a free 14-day trial of the product
Cons
The software is not as flexible or customizable as some other estimating products on the market
Lacks many of the third-party integrations seen with other products
Buildxact boasts that its estimating features can help users produce estimates five times faster than without the software. With convenient tools like prebuilt templates and price list imports, along with intuitive, built-in takeoff functionality, the estimating process with Buildxact is streamlined and efficient. In addition to estimates, Buildxact includes features for takeoff, project management and scheduling, and construction accounting, which makes it a well-rounded product capable of addressing several key construction management functions.
One of Buildxact's best attributes compared to the competition is its sharp user interface. Reviewers consistently remark on how easy it is to learn and use the product. With a clean, intuitive design, figuring out the core functionality is a snap, allowing users to quickly begin producing estimates.
Buildxact offers three tiers for pricing: Entry, Pro, and Teams. The Entry level includes only some core estimating tools and costs $149 per month for a single user and $59 for each additional. Pro comes in at $249 per month for up to two users and $69 per month for additional users, and includes project management and accounting features and integrations. Teams is designed for larger businesses and costs $399 per month for up to four users and $79 per month beyond that, with all of the features of Pro plus additional controls on user access. Buildxact offers a 14-day free trial in addition to a 30 minute online demo with the Buildxact team.
Buildxact is a cloud-based system, which means it is accessible on PC, Mac, and any mobile device with a web browser.
Buildxact is one of our top overall recommendations, especially for smaller contractors, but due to its strong design and ease of use, we give it the nod for Best User Interface.
Square Takeoff (Runner-Up)
Square Takeoff
Square Takeoff is a cloud-based product that automates the takeoff, estimating, and bid management processes for construction projects.
Pros
Cloud-based solution that can be accessed on any device
Free 14-day trial and generous discounts for renewing customers
Includes estimating functionality and extensive integrations with other software products
Cons
Slightly more limited feature-set than other products
User interface can take some time to get used to
Features
As an online tool, Square Takeoff can be accessed from any device that has a web browser, which means that it works equally well on Windows, Mac, or mobile devices including iPads and iPhones. Users just need to log in from the Square Takeoff homepage to access their company's files. Being cloud-based, Square Takeoff also has good tools for collaboration in real-time between team members in different locations.
Square Takeoff is great for both residential and commercial construction, and it is robust enough to work for general contractors, plumbers, roofers, and most other specialists. With an intuitive point-and-click interface, Square Takeoff makes counting and calculations for takeoff easy. Check out this video to get a quick overview of Square Takeoff's capabilities:
Square Takeoff isn't just a takeoff tool, as the name suggests. The product includes an integrated calendar and estimating tools to help users generate accurate estimates and generate winning bids. Square Takeoff is designed to integrate seamlessly with other tools like Excel, Google Maps, and Buildertrend project management software, which makes it a convenient option for managing your entire workflow. While Square Takeoff includes a materials database and labor cost estimates, it allows plenty of customization.
Square Takeoff Cost
Square Takeoff offers a free 14-day trial, allowing potential Square Takeoff customers to test out all of the features available to paid users. For full access to Square Takeoff, customers can pay $997 per user in year one and then $399 annually thereafter. With these long-term discounts, Square Takeoff is priced very competitively compared to others in the market.
Final Verdict
As a fairly priced cloud solution with a strong interface, convenient integrations, and usefulness in a number of specialties, Square Takeoff is one of our Runner-Up picks for the best takeoff software.
By clicking on these links, you may be taken to one of our insurance partners. The specific company listed here may or may not be included in our partner's network at this time.