Builders risk insurance (also known as course of construction insurance) is one of the most common forms of construction insurance, covering buildings and other structures while they are under construction. The policies are necessary (and often required) because most homeowners and commercial property policies have exclusions for incidents that occur while the property is being worked on. There is a lot to know about builders risk insurance before purchasing a policy. If you aren't already familiar with how these policies work, this guide will help you understand everything you need to know—from who pays for builders risk insurance and when it is required to what it covers and how much it costs.
If you already have a good understanding of builders risk insurance and are simply looking for where to get the best policy, here are a few of our top recommendations.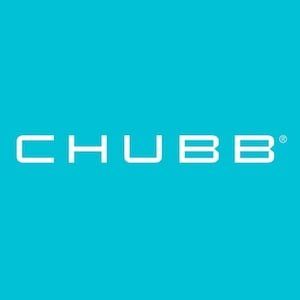 Chubb
Our Rating: Best Overall
Financial Strength: Excellent
Why We Like It: Offers the widest range of builders risk policies and receives excellent customer feedback
State Farm
Our Rating: Best for Homeowners
Financial Strength: Excellent
Why We Like It: Receives some of the best customer satisfaction ratings in the industry
Nationwide
Our Rating: Best for General Contractors
Financial Strength: Strong
Why We Like It: Offers a full suite of construction insurance products that are more affordable than those from competitors
---
Understanding Builders Risk Insurance Coverage
Before committing to an expensive policy with a new insurance company, it's worth understanding how builders risk insurance policies work and how they might apply to your construction project or business. If you have not purchased a builders risk insurance policy before, the process can seem daunting, but this type of insurance is actually quite simple to grasp after just a bit of research. As a side note, if you want to learn more about other forms of construction insurance policies, visit our complete guide to all of the different types of construction insurance.
What is Builders Risk Insurance?
Builders risk insurance, or course of construction insurance, is insurance coverage for buildings and other structures while they are under construction.
Builders risk policies always list specific types of property that they cover, which will usually include buildings and structures, fencing, temporary structures, foundations, piping, and more. Policies also specify particular causes of loss that the coverage protects against, typically including fire, extreme weather, vandalism, and theft. Most insurers also allow customers to add additional coverage for different types of property, causes of loss, and expenses by adding coverage extensions to the policy.
Builders risk policies are designed to cover only buildings and property under construction, so coverage usually begins when a construction project starts and terminates shortly after the project's completion or once the building becomes operational.
Who Pays for Builders Risk Insurance?
Builders risk insurance covers the property while it is still under construction or remodel, but who actually buys the builders risk insurance policy? The answer usually depends on the details of the construction project's contract.
Generally speaking, the project sponsor or property owner will want to ensure that their property is covered against potential damages during a construction project. However, the contractor or developer will likely also wish to ensure that their time, equipment, materials, etc. are covered as well.
This is where the contract details will come into play. Industry standard contracts, like those from the AIA, should include a clause about who is to buy the builders risk insurance policy and the policy requirements. Many local governments and large developers that contract out construction work for roads, schools, and other large projects will require that contractors carry builders risk insurance, along with several other insurance policies, like general liability, workers compensation, and commercial auto insurance.
In general, if the contractors or developers know they will be required to purchase a builders risk policy, they will factor that cost into their project bid, meaning that the cost of the insurance will fall back on the project owner, regardless of who the policyholder is.
Knowing this, project owners simply need to provide clarity on the subject of builders risk insurance within their owner-contractor contract. This provision of the contract should include (1) who is to buy the insurance policy, (2) the policy's "name insured" (i.e. whose property is covered), and (3) any special terms requested by the owner or contractor regarding the builders risk policy.
Most insurers will work with buyers to customize the policy to the project's needs. Sharing the terms of the contract with the insurance agent will help them define the necessary terms in the policy, including any additional covered parties, or "named insureds." Having the details of coverage specified clearly in both the contract and in the insurance policy will simplify the claim-to-recovery process in the event of a covered incident.
In summary, purchasing the builders risk insurance policy could be either party's responsibility, but the terms of the contract should be specific about who purchases the policy, what it covers, and who is named on the policy.
What Does Builders Risk Insurance Cover?
Builders risk insurance coverage can be most easily understood by looking at several components of the policy, which are (1) the covered property, (2) the covered causes of loss, and (3) the available policy extensions. Let's take a look at each.
Covered Property
Builders risk insurance covers damage to a property while it is under construction. Builders risk insurance policies often can include coverage for the following types of property at the construction site:
Buildings and structures
Foundations
Fixtures
Machinery
Underground piping
Electrical work and wiring
Temporary structures
Building materials
Construction signs
Some other types of property may be covered under your builders risk insurance policy; however, you may have to add additional coverage with policy extensions (discussed below). Most standard policies will only cover the primary structure and items listed above by default.
Covered Causes of Loss
In addition to the types of property covered, builders risk policies will always specify covered "causes of loss," identifying the specific events that qualify as coverable. Standard covered causes of loss include:
Fire
Lightning
Explosion
Windstorm
Hail
Smoke
Aircraft or vehicle collision
Riot or civil commotion
Sprinkler leakage
Vandalism
Theft
Similar to covered types of property, insurance companies will usually give you the option to extend your policy to cover additional causes of loss, which might include falling objects, weight of snow, ice, sleet, or water damage, to name a few. It will also usually be possible to extend your coverage to account for any cause of loss that isn't explicitly excluded or limited in the extended policy terms, though that would cost much more than the standard policy.
Additional Coverage Extensions
Builders risk insurers usually offer additional coverage options to extend coverage of the primary policy. Usually when there is an event that triggers your coverage, there are some additional costs that fall outside of the standard coverage. Things like debris and pollutant cleanup, re-architect/engineering expenses, and labor expenses may be necessary and costly, so insurers will allow you to cover costs like these with additional coverage options.
Interestingly, many insurers structure their policy options very differently. While some insurers will offer a given policy feature in their standard builders risk policy, others might require the buyer to add that feature as a policy extension. And other insurers may only include that feature as part of a separate policy. Some insurers may not offer the coverage at all. Most of the additional coverage that we cover here will be offered by the majority of insurers in one form or another, usually as an extension to the base builders risk policy.
Some of the most common and useful optional coverage extensions include:
Property of others – The majority of builders risk insurance policies will not cover supplies or equipment that belong to others unless the owner is listed as an "additional insured" on the policy. Some insurance providers will offer this coverage as a policy extension. Many providers, however, most will only sell this coverage in a separate tools and equipment insurance policy.
Trees, shrubs, sod, and plants – This policy extension adds coverage to plants on and around the property if they are damaged or destroyed in covered incidents. Almost all insurers will offer this as a coverage extension.
Debris removal – This may come standard or as a policy extension depending on the insurer, but all insurers will offer this coverage. Debris removal coverage covers the cost of clearing and disposing of the debris and materials from a covered loss, which can often be a massive expense. Some insurers will also cover demolition costs if remaining parts of a damage structure must be torn down.
Pollutant cleanup and removal – Sometimes a covered loss can result in the spillage of harmful pollutants on the jobsite or in the surrounding area. In this case, the party responsible for the spill must clean up the pollutants and possibly face legal penalties. A policy extension for pollutant cleanup will help cover these costs. This coverage is almost always presented as an optional extension, but some providers like The Hartford offer this and debris removal with their standard builders risk coverage.
Electronic data and project documents – If any electronic data, files, or physical project documents are damaged in a covered loss, this policy extension will help cover the cost of restoring and replacing the documents and information, which can include costly amounts of research. Most insurers will provide optional coverage for this, and some will even include it in their base policy.
Law / local ordinance changes – If a law or local ordinance changes during the construction project, this policy protection will cover the added costs of complying with the new laws, plus the costs of any delays that the new compliance adds to the project. This is frequently covered in the base builders risk policy but sometimes only sold as an extension.
Replacement cost valuation – Sometimes, it will be standard practice for the insurer to provide replacement cost value for your materials and property that are damaged in a covered loss, rather than fair market or book value; however, this depends on the details of the specific policy. Often, coverage to receive replacement value will come as a separate addition to the policy.
Profit coverage – Some insurers, like The Hartford, offer policy extensions that will actually cover the policyholder's profits for the project, based on profit assumptions from the job estimate. This is usually an available option with most insurers, if it isn't standard.
Preservation of property – In an instance where covered property is being removed from the covered construction project location in order to prevent a potential covered loss or following a covered loss, that property will continue to be covered by this insurance policy if this extension is added.
Fire department service charges – When the fire department is called, sometimes there is an associated fee due on behalf of the property or project owner. If the call to the fire department was for a covered incident, then this additional coverage will cover at least a portion of that cost.
Labor expenses – Some policies will cover the additional labor costs that result from a covered loss; others will offer that coverage as an optional extension. Almost all insurers will offer this form of coverage.
Re-architecture / engineering expenses – Businesses can add additional coverage to pay for the cost of architects and engineers following a covered loss. Sometimes, these types of expenses are referred to as "soft costs". Most insurers offer this.
Contract delay / incompletion penalty coverage – Some contracts between owner and contractor will include financial penalties if the project is delayed or left incomplete. If a covered event causes a project to be left unfinished or delayed, this policy extension can cover those expenses.
Expedited service expenses – If your business is forced to expedite shipping, staffing, or other aspects of the business to meet a deadline following a covered event, this coverage will pay for any expenses incurred to expedite construction.
Modular unit coverage – For contractors or businesses that use offsite modular units to store materials and equipment, this coverage means the units and equipment would be covered after a covered loss.
Equipment testing – If a loss occurs during mechanical, pneumatic, electrical, or hydrostatic testing, this extension will cover the cost of the loss. This covers equipment such as A/C units, power generators, pressure vessels, boilers, production equipment, and more. This type of coverage is not as common as some others.
Cost escalation protection – This protects the policyholder from any major increases in cost of materials and services that occur during the course of the project. If unforeseen economic changes lead to a drastic change in cost for certain materials, this policy extension covers that cost. Only a handful of insurers will actually offer this type of coverage as an option.
As we've pointed out, these additional coverage options may vary depending on the broker or insurer that the contractor or builder chooses. Not all insurers will offer the same coverage options. Furthermore, there are likely additional coverage options that we did not discuss here. Speak with potential insurance providers about the additional coverage extensions they offer to see whether any are applicable and worthwhile for your construction project.
What Is Not Covered by Builders Risk Insurance?
Because builders risk insurance policies are designed specifically to cover structures under construction and some related items, builders risk policies leave a significant amount of the construction project unprotected. It is important to understand the items and types of incidents that fall outside of the scope of the builders risk policy so owners, contractors, and builders can appropriately manage their risk with other insurance policies that fill their gaps in coverage.
This list includes what's not typically covered by a builders risk insurance policy, but should be insured during most commercial and residential construction projects under a different type of policy.
What's Not Typically Covered by Builders Risk Insurance
Injuries – Builders risk insurance policies do not provide liability coverage for injuries or damage caused by the insured during the construction project. For that type of coverage, separate liability insurance policies exist for contractors and construction companies.
Vehicles – Vehicles used for the construction project are not typically covered under a builders risk insurance policy either, even when they are being driven to and from the job site. Commercial auto insurance policies are designed to cover vehicles owned by the contractor or construction company.
Workers' compensation – If an employee is injured during the course of a construction project, sometimes the employer will be responsible for their missed wages, medical expenses, and other similar expenses. Workers' compensation insurance covers these costs for the employing company or contractor after covered incidents.
Before and after construction – Builders risk insurance is only in effect during construction. Anything that happens outside of the window of construction (during normal operations) will not be covered under builders risk policies. Property owners should look to property insurance policies—like homeowners insurance or commercial property insurance—to protect themselves against any damages once construction is completed.
Legal – Most insurance policies will not cover issues caused by a contractor who fails to adhere to standards and regulations of their trade. In order to protect against this issue, project owners should seek contractors who carry license bonds. There are also several other types of construction bonds that exist to ensure that contractors and business deliver on their contractual agreements throughout the construction project.
Tools and equipment – One of the most common misconceptions is that the builders risk policy will cover the tools and equipment used on the project. This is not the case. Tool and equipment insurance policies are actually sold separately, though a handful of insurers will offer extensions to their builders risk policies to cover tools and equipment.
In addition to those areas of the project that are not covered, builders risk insurance policies do not cover certain excluded events, which are always defined in the policy paperwork. Every policy will come with a list of exclusions, or events for which the insurer is not responsible for covering damages. Most often, policies will exclude the following items.
Builders Risk Exclusions
Law / ordinance compliance expenses – If you experience a covered loss, and are then forced to comply with some localized ordinances or laws during construction, most policies will not cover the cost of any special measures that need to be taken to comply with these laws.
Earth movement – Coverage under builders risk will exclude damages from earthquakes, landslides, mine subsidence, sinkhole collapse, or volcanic eruption and any related events.
Government seizure or action – If for any extreme reason, the government seizes or destroys property, it will be excluded. This type of incident is usually only ever going to occur in the most extreme cases of war or extreme political uprising.
Nuclear hazard – Most insurers will explicitly exclude coverage for damages caused by a nuclear reaction, radiation, or contamination.
Utility services – If the property experiences a loss of power, water, internet, phone, or other utility service, insurance providers will typically not cover any associated costs.
War and military action – In the unlikely case of damages caused by warlike activities on or around the property—including revolution, insurrection, rebellion, usurped power, or government action taken to respond—coverage will not be provided by the majority of insurance companies.
Water / flooding – Losses caused by water will generally not be covered by insurance providers. Types of water-related events that fall into this exclusion include flooding, sewer or drain overflow, and mudslides.
Fungus, bacteria, rot – Any damages caused by fungus, bacteria, wet rot, or dry rot will be excluded from coverage under a standard builders risk insurance policy.
One note is that for almost all of these exclusions, insurance companies usually sell policy extensions or separate policies that add or extend relevant coverage. If you are concerned about any of the items listed above, it's worth discussing your options with the insurance provider you are considering. Such policy extensions vary widely in cost.
Is Builders Risk Insurance Required?
Unlike certain types of insurance (for example, automobile or workers' compensation) or construction surety bonds, builders risk insurance is not usually compulsory. This means that there are no broad federal, state, or local laws requiring all contractors, developers, or property owners to carry builders risk insurance during the course of construction. That said, maintaining a builders risk policy is often a contractual obligation depending on the nature of the project, and there are instances when dealing with government projects or loans where builders risk is required.
Typically, if the project or property is financed by a bank or other third-party lender, their terms of financing will require the developer or contractor to purchase builders risk insurance. Similarly, properties with an FHA loan are required by law to have an active builders risk policy during construction.
Builders risk coverage is also required when a company seeks contract work from a local or state government or large organization. The terms of the contract will usually require contractors to carry several forms of insurance coverage, including builders risk insurance, commercial general liability, commercial auto, and workers' compensation insurance policies. Contractors and businesses who bid for government-contracted jobs must purchase a builders risk insurance policy and all of the other required policies to earn and keep the job.
While builders risk insurance may be required in certain regions to win a government construction contract or participate in a government loan program, they won't usually be required for privately-owned residential construction projects. However, homeowners should consider the risks of not purchasing a policy before passing it off as an unnecessary expense.
When Should You Buy Builders Risk Insurance?
If you have decided to purchase a builders risk policy (whether it's required by the project's contract or not), it is extremely important to get covered before the project begins. This is because the insurance company will only cover the costs of work / property built after the coverage start date. Any work done before your insurance policy begins will not be covered.
If development has already begun when shopping for a policy, insurance providers will usually take note of the project's progress before the coverage start date. Most of the time, they will even send a representative to the property to confirm what work has been done in person.
Related Insurance Policies
When first learning about builders risk, many buyers tend to believe it is unnecessary because their existing insurance policies will still protect them during construction projects. However, other insurance policies usually will not protect policyholder property or buildings that are damaged during the course of a construction project. Thus, it's important to understand what your existing insurance policies do and do not cover.
Builders Risk vs. Homeowners Insurance
What is the difference between builders risk and homeowners insurance? Homeowners insurance is designed to protect homeowners from the cost of damages to their home and provide liability protection after an injury on their property.
While this sounds like it would encompass the same coverage that builders risk provides, homeowners insurance will not apply during a construction project on the covered home. In fact, damage while a property is under construction is listed as an exclusion on most homeowners insurance and landlord insurance for rental property, as you can see in the "Section I – Exclusions" section (item B.3.c) of this sample homeowners insurance policy from the Insurance Information Institute. On the other hand, builders risk insurance policies only cover damages caused during the course of the construction project.
Builders Risk vs. Contractors All Risk Insurance
Contractors all risk insurance only applies to policies written outside of the United States, but it is merely a hybrid policy that combines the coverage of both builders risk and contractor general liability insurance policies. These all risk policies also usually offer various policy extension options. These non-traditional policies can be useful for contractors operating outside of the United States.
Builders Risk vs. Inland Marine Insurance
Inland marine insurance is intended to cover property at any location, whether it is in possession of its owner, in transit, or in the custody of another person. It is often used in construction by contractors to protect their tools and equipment, but it is common for many professionals who use and travel with expensive property or equipment, such as photographers and healthcare professionals.
Some insurers actually classify their builders risk policy as a form of inland marine insurance, even though the property being insured (the building) remains in one location. Most of the time, however, builders risk and inland marine policies are considered different forms of insurance with different purposes.
To complicate things further, some insurance companies will offer policy extensions to their builders risk insurance that cover the contractors' tools and equipment. In this case, a separate inland marine policy is not necessary for the construction project, but this policy extension is not available with every insurance provider.
To summarize, builders risk insurance covers the building while it is under construction, and inland marine insurance covers the contractors' equipment and tools (whether they are at the jobsite or in transit).
---
Related Guide: What is inland marine insurance?
---
Builders Risk vs. Property Insurance
Commercial property insurance covers all types of commercial property (buildings, inventory, furniture, etc.) against covered causes of loss, such as fire, theft and natural disaster. However, when businesses renovate or build new buildings on their property, the additions are not covered by standard commercial property insurance policies while they are being built.
Builders risk is actually a form of property insurance, but it is sold separate from standard commercial property management insurance policies because its protections only apply to the property when it is under or construction or being built. Even if a business already has property insurance covering their building, they will need to purchase a separate builders risk policy to cover that same building during a renovation or construction project.
Builders Risk vs. General Liability
General liability insurance, in construction, protects policyholders (usually contractors or construction companies), from third-party liability. An example would be if a third party alleges that the contractor caused an accident or injury. Most contractors or construction businesses carry general liability insurance.
A contractor general liability policy may actually cover damages to an in-progress structure if those damages were caused by a subcontractor that the policyholder hired. But all other situations where damages could occur to the in-progress structure (fire, weather, theft, vandalism) would not be covered by the general liability policy.
Both of these policies will usually be necessary for any large contracted project in the United States. Those outside of the U.S. might consider a "builders all risk" or "contract works" insurance policy, which spans both areas of coverage.
Builders Risk vs. Installation Floater
Installation floaters are policy extensions for inland marine insurance policies that add coverage to equipment and property that is to be installed into a building or structure. Typically, the inland marine insurance policy will cover the contractor's property, like tools, generators, and other equipment. Addition of an installation floater extends coverage to property that doesn't belong to the contractor, but is to be installed during construction, for example, air conditioning units, water heaters, septic tanks, or roofing materials.
If a contractor is only installing something like an air conditioning unit or a hot water heater, builders risk insurance is much more coverage than necessary for the job. Adding an installation floater to an existing inland marine tool and equipment insurance policy will be the cheaper and more appropriate option to cover smaller projects like these.
Builders Risk vs. Vacant Dwelling Coverage
Vacant dwelling insurance policies are simple policies that protect against damage and theft to a home when it is vacant for an extended period of time, usually greater than 60 days. These policies are usually meant for homeowners who either cannot move into their new property yet, or landlords who own property that doesn't currently have tenants. And while the home will certainly be vacant during a large construction project or remodel, the vacant dwelling policies will not cover the property during construction. Properties under construction will actually be excluded from coverage in the terms of the policies.
Builders Risk vs. OCIP
Builders risk insurance is actually a very common component of owner controlled insurance programs (OCIP insurance); however, they are two very different methods of insuring construction projects.
OCIPs combine workers compensation, builders risk, commercial general liability, excess liability, and other insurance policies into a single insurance program that is purchased by the owner and set up for contractors enroll in. Contractors who enroll gain the coverage of the entire policy.
Owner controlled insurance programs can provide nice cost savings to project sponsors through the bulk purchase of insurance for the entire project. An OCIP could be a great option for owners with large, or many similar, projects. Also, check out our section on OCIP vs. CCIP to learn more about how owner-controlled insurance programs differ from contractor-controlled insurance programs.
---
Builders Risk Insurance Cost
The exact costs of builders risk insurance policies are specific to the construction projects they are designed for, and several factors influence the final costs. We'll explore those factors in the coming sections. First though, we'll discuss the pricing and payment structure for builders risk insurance, which is similar to other forms of insurance.
Once the total price of coverage is determined for the full length of the policy term, it is usually divided into monthly payments that the policyholder makes for the duration of coverage. This is the main cost that the policyholder sees and it is known as the monthly premium. If no claims are made on the policy, then this is the only payment that policyholders need to make.
If a covered loss does occur, then the policyholder must also pay a deductible before their coverage begins to reimburse the cost of damages. The amount of the deductible is chosen by the policyholder when they select options for their coverage with the insurance company. Keep in mind, that if a covered loss does occur, this deductible must be paid for by the policyholder. While it is not an up front cost for the policyholder, it is still a possible cost that should be considered.
Generally, monthly premiums and the deductibles are the only costs that a policyholder should be responsible for. However, there are a couple of instances where additional costs may arise. First, if the policy's coverage limit is not set high enough to cover the complete cost of damages in the event of a loss, any additional costs beyond the coverage limit will fall on the policyholder, unless otherwise set forth in the project contract.
Second, if you purchase through a broker or agent who isn't directly associated with the insurance company that underwrites the policy, they usually charge additional broker fees, within the neighborhood of 10% of the cost of the policy or more. This can be a large cost relative to the value that the broker adds, which is why we generally recommend purchasing policies directly from a company that underwrites their own policies.
How Much Does Builders Risk Insurance Cost?
The average builders risk insurance policy costs approximately 1–5% of the cost of the construction project it covers. This includes 1–3% for the standard policy (higher end of this range for projects with increased risks, complexity, or costs), 1–2% for coverage extensions, and 0–0.5% in broker fees. So, depending on the project, builders risk insurance costs will typically be between $1,000 and $5,000 per $100,000 of construction spending.
These ranges come from a number of sources, including insurance agencies, expert blogs, and interviews with construction professionals. Of course, the quoted percentages are just estimates, and broad ones at that. A project that the insurer deems complex and "highly risky" could require higher base premiums, while a simple, low-risk project would likely fall at the lower end of the estimated range.
---
YOU MIGHT ALSO LIKE
---
Factors That Determine the Cost of Builders Risk Insurance
Several factors influence the price of a builders risk policy. Unfortunately, there is no exact formula to determine the exact cost for your project. On a project-by-project basis, insurance company underwriters take in as much relevant information as they can and calculate appropriate policy premiums. Of course, each insurer has their own rules about how different factors affect the final policy price, but most underwriters consider the following information:
Type of project – The insurer needs to know if the project is a new building construction or a renovation/remodel. Coverage for remodels and renovations can be more pricey than for new building construction because of the risk that the existing structure could be damaged. Replacing an existing structure would be much more expensive for the insurance company, so they require higher premiums to balance their risk. However, most insurers allow you to forgo coverage of the existing structure during a renovation, in order to reduce the cost of the policy.
Type of building – The type of building—an apartment building, hotel, single-family residence, office building, etc.—will be a major determining factor with regard to policy price. Generally speaking, large, commercial projects are the most expensive to insure even on a percentage basis.
Square footage – Applications will usually ask for the square footage of the project. Usually, more square footage equates to larger premiums, though other factors will influence the price of the policy more than this.
Material / build quality – The types of materials used in the construction project could have an effect on policy cost for a couple of reasons. First, if the materials are exotic, unconventional, extremely high quality, or difficult to replace, they will cost more to insure. A separate consideration regarding the materials is whether they are prone to incident. For example, wood frames are highly flammable, and thus, more expensive to insure than other more fire resistant materials.
Estimated cost of the project – Because the cost of a policy is roughly proportional to the cost of the project, it makes sense that more costly projects require more costly insurance. However, the project may become less expensive per square foot as the total cost of the project goes up. But that isn't necessarily true for all projects.
Location – The location of the project plays a big role in determining the cost of coverage. If the area frequently has intense weather, high risk of catastrophe, or high levels of crime, it may cost more to insure the build. Additionally, the proximity to fire stations and fire hydrants is considered.
In addition to the details of the project that the underwriter will consider, there are details about the policy that will also influence the monthly premium. Here are the major policy factors impacting price that the purchaser can control:
Covered parties – The identity of the individuals and businesses covered by the policy is a factor that underwriters consider when determining price. Including subcontractors on the policy who have previously filed for bankruptcy or who have a poor track record of safety could increase the cost of the policy. Consider requiring subcontractors to carry their own insurance policies to minimize this possibility.
Policy extensions – As we discussed above, buyers can extend coverage of their policy by purchasing any number of the policy extensions offered by the insurer. These extensions can add coverage for additional causes of loss or additional types of property, but they also add to the monthly premiums.
Coverage limits – Coverage limits are how the insurance companies will cap the amount they have to pay out after a covered loss. By increasing the cost of the policy, policyholders can increase the limit that the insurer will pay out for a covered loss.
Deductible – The deductible is the amount that the insured party must pay toward damages caused by a covered loss before the insurance company is responsible for payment. If the policyholder agrees to pay a higher deductible, the premium will be lowered. A lower deductible means a higher premium.
Duration of coverage – Typically coverage is available in 6 or 12 month time periods. It is possible to extend the length of coverage, but doing so will also likely increase the cost of the policy. The longer the insurer provides coverage to a project, the more likely a loss becomes.
Determining Your Builders Risk Needs
Once you understand the coverage that a builders risk insurance policy provides and the costs associated with it, you may still be wondering if you should purchase a policy or not. On one hand, having expenses covered in case of a disaster seems like a great benefit. On the other hand, the policy adds a significant amount to the total project cost. Next, we'll weigh each side of this common choice.
For homeowners and contractors in situations where a builders risk policy is not required, the question remains: is builders risk insurance necessary? The answer depends on the details of the construction project, your risk tolerance, and your willingness to spend the money on a policy.
Builders Risk Insurance for Homeowners
For homeowners considering a builders risk insurance policy for a renovation or new construction, weigh the following questions:
How much is this renovation/project going to cost?
If this project were severely damaged in a fire or other accident, how much would it cost to clean up and redo the project?
What are the risks associated with this project?
Is this project located in a high-risk area (extreme weather, high fire risk, regular crime, etc.)?
If you are a homeowner hiring a contractor to build a small shed or install replacement windows, the cost of the project and the risks associated with it are relatively low. But if you are doubling the size of your home through major renovations, risks are much higher. You may also have a homeowners insurance policy that excludes damages to your property caused during construction or renovation. In this case, builders risk insurance is the only way to cover your home throughout the renovation. Considering the potential downside, which includes losing your home, a builders risk insurance policy is likely worth the money.
In general, we recommend builders risk insurance whenever a structure is being built. For homeowners, the cost is worth the reduced risk. State Farm offers flexible builders risk policies for homeowners.
Builders Risk for Contractors & Professionals
For builders, contractors, and construction companies, the cost of insurance is almost always passed on to the client for any construction contract, and it could be costly to go without it.
---
Finding the Best Builders Risk Insurance Policy
There are many builders risk insurance policies available to builders through different brokers and insurance companies. Where you choose to buy a policy will be the biggest determining factor in the coverage you receive, the amount you pay, and your experience as a customer.
Buying Through a Broker vs. Buying Directly
Many companies advertising insurance policies online are not actually the companies who underwrite the policies and provide their financial backing. Most of these businesses are actually insurance "brokers" who connect you, the consumer, to the right insurance policy based on your needs. These brokers have relationships with one or more actual insurance companies who underwrite policies, which gives them some flexibility in matching your project to various policy options.
Brokers save businesses and consumers time and energy. With knowledge of builders risk insurance policies and the industry, plus experience providing policies for other construction projects like yours, these brokers can quickly identify your needs and find a policy that checks all the boxes. When you search for a policy on your own, it can be difficult to tell if you have all of the information and fully understand the coverage you need. Going through a broker can give this peace of mind to buyers.
Brokers can save you money, but that is only by connecting you to lower priced policies than you may have bought if you searched for a policy on your own. The reality, however, is that brokers charge fees when you buy insurance policies through them. Fees are generally in the neighborhood of 10% or more of the total policy cost. So for a broker to be valuable, they should be providing their customers with competitively priced policies, great fitting coverage, and excellent customer service.
For most buyers, we recommend purchasing a policy directly through a company that underwrites their own policies, and there are many to choose from. One downside of going directly to an underwriting insurer is that you're limited to the range of coverage options that they can provide. However, if you are willing to do some research on your own, guides like this one can help you quickly narrow down the top options for your project and help you spot builders risk insurance providers that fit your project's needs. The top builders risk insurance providers also have agents and representatives who can be very helpful in crafting the right policy for your project from the options their company provides.
What Differentiates Builders Risk Insurance Companies?
Throughout the course of our research, we analyzed dozens of underwriters and identified 12 that we are confident recommending. Below, we cover the most important things we looked at (and suggest you look at, too) when comparing various course of construction insurance providers.
Specialties & Expertise
Specializing in the construction industry is one way that builders risk brokers differentiate themselves from the larger insurance providers. They provide insurance only for the purpose of construction, so they know the industry well. However many of the larger insurers also offer expertise in construction.
Some providers will differentiate themselves by offering tailored policies to contractors or specific trades, which can save time and energy when crafting a policy to your needs. They also often have very knowledgeable staff with an abundance of experience in the construction industry or for particular types of builds.
The more effort that an insurance provider puts toward catering their policies to the construction industry, the more likely it is that they can provide the coverage, service, and understanding that you should expect from your builders risk insurer.
All of our top recommendations have knowledgeable representatives with experience working with construction professionals, and most have policies and policy suites specifically designed for contractors, construction businesses, and construction projects.
Financial Strength
Financial strength of the underwriting company is worth consideration when choosing a provider. It's unlikely that your insurance provider will be unable to pay the value owed to you in the event of a covered loss, but going with a financially stable company should eliminate that concern almost entirely.
Many of the companies we discuss below are public companies, whose financial information is publicly available for anyone interested in viewing it. If financial strength of the insurer is a sticking point for you, then it's possible to view a company's financial documents and determine for yourself how stable and trustworthy that company is.
Luckily for everyone, third-party companies review insurer debts and financial details to establish "financial strength ratings" and "stability outlooks" for each insurance company. There are many companies like this, known as financial rating agencies, but there are a handful that are considered most established and trustworthy. These financial rating agencies are:
AM Best – Founded in 1899, AM Best is a Nationally Recognized Statistical Rating Organization (NRSRO) in the United States. They focus solely on rating companies in the insurance industry.
Moody's Investor Service – Moody's was founded in 1909 and is a bond credit rating business. They are also considered a NRSRO in the United States. Moody's Investor Service is a branch of the larger Moody's Corporation.
Standard & Poor's – Standard & Poor's Financial Services LLC (S&P) is a financial services company, and another NRSRO, who provides issuer credit ratings across the financial services industry.
These companies can give some great insight into a company's financial situation, meaning you don't need to dive into the details. Each of the financial rating agencies assigns simple ratings that give a gauge of the companies' financial outlooks.
All of the companies that we included in our top list are at least "very strong" according to these major rating agencies. And the majority of these companies have over 50 years of experience as insurers.
Company Reputation & Customer Service
The insurance provider's reputation among its customers is one of the most important considerations you should weigh. Anytime you need to change your policy, adopt a new policy, or file a claim, you will have to work closely with representatives from this company. Ideally, the representatives of the company are friendly, knowledgeable, experienced, and competent. This is not always the case.
In order to learn about a company's reputation (apart from word of mouth), you can read about other people's' experiences through third parties like the Better Business Bureau and J.D. Power.
J.D. Power is a global marketing information services company that performs consumer studies to evaluate the competitive landscape of different industries. Insurance is one of the industries that they evaluate, and the metrics they evaluate while surveying consumers include overall satisfaction, billing & payment, interaction, and claims. By looking at how existing customers rate companies on these metrics, new buyers can get a great sense of each insurer's reputation and customer service.
A separate source of similar information is the Better Business Bureau. Customers who are dissatisfied with the service of any company can file complaints with the BBB. How each company handles these complaints determines their rating. High ratings with the Better Business Bureau mean that the company received few complaints and / or handled the complaints that they did receive appropriately.
Referencing these sources of information can give you a good idea of what it will be like to work with a given insurer in the future.
We only include companies in our top list that received high marks in customer service from at least one of these organizations—the BBB or J.D. Power—because good customer service is critical to a good experience with insurers.
Coverage Options
The coverage options that the insurer offers are another very important, if not the most important, factor to consider when you're purchasing builders risk insurance for your business or project. What good are their reputation and financial strength if they do not offer the coverage you need? Several strategies exist to evaluate the coverage options of a provider without going through the hassle of getting a detailed quote.
First, evaluate the depth of the company's builders risk policy by reviewing the information that they provide on their website. It may take some digging to find the builders risk insurance content. If a company offers great optional policy extensions or has a very extensive base policy, they tend to advertise those things. If the policy is bland and not much more than the industry standard, they might not have that much to say about their builders risk policy. Use the information they provide to assess their policy because it likely shows how much they value customers of their builders risk policies.
Another great way to find out what the builders risk policy looks like for a given provider is to track down a sample policy. This will usually show the base policy and its exclusions in very clear terms, and also shed insight into the policy extensions available. These samples aren't always available, but some companies offer them for download on their websites. Here are a few standard sample policies that will give you a good idea of what to expect within a builders risk policy:
J.D. Power also evaluates "policy offering" as a metric for insurers in their insurer studies. Looking at where a company ranks among its peers in this category shows generally how strong a company is with the flexibility and depth of their policy offerings. And while the J.D. Power ratings we refer to are rating their entire commercial property branch, insurers tend to be on the more or less flexible end of the spectrum, even though the specific policies for each type of insurance will be different.
Lastly, you can call a company representative to get the details about their policies. What they cover, don't cover, exclude, etc. These representatives should be able to easily inform you about which coverage extensions are available to you as well. However, be ready to share your contact information and details about the project. Insurance companies rarely like to share information about their policies before they validate your potential as a customer. Ideally, you'll narrow your options before you start making calls and wasting time in conversation with insurance providers that don't fit your needs.
All of the companies we list in this guide have what's considered standard or above average policy offerings for the industry.
Pricing
Pricing can be difficult to evaluate when comparing builders risk insurance providers. Most of the time, insurers won't (or simply can't) provide enough insight into pricing until you've gotten a quote, and in many cases, getting a quote can be a time-consuming process that requires a great deal of information and documentation from the applicant. Furthermore, very few builders risk providers offer instant online quotes, and for commercial customers, none provide online quotes.
One of the few insights into pricing you can find without comparing quotes is the data that J.D. Power provides from their insurance industry studies. One of the metrics that they survey insurance customers on is their satisfaction with pricing of their policies. We use this information to assess pricing for the companies we recommend. However, not all companies we recommend are on the favorable end of this spectrum, because sometimes higher quality policies are more expensive.
---
Best Builders Risk Insurance Companies
Finally, our complete list of the best builders risk insurance providers of 2022. In order to determine the top list of builders risk insurance companies, we searched the web for all of the top builders risk insurance providers.
Once we built the list of companies, we rated each company on several factors, which were: (1) construction expertise, (2) financial strength of the underwriting company, (3) company reputation, customer service, and claims support, (4) coverage options, and, lastly, (5) pricing. Here's how the top companies stacked up:
Chubb Builders Risk (Best Overall)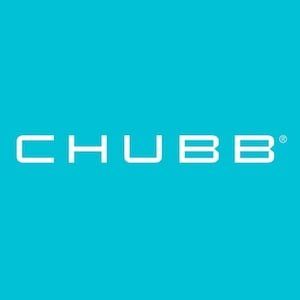 Chubb
Best Builders Risk Insurance Overall
Chubb is the world's largest publicly traded property and casualty insurance company, and is the largest commercial insurer in the U.S. While construction-related insurance policies and builders risk are just a subset of its offerings, Chubb has an exceptional suite of insurance products for construction professionals.
Pros
Offers a wider range of construction policy choices and customizations than competitors
Excellent financial strength ratings and notably better customer satisfaction than other insurers
Cons
Policies tend to be more expensive than other construction insurance providers
Chubb does a phenomenal job of offering very specialized, highly customizable builders risk and other construction insurance policies. The company is more flexible than most insurance providers because they are able to provide tailored underwriting to their policies to fit a number of different situations—one of the reasons why we recommend them most highly overall. Chubb's builders risk policies reflect this, with options for commercial developers and large general contractors to small construction businesses and homeowners.
As the world's largest publicly traded insurer, Chubb stands out in terms of financial strength. AM Best gives Chubb an A++ (its highest rating), while Moody's gives Chubb an Aa3 insurance financial strength rating, and S&P provides a credit rating of AA. Chubb is one of the most financially stable insurers in the world, so buyers should have no concerns about its ability to cover claims.
In addition to exceptional financial strength, Chubb takes the crown for customer satisfaction. J.D. Power's Small Commercial Insurance Study recently placed Chubb in the second spot for customer satisfaction with a score of 855 out of 1,000. The study takes into account policy offerings, price, claims, billing and payments, and interaction. BBB ratings are unavailable for the main Chubb entity; however, many of its branches or subsidiaries carry A+ ratings. Chubb earns these strong ratings from customers by offering high-quality policy options, smooth claims and billing processes, excellent customer service, and great value for their cost.
Chubb's commercial policies tend to be more expensive than some competitors', but due to the highly customized nature of its policies and its stellar reputation for customer service, Chubb's customers generally report being satisfied with the price they pay for coverage and the value they receive. To find out what a Chubb builders risk policy will cost, you can go through Chubb's website to find information about agents and brokers in your area who can tell you more about costs based on the specific details of each project.
With Chubb as a top contender in all of our construction insurance rating factors, it earned our recommendation as the Best Builders Risk Insurance Company Overall.
State Farm Builders Risk (Best for Homeowners & Owner-Builders)
State Farm
Best Builders Risk for Homeowners & Owner-Builders
State Farm is a large insurance company that provides a wide range of policies to many types of customers. We rated State Farm as one of our top builders risk insurance options for a number of reasons, including their financial stability, coverage options, and excellent reputation with their customers.
Pros
State Farm secured the top spot in a recent J.D. Power customer satisfaction study
Stronger financials than any other company we reviewed
Cons
Limited information available about its builders risk policies without discussing options with an agent
State Farm offers commercial builders risk policies for construction professionals, developers, and commercial property owners, but it also allows homeowners to extend their existing homeowners insurance to include course of construction coverage. This makes State Farm a great choice for homeowners and owner-builders in need of coverage during a construction project. Additionally, while State Farm's standard homeowners policy has some personal property exclusions for when the dwelling is under construction, not everything is excluded. Interested homeowners should review their policy or consult with an agent for specifics.
State Farm's builders risk policies include coverage for damage to buildings and structures, comprehensive general liability, equipment breakdowns, and materials and supplies. State Farm also allows you to purchase coverage for risks like ordinance and municipal law or identity theft, in addition to the opportunity to bundle together other policies from other commercial lines for convenience and cost savings. State Farm agents will work closely with you to design a policy that addresses all of your needs.
Apart from its policy offerings, State Farm stands out for both its financial strength and customer reputation. The company received the highest financial strength ratings of any builders risk insurance provider we reviewed. AM Best gives State Farm a financial strength rating of A++ (its highest rating), while S&P rates them AA and Moody's offers an Aa1. All of these scores indicate that State Farm is one of the most financially reliable companies in the industry.
State Farm also has an excellent reputation with its customers, receiving an A+ from the Better Business Bureau. This indicates that the company has done a good job resolving issues with their customers and providing satisfactory service. Perhaps most notably is that in J.D. Power's most recent Small Commercial Insurance Study, State Farm received the highest customer satisfaction score in the category at 856 out of 1,000, beating the industry average by 14 points.
Similar to other insurers, State Farm doesn't offer much transparency on pricing until you receive a quote, so the best way to get more detail on costs is to ask a State Farm agent in your area to evaluate your coverage needs. However, customer reviews and insurance studies from J.D. Power indicate that State Farm's pricing is about average among commercial insurers.
State Farm is one of the most flexible options for builders risk coverage that we reviewed, with offerings for both commercial and non-commercial customers. This combined with its excellent reputation makes State Farm our pick as having the Best Builders Risk Insurance for Homeowners.
Nationwide Builders Risk (Best for General Contractors)
Nationwide
Best Builders Risk for General Contractors
Nationwide offers a comprehensive suite of insurance products for construction professionals, including an excellent builders risk policy.
Pros
Among the best commercial insurers for pricing
Offers a complete suite of insurance products for contractors in addition to builders risk
Cons
Received an average score on a recent J.D. Power customer satisfaction survey
Nationwide's builders risk policies are highly customizable, with endorsements available for specialized needs like debris removal, ordinance or law coverage, pollutant cleanup, and much more. The company is a great choice for general contractors because beyond its builders risk offerings, Nationwide provides many other forms of insurance that a contractor might need. These include general liability, inland marine (mobile equipment & tools), business auto, workers' compensation, errors & omissions, and more. For contractors, the ability to maintain all insurance policies with one provider saves significant time, energy, and money, and Nationwide helps meet this need by providing a convenient experience for general contractors and other small construction businesses.
Founded in 1926, Nationwide has built a solid reputation with its customers, and is particularly well-regarded for its claims handling, billing, and payment systems. The company carries an A+ rating with the Better Business Bureau, and has been accredited with the BBB since 1955. According to data collected by the National Association of Insurance Commissioners (NAIC), Nationwide receives a lower rate of customer complaints than many of its competitors. Additionally, J.D. Power's most recent U.S. Small Commercial Insurance Study rated Nationwide at an 828 out of 1,000 for customer satisfaction, which approximately matched the industry average. Taken together, these things indicate that customers should feel confident in Nationwide's ability to support their needs.
To learn more about pricing from Nationwide, you can initiate a quote on its website or call an agent. With some information about your business and your coverage needs, a professional can provide you with specific details about the cost for different levels of coverage. Historically, J.D. Power has rated Nationwide as among the best for pricing.
Regarding financial performance, Nationwide receives high credit and financial strength ratings from AM Best, Moody's, and S&P, with ratings of A+, A1, and A+ respectively. Nationwide is a strong company with a solid financial track record.
Given its excellent selection of construction policies, good customer reviews, and strong financials, Nationwide is our choice as having the Best Builders Risk Insurance for General Contractors. But Nationwide is also a great option for a variety of small construction businesses and even homeowners.
Zurich Builders Risk (Best for Renovations & New Home Construction)
Zurich
Best for New Home Construction
Zurich is one of the longest standing insurers we reviewed and another one of our top recommendations for builders risk insurance coverage. They insure businesses of all sizes and are one of the most popular providers of builders risk insurance.
Pros
Offers specific builders risk policies for new home construction and remodels
Provides customers with an online quote tool to more easily compare prices across policies
Cons
Because Zurich operates through subsidiaries in the U.S., customer experience is more difficult to assess when compared to other insurers
Zurich is an international company based in Switzerland, so it operates through different subsidiaries including Farmers and US Assure, the latter of which administers builders risk programs for the U.S. region. US Assure builders risk policies can cover residential and commercial projects of various sizes up to $75 million in value, along with remodeling and installation insurance. US Assure also offers many extensions that can remove most of the common exclusions for standard builders risk policies.
Founded in 1872, Zurich is one of the oldest insurance companies in the world and the oldest provider of builders risk insurance. Financially, they have withstood the test of many market cycles, remaining in business for over 150 years. Zurich is one of the largest public companies in the world (SWX:ZURN). Beyond their strong track record, Zurich gets strong ratings from the top financial and insurance rating agencies, receiving financial strength ratings of A+, Aa3, and AA from AM Best, Moody's, and Standard & Poor's respectively.
Along with Zurich's quality policy offerings and financial strength comes a good reputation with their customers. Zurich North America carries an A+ rating from the Better Business Bureau and is accredited by the BBB, meaning that Zurich meets the BBB's standards for trustworthiness and fairness in dealing with customers. Further, while J.D. Power's Small Commercial Insurance Study does not list Zurich, complaint data from the NAIC indicates that Zurich receives far fewer complaints than average relative to its size. This demonstrates Zurich's high degree of customer satisfaction.
Zurich allows customers to obtain some pricing information through its subsidiary Zurich Financial Services' website, InsuranceLinkDirect, which is useful for both businesses and homeowners. Getting a quote with this tool can be a good starting point for having a sense of what to expect and could be a good benchmark to hold other insurers against.
Zurich is our pick for the Best Builders Risk Insurance Company for New Home Construction because they offer straightforward, yet flexible, builders risk insurance policies with enough flexibility for most new home construction projects. Through US Assure (Zurich's US builders risk administrator), businesses and individuals can purchase policies specifically designed for new home construction. We also chose Zurich as the Best Builders Risk Insurance Company for Renovations because of their remodel-specific builders risk coverage.
AIG Builders Risk (Best for Commercial Developers)
AIG
Best Builders Risk for Commercial Developers
AIG is an extremely reputable provider of builders risk insurance and one of our top recommendations. One of the biggest reasons we recommend AIG is that their agents will work directly with you to tailor their available policies to the specifics of your project, making them a great option for medium-sized or larger firms who may require more extensive coverage.
Pros
Has an internal team of claims professionals exclusively allocated to builders risk insurance
Industry-leading risk management team that helps customers prevent losses and lower their insurance costs
Guarantees 50% of payment within 7 days of an approved claim
Cons
Must get a quote and purchase AIG policies through a broker
Founded in 1919, AIG has more than a century of experience in the insurance industry and decades of experience specifically in builders risk coverage. Compared to other carriers, AIG offers one of the most impressive builders risk insurance suites, specifically geared towards commercial clients with more complex needs. It can write both single and master builders risk policies, in the United States and abroad.
When it comes to submitting claims, AIG has a dedicated in-house team of builders risk claims professionals that are equipped to handle the most involved construction projects. The team guarantees that upon approving a claim, it will provide at least 50% of the total payment within a week—a benefit that few other insurers offer. On top of claims support, AIG's builders risk team offers extensive risk management services to proactively reduce the probability of future losses.
AIG's deep industry expertise has earned the company positive customer feedback. AIG received an A- rating from the Better Business Bureau, meaning they've done a great job taking care of their customers and handling their concerns. This is further supported by AIG's low NAIC complaint index. Relative to its market share, AIG receives about a third of the number of complaints compared to competing insurers. Its reputation is further bolstered by excellent financial strength ratings, including an A from AM Best, an A2 from Moody's, and an A+ from S&P. There should be little concern about AIG's financial stability and ability to pay out any rightful claim.
It is difficult to find information about AIG's pricing without getting a specific quote, but reviews from customers and J.D. Power indicate that AIG is among the best when it comes to pricing. If you are interested in learning more about the cost of AIG's builders risk offerings, you should inquire with a broker to learn more.
All that said, AIG is a top insurance provider in many areas including builders risk insurance. They are a good fit for any size project and almost any type of customer, making them our pick as the Best Builders Risk Insurance for Commercial Developers.
Liberty Mutual Builders Risk (Runner-Up)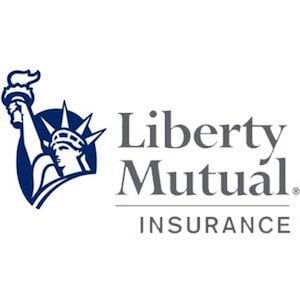 Liberty Mutual
Runner-Up in Builders Risk Insurance
Liberty Mutual was founded in 1912, giving it more than a century of experience providing various forms of insurance. Over the past few years, Liberty Mutual has expanded its builders risk offerings to better meet the needs of large contractors and added more risk engineering services to help policyholders avoid the need for claims.
Pros
Extremely flexible policy options to fit a variety of builders risk insurance needs
Cons
Slightly lower financial strength ratings and customer reviews than other companies listed in this guide
Liberty Mutual's builders risk policy is extremely flexible, offering increased limits for certain risks and a large number of optional coverage extensions to meet your business's specific needs or concerns. Examples of these enhanced coverages include coverage for blueprints and construction documents, construction trailers and contents, contract change orders, delay in completion, ordinance or law, and many more. Liberty Mutual's website clearly lists many of these coverages, so you can know what many of your options are before beginning a quote process.
With regard to financial strength, Liberty Mutual has strong ratings across the major agencies. AM Best gives Liberty Mutual an A, Moody's an A2, and S&P an A, which all denote good financial strength. Liberty Mutual customers can be assured that claims and other financial obligations will be met.
Despite its robust policy offerings, Liberty Mutual has struggled a bit with customer satisfaction in recent years. On the plus side, Liberty Mutual has held BBB-accreditation since 1931, the Better Business Bureau rates Liberty Mutual at the A+ level. However, J.D. Power's most recent Small Commercial Insurance Study gave Liberty Mutual a score of 834 out of 1,000, which placed it just below the industry average for customer satisfaction. Similarly, its complaint index as measured by the NAIC is above average, which means Liberty Mutual receives more customer complaints than expected given its volume of business. It's important to note though that Liberty Mutual has scored near the top of previous J.D. Power customer satisfaction studies, so this could be just a temporary issue for the company.
To learn more about Liberty Mutual's pricing and coverage options, your best bet is to contact a broker or agent directly. You can find independent agents through a tool on Liberty Mutual's website and reach out to request information about pricing for a builders risk policy.
We pick Liberty Mutual as a runner-up in our annual best builders risk insurance company list because they offer simple, yet flexible policies that you can easily extend to any number of simultaneous construction projects.
The Hartford Builders Risk (Runner-Up)
The Hartford
Runner-Up in Builders Risk Insurance
The Hartford is a top recommendation for builders risk insurance. The company scored highly in most of the categories that we evaluated, and it provides policies that can serve a broad range of customers and construction projects.
Pros
A wide range of coverage extensions (like delay-in-completion and soft costs) to protect businesses from other risks
Flexible deductible policy that can save money in certain situations
Customers can use The Hartford for nearly all (if not all) of their insurance needs
Cons
Scored lower on a recent customer satisfaction survey than usual
Policies are slightly more expensive than lower-cost competitors
The Hartford is a public Fortune 500 company that serves over one million small businesses. Founded in 1810, it is also one of the oldest insurance companies in the US. The Hartford is one of the most financially stable companies offering builders risk insurance. AM Best, Moody's, and S&P all rated The Hartford with top marks, at A+, A1, and A+ ratings respectively.
The Hartford does not specialize exclusively in construction-related insurance products. However, its team is highly experienced in providing insurance policies for construction projects and working with contractors and construction businesses. The company offers a variety of policy options for builders risk insurance, with all-risk insurance coverage and a number of extensions for items like debris removal, extra expense, delay in completion, and adjacent property. The Hartford also offers many other construction-related insurance options, including liability insurance for contractors and construction, workers' compensation, and commercial auto insurance.
The Hartford also has a good reputation with its customers, currently carrying an A+ rating with the Better Business Bureau. Unfortunately, J.D. Power's most recent Small Commercial Insurance Study gave The Hartford a customer satisfaction score of 819 out of 1,000, which was the lowest rating in the study. That said, this is lower than the company has scored historically, and could be related to business disruptions that occured during COVID, which should subside moving forward.
As with other builders risk insurance companies, the best way to get pricing information from The Hartford is to speak directly with an agent about your business and the project(s) you need covered. The Hartford's website includes a tool to help find agents in your area and initiate the quote process. While The Harford's policies tend to be slightly more expensive than average, one nice feature they offer is the ability to pay only a single deductible if multiple deductibles are triggered on the same loss. While you will pay for the highest of the deductibles in this arrangement, it can save you money in the event of a covered incident.
In sum, The Hartford scores well on most of our criteria, and this well-rounded mix of good coverage options and excellent financial strength make it a Runner-Up Pick in Builders Risk Insurance.
---
Frequently Asked Questions
What is builders risk insurance?
Builders risk insurance, or course of construction insurance, is a type of insurance policy that covers buildings and other structures while they are under construction. It is necessary because most homeowners and commercial property insurance policies exclude incidents that occur while the structure is being built or worked on.
Who pays for builders risk insurance?
Depending on the terms of the agreement, either the owner or contractor will be responsible for obtaining the builders risk policy. In situations where the contractor secures the policy, he or she will usually factor the cost into the bid, and offset it by charging the owner more.
How much does builders risk insurance cost?
The average builders risk insurance policy costs between 1% and 5% of the value of the construction project it covers. This includes the price of the standard policy (1–3%), coverage extensions (1–2%), and broker fees (<0.5%). So, depending on the project, you can expect to pay $1,000–$5,000 per $100,000 of construction spending.
When is builders risk insurance required?
Unlike other forms of insurance, like workers' comp insurance or surety bonds, builders risk is not usually required by law. However, there are still situations in which a policy might be required contractually. For example, if a private project is financed by a bank or other third-party lender, the financing terms might stipulate that a builder risk policy is secured. Similarly, builder risk insurance is also almost always a requirement on jobs involving a government contract or loan.
References
By clicking on these links, you may be taken to one of our insurance partners. The specific company listed here may or may not be included in our partner's network at this time.