Anyone in the trades knows how important it is to have the right tools for the job. Unfortunately, construction tools and equipment are prone to theft, damage, and loss. When any of these things occur, it can mean significant monetary losses and missed project deadlines. To protect these valuable tools and keep projects on track, contractors purchase a form of inland marine insurance known as tools and equipment coverage. These policies, in addition to providing coverage for items that are stolen or damaged, also offer project completion insurance. This guide will provide a detailed account of tools and equipment insurance, from how it works to what it covers and costs. Additionally, we'll take a look at some of the top providers of tools and equipment insurance, including the three listed below.
The Hartford
Our Rating: Best Overall
AM Best Rating: A+
Why We Like It: Provides excellent project completion and rented/borrowed equipment coverage
NEXT
Our Rating: Best Tools Insurance for Small Contractors
AM Best Rating: A-
Why We Like It: Operating online enables NEXT to cut costs and offer its policies at highly competitive prices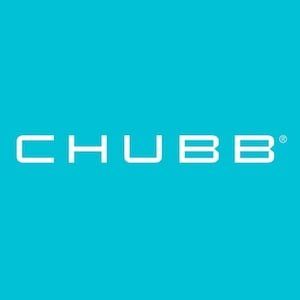 Chubb
Our Rating: Best Equipment Insurance for Large Firms
AM Best Rating: A++
Why We Like It: Known for excellent customer service and high coverage limits
*These links will take you to one of our insurance partners. The companies listed here may or may not be available at this time.
Understanding Tools & Equipment Insurance
When moving goods and equipment from one place to another, many things can go wrong. Unfortunately, common policies such as commercial property insurance and general liability don't necessarily cover the risks involved in transporting these items. For example, most commercial property insurance policies only cover inventory and equipment that is kept in a covered location, such as a business's premises or storage facility. Similarly, general liability insurance only covers third-party property damage when the damage is caused by you or your business.
For businesses that regularly move property between locations, a specialized form of business coverage called inland marine insurance is commonly used. This type of insurance was originally an offshoot of marine insurance—used to protect goods sent by ship—and is now used to protect goods transported over land that may not be fully covered by standard business policies.
Inland marine coverage applies to risks such as vehicular accidents that impact the goods being transported, loss or damage caused by careless or destructive handling of these goods, theft, and a variety of common risks to property such as damage caused by fire or weather. There are many types of inland marine policies designed to cover specific types of goods and inventory, one of which is tools and equipment insurance for contractors.
What Is Tools & Equipment Insurance?
Tools and equipment insurance is a type of inland marine insurance designed to pay for replacement or repair costs if covered items are stolen, vandalized, or damaged in an accident. Additionally, in some cases, these policies will provide job completion coverage, protecting policyholders from a covered incident that prevents them from finishing a job on time.
Tools and equipment insurance, sometimes referred to as contractors equipment insurance, is aimed at businesses that move tools and equipment across job sites as a normal part of their business operations. Frequent transport, storage, and use at multiple locations exposes these items to risks above and beyond those that would normally apply if they remained in a single location.
While tools and equipment coverage sounds straightforward, it's often confused with other categories of insurance, which are detailed below.
Tools & Equipment vs. Inland Marine Insurance
Inland marine insurance is an umbrella term used to describe a type of insurance policy that protects goods while they are being transported. For many inland marine policies, once the goods reach their ultimate destination they are no longer protected under the policy.
Tools and equipment insurance, on the other hand, is a specific form of inland marine insurance designed to cover contractors' tools and equipment as they are moved between, used on, and stored at various job sites. Contractors tools and equipment coverage differs from many other inland marine policies in that items are covered continuously as they are regularly transported between projects and locations.
Tools & Equipment Insurance vs. Equipment Breakdown Coverage
Equipment breakdown insurance is designed to protect the operations of businesses from events that render important equipment unusable. This can involve the breakdown of boilers, HVAC systems, computer equipment, electrical equipment, generators, or other infrastructure-related machinery. When this happens, equipment breakdown coverage can help pay for lost income during the outage and the costs associated with repairing or replacing the damaged equipment. This type of insurance, sometimes called boiler and machinery insurance, is often a component of a business owners policy (BOP).
Tools and equipment insurance is conceptually similar in that it provides financial protection for businesses in the event that certain items are rendered unusable. However, tools and equipment coverage differs in that it usually only applies to damage done to the equipment used by contractors at various job sites—such as hand tools, power tools, and other miscellaneous construction gear—rather than the stationary equipment used to power buildings or manufacturing facilities.
How Does Tools & Equipment Insurance Work?
At a high level, purchasing tools and equipment insurance shifts the risk of their loss to the insurance company writing the policy. If, for instance, tools were stolen from a job site, rather than a business paying to replace them, the insurance company would cover the loss, minus any deductible and co-payment.
Tools and equipment insurance is often purchased as an add-on to a general liability or business owners policy (BOP), and features similar policy provisions to those found in other types of insurance, including:
Coverage: This specifies the type of incidents and damages that will be covered by the policy. Such policies are usually written as all-risk policies, covering everything except wear and tear, rust, or corrosion.
Premium: The payment, typically monthly, which must be made to keep the insurance policy in force. Generally, the higher the premium, the more extensive the coverage provided.
Deductible: This is the amount of money that must be paid before the insurance company begins paying for covered losses. Generally, the higher the deductible, the lower the premiums charged. This reflects the greater risk you take on by agreeing to pay a higher deductible before coverage kicks in.
Coinsurance: In some cases, a tools and equipment policy will have a coinsurance clause pertaining to any payment made by the insurance company for covered losses. Such clauses require the policyholder to pay some portion of the coverage amount.
Coverage limit: This is the specified maximum amount that the insurer will pay per year, per occurrence, or per item.
Apart from these general policy provisions, there are a number of items that are uniquely important when comparing tools and equipment coverage.
To start, when purchasing a policy, the insurance company will generally ask for a list of the aggregate value of unscheduled items (typically those tools worth less than $500 that don't have to be individually listed on the policy) and the individual values of scheduled items (generally high-value items worth more than $500 that are specifically named on the policy).
The reason insurance companies differentiate between scheduled and unscheduled items is mostly out of convenience. Rather than having you list every tool you own individually, the insurance company covers all your tools up to a certain aggregate limit; however, no single tool can exceed certain per-item (or per-category) sublimits outlined in the policy.
This works well if you don't have any individual tools that exceed the policy's sublimits. However, if you have an item whose value does exceed one of these sublimits, you will need to list it specifically on the policy in order for it to be adequately insured. The more scheduled items you have listed on your policy, the more expensive your policy will be.
Another key policy provision for tools and equipment insurance is whether it's written on an "actual cash value" or "replacement cost" basis. In the event of a loss, actual cash value policies pay the insured the fair market value of the item, which can be thought of as the amount of money someone would have paid for the item at the time it was lost. In other words, it is the purchase price minus depreciation. Replacement value policies, on the other hand, pay the insured the amount of money it would take to actually replace the item in question.
For certain situations, the difference between the current fair market value and the replacement value can be enormous. For example, say your business purchased a high-end air compressor five years ago that was stolen out of one of your work trucks. With an actual cash value policy, the insurance company would pay out an amount that reflects the fair market value of a five-year-old air compressor (i.e. what you could have sold that five-year-old compressor for on Craigslist). With a replacement value policy, the insurance company would pay you the amount of money needed to purchase a brand new air compressor today of comparable quality (i.e. what you would spend at Home Depot or Lowes to replace it).
While replacement value policies are more expensive, they are almost always the best way to go. This is especially true for businesses with a number of high-value items that have experienced significant depreciation over time.
Lastly, regardless of whether you have a cash value or replacement cost policy, coverage of your items is subject to per-item, per-occurrence, and policy-term limits. This means that if an item is lost in a covered incident, its coverage amount can't exceed the policy's stated per-item limit, unless it's listed as a scheduled item. If multiple items are lost in a covered incident, they will be covered up to the per-occurrence limit (regardless of whether they are scheduled or not). And if you experience multiple covered incidents during the policy term, the total amount covered across all occurrences will be subject to the policy term limit.
What Does Tools & Equipment Insurance Cover?
Tools and equipment insurance provides financial help to cover damages or loss of equipment that you own, including employee tools or clothing. In some cases, it extends to borrowed equipment if you add this coverage to your policy. It can be combined with commercial contractors equipment insurance to cover more expensive tools and equipment. Certain policies will help cover the costs of speeding up a project that falls behind schedule or income lost due to a covered incident. In the sections below, we will detail what types of events, property, and costs are most commonly covered by contractors tools and equipment policies.
Covered Incidents
Incidents typically covered by tools and equipment insurance include:
Loss due to theft: Covered incidents would include items stolen from a job site or when stored in a storage facility or vehicle. For example, if equipment is stolen from where it is stored in a trailer or truck while a contractor is staying in a motel, it would typically be covered. Similarly, if a contractor was traveling from one job site to the next and items were stolen from the truck while stopping to get gas, that would be covered. Generally, items lost for no apparent reason are not covered.
Damage: If something happens to damage tools or equipment while they are being used, stored, or transported, the items involved would be covered for repair. Example: Your power tools suffer water damage from a leak at a job site and have to be replaced.
Vandalism: Acts of vandalism that cause damage to tools and equipment on a job site or in storage are covered. For example, if vandals break into your job site at night and spray paint your excavator, a tools and equipment policy would cover the cost of removing the spray paint and/or repainting the machine.
Leased or rented items: Some policies offer coverage for tools and equipment rented or leased by a business. For example, if a contractor rented a specialized power drill to perform a job and the drill was stolen while left at the site, the loss would be covered.
Covered Property
Tools and equipment insurance can cover a wide range of items, from relatively inexpensive hand tools to expensive heavy machinery. In general, the items covered are the moveable tools and equipment used by construction businesses. These include:
Power tools: Among the most common items covered by construction tools insurance policies are power tools such as drills, impact drivers, circular saws, nail guns, reciprocating saws, angle grinders, and air compressors.
Hand tools: Hand tools are another category of tools covered under these policies. Examples include hammers, levels, screw drivers, wrenches, chisels, and tape measures.
Clothing and protective gear: Employee clothing and protective equipment, such as hard hats, safety glasses, ear protection, respirators, and flame-resistant clothing, are items that can be included on your policy.
Miscellaneous equipment: Miscellaneous construction equipment like ladders, lighting, workbenches, and tool boxes will be covered so long as they are moveable (not stationary) items.
Heavy machinery: Heavy equipment—like backhoes, excavators, and bulldozers—can be covered under some tools and equipment policies; however, many standard policies have low coverage limits that are insufficient for covering items like these.
Covered Costs
Tools and equipment insurance will pay for the repair or replacement of covered items as well as, depending on the policy, lost income or project completion costs associated with a covered incident.
Repair: When tools or equipment are damaged but not destroyed, these policies will pay to repair them to a usable condition.
Replacement: For items that need to be replaced, policies offer one of two options for determining the reimbursement value. Actual cash value policies reimburse for the fair market value of the item lost, after considering the purchase price and depreciation. Replacement value policies reimburse for what it actually would cost to replace the item with something new of comparable quality.
Lost income: When a covered loss results in lost income, policies which include this provision will compensate the insured for the amount of income they did not receive from the time of the incident until a repaired or replaced item became available.
Project completion: If a covered incident results in a delay in completing a project, policies including this provision will compensate the insured for any fees incurred or income lost due to a delay in completing a project.
Policies typically feature a per-item and per-occurrence coverage limit in addition to the overall policy limit. The per-item limit typically applies to unscheduled items, while the per-occurrence limit applies to both scheduled and unscheduled property. For instance, a policy with a $10,000 policy limit might have a per-item limit of $500, and an occurrence limit of $2,500. This means that if six items worth $500 each were stolen at one time, only $2,500 of the loss would be covered per the occurrence limit rather than the full $3,000 loss.
Common Exclusions to Tools & Equipment Policies
While tools and equipment insurance covers a wide variety of situations, it doesn't cover everything. Most importantly, these policies do not cover the following:
Rust and corrosion: Damage to items as a result of rust or corrosion is not covered.
Normal wear and tear: Similarly, damage to or failure of a tool or piece of equipment resulting from normal wear and tear will not be covered.
Borrowed or rented equipment: Many policies exclude borrowed or rented equipment from coverage. This could refer to equipment you rent or borrow from someone else, or equipment you lend or rent to another party. In order for this to be covered by a tools and equipment policy, it often needs to be added as a policy extension or endorsement, although some companies do offer it on their standard policies.
Mechanical faults: Mechanical faults refer to design flaws which can cause equipment failure that is not due to an external factor such as a collision, vandalism, water damage, etc. Mechanical faults are not covered.
Immobile equipment: Tools and equipment coverage only covers items that are mobile—regularly moved from one location to another. Something like a stationary band saw that you keep in your business's machine shop would be covered by a commercial property insurance policy, not a contractors equipment policy.
Loss (not due to theft): If an item is lost, but there is no evidence that the item was stolen, the incident would not be covered.
Who Needs Tools & Equipment Coverage?
Tools and equipment make up an essential part of the business capital of many contractors and other similar businesses. If equipment is stolen, lost, or damaged, it can make it difficult for those dependent on it to do their jobs and make a living. Tools and equipment insurance is designed to cover these items, enabling you to quickly return to work by either paying to repair or replace them.
Anyone who brings equipment they own to different job sites is a good candidate for tools and equipment insurance. Industries and professions that can benefit from this type of insurance most include construction, handymen, HVAC, landscaping, cleaning and janitorial services, plumbers, carpenters, electricians, and other contracting businesses, which are detailed below.
Construction Contractors
A contractor's tools are essential to getting the job done; however, the often chaotic nature of construction sites can put these items at risk. Besides the risk that tools are lost or damaged during the moving process, they can also be damaged as a result of accidents that occur onsite. Finally, tools can be targeted for theft either if left unattended during the day or when stored at the job site, in a trailer, or at another mobile storage facility after work.
Installation Contractors
Installing appliances and other fixtures can require a wide variety of tools and equipment. It also can be a highly mobile task, with many installers performing numerous installations each day. Besides the general risk of damage from accidents, high mobility can increase the risk of theft as tools are left unattended, either on a work site, or when being transported or stored between jobs.
Installation contractors may want to consider adding another form of inland marine coverage called installation floater insurance. This type of policy provides protection for materials and supplies from the time they leave the contractor's business until they have been installed for the customer.
Landscaping Businesses
A landscaper's tools are crucial to getting the job done. From clippers to shears to power mowers and blowers, it takes a range of equipment to perform landscaping work. With many landscaping contractors working at multiple sites a day, the same factors which make tools and equipment insurance attractive for other trades such as construction and installation apply here as well. Tools can be lost or damaged during transit or in storage, as well as be subject to theft when left unattended.
HVAC Technicians
Installing, repairing, and replacing HVAC devices often requires expensive tools and equipment. Contractors in this sector will often work at different job sites over the course of a week or even a day. This exposes their equipment to risks such as theft or accidents suffered in transit. As a result, tools and equipment insurance can help HVAC technicians handle the risks associated with their profession.
Because HVAC techs often install new equipment, they may want to consider adding an installation floater to their inland marine policy as well.
The Benefits & Drawbacks of Tools & Equipment Insurance
Tools and equipment insurance can help protect some of the most valuable assets owned by contractors and contracting businesses across a variety of trades. As a result, from a cost-benefit standpoint, a strong case can be made for purchasing this type of insurance. These policies offer a relatively inexpensive means of protecting your business from setbacks caused by loss, theft, or damage to valuable tools and equipment. Because this insurance can expand to cover job completion costs when a project is delayed due to a covered loss, it can offer comprehensive protection against the danger of not having your tools available when you need them.
One drawback of tools and equipment insurance is that the coverage limits are typically fairly low, meaning if you have very expensive equipment, coverage may either be hard to find or expensive to purchase if it can be found.
Another potential drawback is the limitation most policies have on the types of tools covered. Only mobile tools can get coverage, and specialized equipment may not be insured at full value. If you have specialized tools or equipment, some insurers will allow you to insure it, typically by paying extra for the coverage.
Tools & Equipment Insurance Costs & Premiums
As with other types of insurance, there is a tradeoff between a policy with a high deductible and low premiums or one with a low deductible and higher premiums. Additionally, covering very expensive or specialized equipment commonly will result in higher premiums.
How Much Does Tools & Equipment Insurance Cost?
The cost of tools and equipment insurance can vary widely depending on the policy's coverage. A range of $12 to $50 per month is typical, with policies out of this range typically covering specialized and very expensive equipment or providing extensive project completion coverage. With $10,000 a typical coverage limit, this means that the cost per $1,000 of coverage ranges from $1.20 to $5.00 per month.
Factors That Affect the Cost of Tools & Equipment Coverage
Type of Tools & Equipment
In cases where a policy includes coverage for specialized tools and equipment, this will be reflected in the cost of the insurance. Heavy equipment such as excavators and backhoes will require greater coverage limits (if coverage is available at all), and these higher limits will drive up the premium.
Policy Limit
The policy limit refers to the total amount available to repair or replace lost or damaged property. The higher the policy limit, the larger the premiums. Items to be insured must be listed with the insurance company, either in a group as unscheduled property, or individually for higher value items as scheduled property. Both types of property will be covered from loss or damage either on a cost or replacement basis, depending on the policy, up to the policy limit.
Location
Insurers will typically use information related to claims activity in your location in determining the cost of insurance. Businesses in areas with higher loss ratios—especially those locations prone to theft—will be subject to more expensive premiums.
Claims History
Your claims history is evaluated by insurers to help determine the price of your policy. Businesses which have an extensive history of reported claims will be charged higher premiums. On the other hand, businesses boasting a long history without claims will receive discounts for their strong track record.
Comparing Tools & Equipment Insurance
Tools and equipment insurance is a narrow form of inland marine insurance, with coverage tailored specifically to construction businesses and trades workers. But despite targeting similar customers, tools and equipment insurance providers vary widely in their policy offerings. When evaluating different tools and equipment insurance companies, a variety of factors should be taken into account to find the company and policy that best fits your needs. These factors include:
Coverage Items & Policy Limits
While policy premiums are an important factor, of course, it is also important to pay careful attention to the items covered by a policy and its overall limit. An inexpensive policy may prove to be an expensive choice if it doesn't cover the tools you use and you find yourself having to pay out of pocket to replace or repair them.
The coverage limit extends to both unscheduled and scheduled items, and reflects the total amount that can be paid for covered losses during a full policy period, usually one year.
Many policies will allow the purchaser to choose whether to insure property at replacement cost or cash value. Replacement cost, if affordable, is typically the best choice for tools and equipment that are expensive to replace.
Businesses that use or store all (or the majority of) their property at a single location should try to purchase a policy with a coverage limit that is equal to or greater than the total value of their equipment if possible. If they don't do this, they risk having to pay out of pocket for a portion of the losses if all their equipment is stolen or damaged due to an incident at the single location. On the other hand, if tools and equipment are stored in separate locations, the chances of having incidents at both locations is low.
Premiums & Deductibles
Policy premiums are an important factor in determining the affordability of a policy. If your goal is to lower your premiums, you can usually accomplish this by accepting a higher deductible or lower coverage limit.
Claims Handling
In addition to investigating a policy's cost and coverage limits, the insurance company's claims handling record should also be considered. If you find yourself having to wait an excessive amount of time to receive compensation for a covered item, the extra expenses this causes could end up adding substantially to the cost of insurance.
Company Reputation & Financial Strength
When entrusting the protection of your valuable tools and equipment to an insurance company, it's important to be confident in the company's reputation and financial strength. Ideally, the company you choose will have a good track record with its customers and be backed by ample financial resources so that it can cover its costs in the event of a claim.
There are several excellent sources of insight into a carrier's financial condition. These include credit rating agencies like AM Best, Moody's, and Standard & Poor's. These organizations evaluate insurers' financial strength, which indicates their ability to pay for claims.
With regards to customer satisfaction, the following organizations are excellent resources:
National Association of Insurance Commissioners (NAIC): The NAIC is a regulatory body that, among other things, tracks complaints submitted by customers about specific insurance companies and products. Its complaint index measures the volume of complaints received by individual insurance providers relative to their market share. A complaint index above 1 indicates that the insurer receives a higher rate of complaints than average; whereas, a complaint index below 1 indicates that the insurer receives fewer complaints.
J.D. Power: J.D. Power is another organization that provides analytics about insurance companies. Its insurance studies consider customer satisfaction with pricing, claims, coverage, billing, and interactions with the company.
Better Business Bureau (BBB): In addition to collecting customer reviews and complaints, the BBB also scores companies on how well they respond to and address constructive feedback.
Best Tools & Equipment Insurance Companies Overall
To find the best contractors equipment insurance, we evaluated more than a dozen insurers using the criteria discussed above: coverage and policy limits, cost, claims processing, financial strength, and customer reputation. All of the companies listed below are among the best in each category, but certain providers stand out for specific customer types, which are listed below. The following reviews provide detailed information on each of the top-rated insurers.
The Hartford (Best Overall)
The Hartford
Best Tools & Equipment Insurance Overall
The Hartford has been in business for more than 200 years. It offers a wide range of insurance options for small businesses, including insurance for tools and equipment.
Pros
Provides coverage for rented and borrowed equipment
Offers project completion coverage should equipment losses cause delays
Cons
Slightly below-average customer satisfaction in a recent survey
Policies priced above those of many competitors
The Hartford's broad selection of business insurance products make it an attractive carrier for businesses that want to purchase all their insurance from a single provider. Its contractors equipment insurance policy extends coverage to tools and equipment at replacement cost value for equipment that is less than five years old when the loss takes place. It covers employee tools and clothing up to $500 per item or $2,500 per occurrence, and coverage includes items in transit, not just tools and clothing that are left on a job site.
One perk of The Hartford's policy is that any tools and equipment purchased after a policy takes effect are automatically covered for a period of time. This coverage gives the contractor time to update their policy to include the newly purchased equipment. Additionally, The Hartford covers both rented and borrowed equipment, to and from other individuals and businesses. This means that if your business rents or borrows equipment to complete a job, it will be covered under the policy. Similarly, if you rent out or let someone else borrow your equipment and it gets damaged or stolen, your policy will provide coverage for the loss.
Outside of damage and theft of tools, The Hartford's policies cover expedited completion costs for a project when it falls behind schedule as the result of a covered loss. For example, when replacement tools are needed to finish a project. The Hartford also offers benefits for businesses that make use of anti-theft best practices, such as waiving a business's theft deductible if equipment that has been stolen is fitted with a tracking device and is scheduled on the policy.
The Hartford's claims management team is among the highest rated in the industry. The insurer's claims specialists are available around the clock to handle claims of all sizes, and its dedicated Risk Engineering team specializes in offering advanced loss control services. The team's specialists work with contractors to reduce risk and realize cost savings by helping them boost the safety of their operations.
While The Hartford is known for its financial strength, it received below average scores on a recent J.D. Power customer satisfaction study. According to J.D. Power, the 803 out of 1,000 scored by The Hartford on the small business insurance study was less than the category average of 829. However, it should be noted that The Hartford actually earned the top spot in customer satisfaction in J.D. Power's most recent Property Claims Satisfaction Study, which might serve as a better indication of how The Hartford will handle property-related losses.
According to the NAIC, The Hartford receives far fewer complaints than average based on the volume of business it does. Further, The Hartford holds an A+ rating with the Better Business Bureau, and Moody's, AM Best, and S&P all rate The Hartford highly for its financial stability and performance.
The Hartford's comprehensive coverage options, excellent claims management, and financial strength earn the insurer our pick as having the Best Tools and Equipment Insurance Overall.
Next (Best for Small Contractors)
Next Insurance
Best Tools & Equipment Insurance for Small Contractors
NEXT specializes in small business insurance, including policies designed for construction professionals. By operating entirely online, NEXT is able to keep costs low and its policies affordable.
Pros
24/7 online availability makes it easy to access policy information and manage coverage
Operating online enables NEXT to cut costs and offer its policies at highly competitive prices
NEXT offers prorated refunds and no cancellation fees
Premium can be paid online in monthly installments without any additional fee
Cons
Tools and equipment insurance is only offered as an add-on to a general liability policy; it cannot be purchased separately
Claims are processed by a third party, which can lengthen the claims process
NEXT's tools and equipment insurance is designed for construction contractors, landscaping businesses, and janitorial services. It covers theft and damage on all of a covered entity's regularly transported, owned or borrowed equipment and tools. The coverage also extends to employees' tools and clothing.
NEXT offers tools and equipment insurance as an add-on to its general liability insurance policy. While this is convenient for businesses in need of both policies, it can be a downside for those who already have general liability coverage with another provider. But for small contractors in need of a comprehensive suite of commercial insurance, NEXT is an excellent choice.
NEXT's primary goal is to simplify the process of acquiring and managing insurance for small businesses by enabling them to bring all their insurance needs under a single roof. By offering all of its policies online, NEXT claims that its customers can save up to 30% because of its low-cost model.
Despite this online strategy, NEXT does still have licensed U.S.-based advisors available to talk to current and potential customers. And in general, customers are highly satisfied with the support they receive from NEXT. Based on data from the NAIC, NEXT receives significantly fewer customer complaints than average based on its size. Additionally, the company holds an A rating with the Better Business Bureau, indicating that it responds well to customer feedback when it does arise.
On the financial side, NEXT has earned an A- (Excellent) rating from AM Best, and the company is backed by insurance giant Munich Re. Customers should feel confident that despite NEXT being a newer and smaller company, that it will be able to cover its financial obligations in the event of a claim.
NEXT's flexible policy options, affordable pricing, and convenient online customer access earn the insurer our pick as having the Best Tools Insurance for Small Contractors.
Chubb (Best for Large Firms & Heavy Equipment)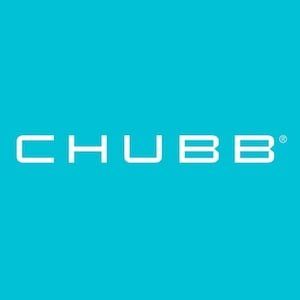 Chubb
Best Contractors Equipment Insurance for Large Firms
Chubb is the largest commercial insurer in the U.S. Among a wide range of business policies, Chubb offers comprehensive equipment insurance to help contractors protect their tools and equipment.
Pros
Comprehensive coverage options with high limits available
Known for excellent customer service
Cons
Prices can be higher than competing insurers
Quotes cannot be obtained online
Chubb's contractors equipment insurance is designed for large firms with significant equipment fleets. Unlike some of the other insurers included in this guide, Chubb is willing to offer high-limit policies for heavy machinery and other types of expensive construction equipment. The policy offers replacement cost valuation on covered property that is not more than five years old, and it can be combined with its commercial property coverage into a single policy.
By default, Chubb's policy automatically extends coverage to newly acquired equipment, and covers a variety of costs not offered by other insurers. This includes pollutant cleanup, debris removal, and other recovery expenses in the event of a covered incident. Coverage for employee tools and rented equipment is not included automatically, but can be added using endorsements.
In addition to its unique coverage options, other benefits of Chubb's contractors equipment insurance include the insurer's experienced staff, which can help tailor a program to a client's specifications, and the ability to combine such a policy with property coverage into a single policy. Chubb is not typically known for having the least expensive policies, however, its broad and flexible coverage make it a good choice if price is not your primary concern.
The insurer rates highly with both customers and rating agencies. In a recent customer satisfaction survey, J.D. Power's ranked Chubb 838 out of 1,000, second-highest among the companies being rated. For financial strength, Chubb gets AM Best's top rating of an A++, an AA from Standard & Poor's, and an Aa3 from Moody's.
Chubb's high policy limits, coverage options for specialized tools and expensive equipment, and excellent customer satisfaction earn it our pick as having the Best Tools and Equipment Insurance for Large Firms.
THREE (Best Bundled Insurance Policy)
THREE
Best Bundled Policy With Tools Insurance
Created by Warren Buffet's Berkshire Hathaway, THREE specializes in offering insurance to small businesses in the form of policies that include all contract provisions in just three pages.
Pros
Simplified three page contract makes it easy to understand what a policy covers and what is excluded
Comprehensive coverage helps you avoid coverage gaps
Financial strength as part of the Berkshire Hathaway family of companies
Cons
Limited online customer service options
No stand-alone tools and equipment coverage
THREE bundles a number of business coverages aimed at small businesses into a single policy to offer comprehensive coverage in an easy-to-understand package. The insurer's goal is to help small businesses avoid coverage gaps and manage all their insurance needs within a single policy. This approach offers the benefits of a single monthly bill and number to call when a claim needs to be filed.
The insurer's small business advisors are experts in small business insurance. In addition to answering questions about the insurer's policies and accepting claims, they can also connect callers with resources when needed. As part of THREE's drive to deliver exceptional service, its reps do not receive compensation in the form of commissions.
THREE's online services are limited compared to some other insurers. If you need to make changes to your policy or check a claim, you will most likely have to do so by phone. Policyholders have the ability to select limits and deductibles for each coverage category, resulting in less expensive policies if desired.
The insurer covers a broad range of risks, seeking to avoid coverage gaps that can occur when businesses buy policies individually or in bundled form. As such, THREE is an excellent choice for new or small businesses looking to address all of their insurance needs with a single provider.
In addition to tools and equipment coverage, a THREE policy covers business liability (for example, general liability, professional liability, and directors and officers insurance), business interruption, cyber liability, workers' comp, commercial auto, and commercial property. In the event of a covered loss related to your business's tools or equipment, THREE will repair or replace your item with one of comparable value. And should a covered loss result in delays or lost income, THREE will compensate you for that.
THREE has earned high marks from the Better Business Bureau for its dealing with customers, securing an A+ rating from the organization. The insurer's parent company Berkshire Hathaway is highly ranked by the ratings agencies for financial strength, earning a AA+ rating from Standard and Poor's and an A++ rating from AM Best.
THREE's bundled approach to offering a comprehensive package of business insurance, including tools and equipment insurance, earns the company our designation as having the Best Bundled Insurance Policy.
Liberty Mutual (Best for Coverage Options)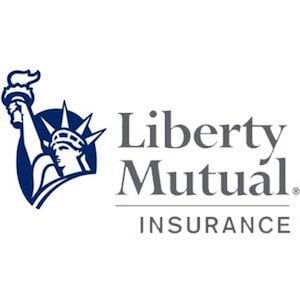 Liberty Mutual
Best Contractors Equipment Insurance Coverage Options
Liberty Mutual's contractors equipment insurance is part of a larger suite of commercial insurance products. Its tools and equipment policy will check all the boxes for most businesses.
Pros
Highly flexible policies allow you to tailor coverage to your specific requirements
Wide variety of options for covered equipment, including heavy equipment coverage
Competitively priced policies
Cons
Subpar score on the NAIC Customer Complaint Index
Policies must be purchased through an agent, rather than directly from the insurer
Liberty Mutual's tools and equipment policies will suit the needs of most businesses. In addition to standard coverage for tools and clothing, Liberty Mutual's policies provide coverage for heavy machinery and equipment, rented or borrowed equipment (by you or to others), lost income, and project completion delays. Its policies can be written to cover items on either a replacement cost or actual cash value basis, and deductibles can be adjusted up or down for specific items or causes of loss. This level of flexibility is not offered by many of its competitors.
As a company, Liberty Mutual has expertise in the construction industry, and its risk team works directly with customers to reduce the probability of claims. However, in the event of a claim, Liberty Mutual's in-house team of claims specialists will work quickly to process it and reduce the amount of downtime incurred by your business.
LIberty Mutual scores highly regarding its interactions with customers, earning an A+ rating from the Better Business Bureau. However, the insurer's 1.38 score on NAIC's Complaint Index suggests it receives a slightly higher level of complaints than competing insurers relative to its market share. That said, Liberty Mutual does earn solid rankings from ratings agencies for financial health. AM Best gives the company an A, while Moody's gives Liberty Mutual an A2, the sixth highest of 21 ratings. Standard & Poor's also gives the company an A rating.
The wide variety of coverage choices offered by Liberty Mutual earns the insurer our designation as having the Contractors Equipment Insurance With the Best Coverage Options.
References
By clicking on these links, you may be taken to one of our insurance partners. The specific company listed here may or may not be included in our partner's network at this time.