While building a career as a handyman can be highly rewarding, it doesn't come without risk. Working in clients' homes and businesses puts you in direct contact with their property and can place you in accident prone environments. Whether you plan to ultimately become a licensed contractor or remain a handyman, having insurance can keep you covered in worst case scenarios involving property damage, mistakes, and physical injury. This guide is meant to help you navigate the various kinds of insurance and levels of coverage available to handymen.
| | | | |
| --- | --- | --- | --- |
| | NEXT Insurance | Progressive | biBERK |
| Best For | Best Overall | Runner-Up | Most Affordable |
| Financial Strength | Strong | Excellent | Excellent |
| Our Rating | 10/10 | 9.5/10 | 9.5/10 |
| Learn More | Get Quote | Get Quote | Get Quote |
Next Insurance
Best Insurance for Handyman Businesses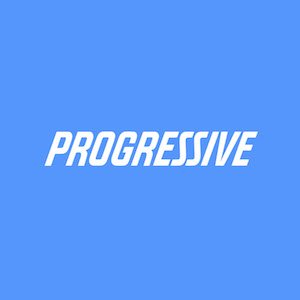 Progressive
Runner-Up Best Handyman Insurance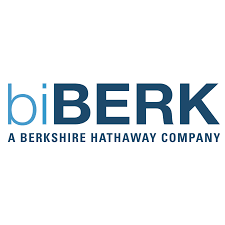 biBERK
Most Affordable Handyman Insurance
*These links will take you to one of our insurance partners. The companies listed here may or may not be available at this time.
Do Handyman Businesses Need Insurance?
Сonsidering the physical nature of the work, potential for errors and mistakes, and handling of others' property, insurance is an important aspect of owning a handyman business. Further, one of the most popular searches for people looking for handymen online is: "handyman licensed and insured." This indicates that not only is insurance important for protecting your business, but it's also important for acquiring new customers. That said, determining what types of insurance policies are actually required depends on the state.
Most states don't have a specific license for becoming a handyman, and as a result, don't have specific insurance requirements for handyman businesses. However, certain states require handymen to obtain a general contractor license if the size and scope of their projects exceed certain criteria. In these states, handymen will be subject to the same licensing and insurance requirements as larger general contractors, which often involve securing a contractor's bond, general liability insurance, and workers' compensation insurance.
For example, in California, a handyman working on any project that exceeds $500 in value is required to be licensed as a contractor. Similarly, in Arizona, if any project exceeds $1,000 in value or if a permit is required, then a license is also required. In New York, on the other hand, there aren't any state-level licensing requirements for handymen, but there are local-level laws that regulate handyman business activities.
While actual insurance requirements vary from state to state, anyone working as a career handyman should consider having a few different insurance policies to protect themselves and their customers should anything happen on the job. In the sections below, we will review the specifics of each of these policies.
What Is Handyman Insurance?
The term "handyman insurance" refers to a series of commercial insurance policies tailored specifically to handymen and handyman businesses. The most common type of policy included is general liability insurance (sometimes referred to as handyman liability insurance), but policies like commercial auto, workers' compensation, tools and equipment, and commercial property are also frequently included.
Most Important Types of Handyman Insurance Policies
If you're starting to build a career as a handyman, getting insurance may not seem like a priority. After all, you likely have plenty of other expenses, from tools and equipment to the costs of maintaining a vehicle. However, starting off with some coverage is better than not having any at all, even if you have to stretch your budget to do so. While general liability, commercial auto, and commercial property policies are all recommended for handymen, liability coverage is the one you'll want to focus on first if your business is on a tight budget.
Handyman Liability Insurance
While some companies may refer to handyman liability insurance as a type of coverage, the policy included isn't necessarily specific to handymen or the construction industry. Rather, handyman liability insurance—which was historically called handyman public liability insurance—usually refers to a standard general liability insurance policy with coverage limits tailored to handyman businesses.
A general liability policy can protect your business by covering expenses associated with customer claims of bodily injury, personal injury, or property damage. This is important because, according to The Hartford, over 40% of small businesses will suffer a general liability or property damage claim over the course of a decade. In the construction industry specifically, general liability-related claims are some of the most common claims businesses are likely to face.
Working as a professional handyman requires constant contact with customers and their property. As most work will take place in client-owned spaces, client property damage is always a risk, whether it happens as a result of a mistake or not. For example, say you or one of your employees mistakenly spills a bucket of paint on a customer's expensive rug. Even though this was a mistake, this can be covered by your general liability policy.
On the other hand, say a customer hires you to hang a TV above their fireplace. As you are drilling into the wall where the customer wants the TV hung, your drill nicks a wire and causes damage that you cannot fix. Even though you didn't necessarily make a mistake, your work caused damage to your client's property, which is something that would be covered by a liability policy.
Bodily injury is another circumstance covered by a handyman general liability policy. Bodily injury includes any physical injury suffered by a third party as a result of your or your employees' actions. For example, if you leave a stack of equipment unattended in a client's home and they trip over it, your general liability insurance may be able to cover the medical expenses associated with the resulting injuries.
The final component of general liability insurance is personal injury, which includes non-physical harm to a third party. Intellectual property infringement and privacy invasion are examples of personal injuries that you can be sued for as a handyman. If, for example, you are working on a project at a high-profile client's home and use the opportunity to take photos and release them, you can be sued for personal injury. Another example would be if you mistakenly marketed your business using the trademark of another business. In this scenario, you could be sued for trademark infringement, which would be covered under your liability policy.
Commercial Auto
If you have a vehicle that you use to travel to customers' homes, transport equipment, or perform any other job-related tasks, you should have commercial auto insurance on top of a general liability policy. This is because most personal car insurance policies will not cover you when using your vehicle for business purposes.
Сommercial auto insurance policies provide coverage in case you are involved in an accident or your vehicle suffers damage or theft. The main components of a commercial auto policy include bodily injury (to others), property damage (of others' property), physical damage (to your vehicle), and medical payments (to you or employees). However, there are also a number of policy extensions that are useful for those who rely on their vehicle for work. Two examples are roadside assistance, which allows the policyholder to get roadside help if their vehicle breaks down, and rental reimbursement, which reimburses the policyholder should they need to rent a car while theirs is out of commission.
It's important to note that in order to qualify as a commercial vehicle, your car has to be actively used to get you to job sites, transport customers or employees, or transport strictly work-related equipment. Some policies will cover trucks and trailers alongside standard vehicles.
If your vehicle is an integral part of working as a handyman, you'll want to secure a commercial auto insurance policy. Losing vehicle access in the middle of a project can be crippling financially, and a commercial auto policy can help you stay working in the case of unforeseen circumstances. What's more, most states require business owners to secure their business-owned vehicles under a commercial auto insurance policy.
Tools & Equipment Coverage
As a handyman, your tools and equipment are likely the biggest investment of your career. Securing tools and equipment coverage is the best way to make sure your essentials are protected in case of damage, theft, or, in some cases, faulty borrowed equipment.
Also known as contractors tools and equipment coverage, this is often available as an add-on to a broader general liability policy. Examples of specific tools that fall under tools and equipment coverage include power tools, hand tools, safety gear, and other miscellaneous equipment that is transported from project to project. A tools and equipment insurance policy can cover not only the cost of replacing your stolen or damaged items, but also that of your employees.
Note that most tools and equipment policies will not cover the cost of damage caused by general wear and tear, or rust. If the equipment in question is rented, it usually won't be covered, either. Policies like this one from Next Insurance, however, will offer additional coverage to protect borrowed equipment.
Workers' Compensation
Workers' compensation covers medical expenses, loss of income, and rehabilitation costs in the event of a work-related injury or illness. With the exception of Texas, states require employers to provide workers' compensation insurance in some capacity. However, in certain states, that requirement may depend on the number of employees that make up a workforce. Fortunately, you only need to secure workers' comp insurance if you employ others, which most handymen don't do.
Errors & Omissions / Professional Liability
When working in a profession that directly addresses customer requests, mistakes are bound to happen. As a handyman, you likely spend plenty of time assessing situations, providing consultation, and coming up with solutions before actually beginning a project. Errors and omissions insurance can protect your business from lawsuits should you make a mistake at any point in this process.
While errors and omissions insurance can cover anything from malpractice to negligence, contractors' errors & omissions insurance is geared specifically towards the kind of services performed by handymen and contractors. This kind of policy can cover some types of damage resulting from a handyman's errors. For example, if a handyman installs a cooling unit incorrectly and the unit stops working as a result, contractors' E&O insurance would cover the cost of replacing it with a new one. However, contractors' E&O coverage does not include claims of property damage or physical injury. If a customer is injured as a result of a handyman's faulty stair installation, for example, the customer's medical expenses would instead be covered by a general liability policy.
Commercial Property Insurance
Generally speaking, commercial property insurance covers expenses related to damage or theft of your business's real property. In this case, property can include buildings, other structures, or equipment owned or rented by your handyman business. A commercial property insurance policy can, for example, cover damage to a warehouse or workshop and the equipment you keep inside of it. It can also cover income lost as a result of property damage or theft.
Unlike tools and equipment insurance, which is designed to cover the smaller tools and equipment regularly transported from job site to job site, commercial property coverage targets business property that remains at a fixed location.
Additional Handyman Business Insurance to Consider
Complete coverage for your handyman business can go beyond liability, auto, and the additional kinds of insurance listed above. The following additions to your initial policies are worth considering, especially if you plan to grow your business.
Business Owners Policy
If you're considering securing multiple kinds of coverage, you may want to combine them in the form of a BOP, or business owners policy. A BOP usually includes three or more kinds of coverage, bundled into a single policy. Usually encompassing general liability, commercial property, business income or crime insurance, and a number of other coverage options, BOP's are recommended for smaller businesses because of their flexibility. Business owners can choose what insurance types to include in their BOP policy based on their individual needs, which can be especially useful for the unique aspects of handyman and contracting work. Keep in mind that commercial auto and workers' compensation will typically not be included in your BOP and will still have to be purchased separately.
From a financial standpoint, BOPs are often more affordable than purchasing each of the component policies independently. Progressive's general liability insurance, for example, is typically $48 per month, while the company's BOP, which includes general liability coverage, is just $68 per month.
Commercial Umbrella Insurance
If you're looking for a way to supplement your existing insurance coverage, a commercial umbrella insurance policy can provide your business with additional cushioning in the case of a costly lawsuit. While separate from standard insurance policies like general liability, umbrella insurance can increase the limits of your existing coverage, as well as broaden its terms and conditions, often for less money than if you were to adjust the underlying policies. If, for example, you damage a customer's luxury vehicle while installing an electrical system on their property, repair costs may well exceed the limits of your general liability policy. Umbrella coverage would be able to cover the remaining costs.
If you plan to expand your business into a licensed contracting company, you will also need to become familiar with umbrella insurance, as certain client contracts may require you to have a minimum amount of coverage that exceeds your existing limits.
Contractor License Bonds
A contractor license bond is a type of surety bond that exists to ensure that contractors complete their work in accordance with the local laws and building codes and under the terms of their contractual agreements. Surety bonds accomplish this by involving a third party who will compensate customers for a business's failures to meet their obligations and recover damages from that business later. While most small handyman businesses don't hold contractor license bonds, those that ultimately become licensed contractors (as a result of the size and scope of the projects they take on) will usually need to obtain a bond; however, these details vary by state.
Types of Handyman Insurance Summed Up
| | | |
| --- | --- | --- |
| Insurance Type | Core Coverage | Is It Required? |
| General liability | Third-party claims of bodily injury or property damage | Sometimes |
| Commercial auto | Insurance for your business vehicles | Usually |
| Tools and equipment | Theft or damage to your tools and equipment | No |
| Workers' comp | Payments related to employees injured on the job | If you have employees |
| Errors and omissions | Third-party claims of professional mistakes | If a certain job requires it |
| Commercial property | Property damage to your business property | If you have a mortgage or if your landlord requires it |
| Commercial umbrella | Losses in excess of policy limits | No |
| Surety bonds | Contractor license bond | Sometimes |
| Business owners policy | Liability, commercial property, and business interruption | No |
Handyman Insurance Costs & Premiums
As with all types of business insurance, there are a number of factors that affect how much you will pay to insure your handyman business. As discussed above, the term handyman insurance really refers to a collection of insurance policies designed for handyman businesses—the most common one being general liability insurance. But these groups of policies also often include commercial auto insurance, tools and equipment coverage, workers' compensation insurance, and commercial property insurance, among others.
In the sections below, we'll review how much you can expect these policies to cost. Your premium and deductible are the main totals you'll want to pay attention to when reviewing insurance policies. The premium is your monthly insurance cost, while the deductible is a set amount you will be required to pay before any money is released by your insurance company in the event of a claim.
How Much Does Handyman Liability Insurance Cost?
Based on data from Progressive, Hiscox, and Next Insurance, handymen can expect to pay around $50 per month, or $600 annually, in premiums for basic general liability insurance that provides $1M in coverage.
Other Handyman Insurance Costs
As mentioned above, liability insurance serves as a starting point for most businesses, with most handymen opting for additional types of coverage. The amount and breadth of necessary policies will depend on the scope of your business and how many workers (if any) you employ. While some insurers will bundle all of the necessary policies into a single package, some require you to purchase each independently. This means that each one will have its own coverage details, premium, and deductible.
The table below provides cost estimates for other common handyman insurance policies.
| | |
| --- | --- |
| Insurance Type | Monthly Cost |
| Commercial auto | $800–$1,200 per vehicle per year |
| Tools and equipment | $12–50 per $10,000 in coverage |
| Workers' comp | $1–2 per $100 of covered payroll |
| Errors and omissions | $500–$1,000 per person |
| Commercial property | $80–$100 per $1M in coverage |
Factors Affecting the Cost of Handyman Insurance
A number of factors can affect the cost of handyman insurance. Keeping these things in mind can help provide you with better control over your monthly premiums.
Location
Where you work can affect the cost of your monthly premiums because certain locations present a greater risk of claims. For example, handymen in states that make it easier to bring liability suits will face higher insurance premiums. Similarly, car insurance rates vary widely by location based on the probability of accidents and vehicle theft. The same is true for commercial property policies, which vary due to differences in the risk of extreme weather, natural disasters, and property theft.
Business Size
The size of your business also affects your premiums. In general, the more revenue a business brings in, the higher the risk of a lawsuit. Higher revenue generally means higher rates of customer interaction, larger projects, and a larger balance sheet to protect—all of which will result in higher insurance premiums due to increased risk.
Number of Employees
The more people you employ, the greater the risk of property damage and bodily injury. Simply put, as more people become involved with the business, the higher the chance that someone will make a mistake, cause an accident, or get injured.
Coverage Limit & Deductible
Handymen that are willing to take on more financial risk in the event of a claim can save money on insurance premiums. Going with a higher deductible—which means that the handyman pays more before coverage kicks in—or a lower policy limit—which means paying out more of the cost above a certain threshold—usually results in lower premiums. While a cheap handyman insurance policy might save your business money in monthly premiums, it might also not provide enough coverage in the event that something goes wrong.
Comparing Handyman Insurance
Unlike certain forms of insurance, handyman insurance is not something that is standardized across insurance providers, which makes comparing policies a bit more difficult. Some insurers offer insurance packages specifically designed for handymen, while others only provide standalone policies that can be combined and adjusted to fit the needs of handyman businesses. That said, when comparing insurance companies, it's critical to understand exactly what coverage they provide and the underlying policy limits. Once you find a few insurers that provide the necessary coverage for your business, you can then narrow down your options based on cost and reputation. Below are the factors we considered when finding the best insurance providers for handymen.
Available Policy Types & Limits
At a minimum, handymen should make sure they have an excellent general liability insurance policy in place with a sufficient amount of coverage to adequately protect their business. Outside of general liability coverage, the most common types of coverage to add are commercial auto insurance, tools and equipment coverage, commercial property insurance, and workers' compensation insurance (if you employ others). Choosing an insurance company that is able to provide all the coverage options you need (either in a single policy or through multiple policies), will ultimately save you money over having to purchase policies from different insurers.
Cost
Cost is likely one of the main factors you'll be on the lookout for as you review different coverage options. Pay attention to premiums, or monthly costs, as well as deductibles, which are set amounts you agree to pay before any funds are released to cover a claim. Bundling policies, choosing package policies, and taking advantage of multi-line discounts are some ways to save money on handyman insurance.
Company Reputation
Сompany reputation is another crucial factor to consider when comparing providers. Sources that can provide useful data on customer complaints and overall reputation include the Better Business Bureau (BBB), the National Association of Insurance Commissioners (NAIC), and JD Power. The BBB provides information on business practices, while the NAIC can give you insight into a provider's reported complaints as compared to competing companies in the marketplace.
Financial Strength
Financial strength ratings are the final factor to look at when evaluating insurance companies. They indicate, among other things, how likely a given company is to be able to cover its financial obligations in the event of a claim. AM Best, Standard & Poor's, Moody's, and Fitch are the top credit rating agencies that evaluate insurance companies' financial resources. Look for scores of A and higher, which indicate excellent financial performance.
The Best Insurance Companies for Handyman Businesses
Based on the factors discussed above, we identified the best handyman insurance providers. Each of the companies reviewed below rated highly across the metrics considered, including policy offerings, cost, reputation, and financial strength.
Next Insurance (Best Handyman Insurance Overall)
Established in 2015, Next Insurance caters to small businesses in industries ranging from entertainment to legal services. When it comes to handyman insurance specifically, Next's policy offerings take into consideration the unique risks that handymen face.
Next Insurance
Best Insurance for Handyman Businesses
Pros
Offers three coverage packages for handymen, tailored to different business needs
Provides price estimates even before getting a quote
Quick online claims filing process, followed by a phone call from a Next representative
Cons
Still a relatively young company, Next brings less experience than some of its established competitors
Next offers three insurance packages for handymen, which helps interested customers narrow down their options in a clear and concise way. These packages include Basic, Pro, and Pro Plus, all of which offer some amount of general liability, commercial auto, tools and equipment, workers' compensation, and commercial property coverage.
The Basic package is the lowest-cost option, providing per-occurrence limits of $300,000 for general liability and $3,000 for tools and equipment. The middle-tier Pro option is the most popular among Next customers, providing $1M and $5,000 policy limits respectively. For those that need extra protection, the Pro Plus package offers the most comprehensive coverage out of the three choices, at $1M and $10,000.
One thing we really like about Next is their policy and pricing transparency. Being able to view and compare the different limit options simultaneously in a single location makes plan information easier to digest, especially for first-time buyers. While these price estimates cannot replace an official quote, they can give you a good idea of what to expect before committing to a policy.
Insurance companies take various approaches to claim handling, including digital and phone-based solutions. Next's claim submission system combines the two, resulting in an effective and easy-to-navigate claims submissions process. Claims are first submitted online via Next's portal, and are followed by a phone call with a Next representative, which gives you the chance to ask questions, highlight details of your claim, and decide on next steps with the help of a professional.
Founded in 2015, Next Insurance is still a young company when compared to some of its competitors. Despite this, Next has garnered a strong reputation among its customers and has been rated "Excellent" by credit rating agency AM Best.
To summarize, the company's emphasis on small business insurance, custom policy packages for handymen, fantastic online experience, and excellent reputation make it our top choice for best overall handyman insurance.
Progressive Insurance (Runner-Up)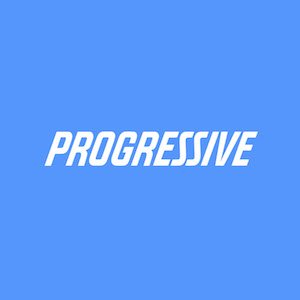 Progressive
Runner-Up Best Handyman Insurance
A household name in the insurance industry, Progressive is perhaps best known for its competitive auto and homeowner's insurance policies. That said, Progressive also offers a wide selection of commercial insurance policies that are a good fit for handyman businesses.
Cons
Does not offer stand-alone tools and equipment coverage
While Progressive does not offer an insurance package geared specifically towards handymen, the company allows customers to select from a broad set of policy offerings, including general liability, commercial auto, commercial property, and workers' comp. Customers that sign up for multiple policies get to take advantage of the Progressive Advantage Business Program, which offers generous package discounts.
For handymen planning to purchase a commercial auto policy from Progressive, keep in mind that the company offers a number of ways to save money, including business experience, paid-in-full, and smart haul discounts. If you own a commercial vehicle that qualifies as a truck, the company's commercial auto coverage includes the Progressive Repair Network, which can match you with reliable repair facilities in case your truck suffers physical damage.
Progressive is also fairly transparent when it comes to pricing, helping you choose the policies that fit your budget. For each kind of insurance it offers, Progressive provides a national average monthly cost based on real customer data. The national average monthly cost for the company's commercial auto insurance, for example, totaled $187 per month, while its average cost for workers' compensation insurance came to $111 per month. While these totals are not as accurate as an actual quote from the company, they serve as good indicators for how much you can expect to spend.
As one of the biggest names in insurance, Progressive boasts exceptionally high financial strength ratings from top credit rating agencies across the board. These include a superior A+ rating from AM Best, an AA from S&P, and an Aa from Moody's.
While Progressive does offer a broad range of insurance options to cover handyman businesses, it does not provide a stand-alone tools and equipment policy. This detail sets it apart from some of its competitors and may deter some customers. However, depending on what type of coverage you need, you can likely add it to Progressive's BOP or general liability policy.
Сonsidering the company's excellent reputation, discounts, and pricing transparency, Progressive is a strong choice for anyone in the trades. With these factors in mind, Progressive is our runner-up pick for best handyman insurance.
biBERK (Cheapest Handyman Insurance)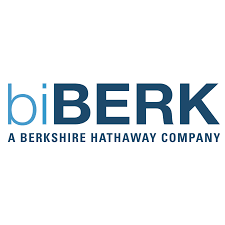 biBERK
Most Affordable Handyman Insurance
Established in 2015, biBERK is another new insurance company that has risen quickly and confidently in the insurance industry. Founded with the intention of catering to small business needs, biBERK is aware of the risks and challenges faced by professionals like handymen, and strives to prioritize affordability.
Pros
Reports 20% lower costs than those of its competitors
Quotes are immediately provided either online or over the phone
Boasts high financial strength ratings from credit rating agencies
Cons
Not every policy is available in all 50 states
Advertising its rates as up to 20% lower than those of its competitors, biBERK instantly stands out as a more budget-friendly insurance option for emerging small business owners. The company's handyman insurance recommendations include general liability, workers' compensation, commercial auto, and umbrella insurance. biBERK also makes cyber insurance and business owners policies available as well. Similar to NEXT, biBERK does offer an instant online quote service; however, those who would prefer to talk to a company representative can also get a quote over the phone.
Though biBERK itself has been around for a short time, the company is part of the Berkshire Hathaway Insurance group and supported by subsidiaries that are rated A++ by AM Best and AA+ by S&P. This gives the company a level of credibility that extends beyond its young age, making it a reliable choice in insurance providers.
The biggest downside to biBERK is that not every policy is available in every state. This can be extremely limiting, especially if, as a handyman, you are planning to mix and match multiple policies. One policy may be available in your state, while another is, inconveniently, not offered. That said, be sure to review biBERK's coverage map before doing more research on its policies.
Despite biBERK's limited reach when it comes to certain policies, the company remains a great choice backed by seasoned industry professionals. Its instant quote service, financial strength, and competitive rates make biBERK our pick for Cheapest Handyman Insurance.
State Farm (Best for Bundled Insurance)
State Farm
Best Bundled Handyman Insurance Option
Another well known provider in the insurance industry, State Farm has been in operation since 1922. The company's century-old reputation, paired with customizable coverage options and competitive rates, makes it a popular choice for both personal and business insurance.
Pros
Specialized artisan and service contractors insurance consolidates multiple kinds of coverage into a single policy
High ratings from top credit ratings agencies
Offers "Personalized Price Plans" to help you select the most affordable plan for your budget
Convenient mobile app to manage policies and finances
Cons
Does not offer online quotes for small business insurance
State Farm does not offer policies geared specifically towards handymen, but it does offer business insurance for artisan and service contractors, an umbrella category that handyman work falls under. This unique approach to packaged insurance allows certain professionals to receive multiple kinds of coverage under a single policy. State Farm's artisan and service contractor insurance works similarly to a business owners policy, but offers protections that are more specific to trade work.
The policy emphasizes the on-site aspect of service contract work, covering mobile equipment, claims reported after a job is completed, business personal property, and more. It also provides basic general liability and commercial property coverage, but does not offer commercial auto insurance or workers' compensation, which would have to be purchased separately. Tailored to industry-specific risks, State Farm's artisan and service contractor insurance bundles a number of protections into a single plan, saving you the trouble of having to purchase each independently.
Recently launched, State Farm's "Personal Price Plan" feature is another reason to consider the provider, especially if budget is a priority. Working with a local State Farm agent, customers can customize their plan to fit their budget thanks to bundling and discounts. State Farm continues to uphold its high credit ratings, having received an A++ from AM Best and an AA from Standard & Poor's.
While State Farm's website is easy to navigate, the company does not offer full online services like some of its competitors. Small business owners, for example, will still have to connect with a local agent in order to receive a quote and build their insurance plan. The company does, however, offer a convenient mobile app that allows you to manage your policy, control payments, and file claims on the go. Though not all of State Farm's services are accessible online yet, it's clear that the company is investing in online access and continuing to improve in this area.
The combination of State Farm's stellar reputation and packaged policy offerings specific to service contractors makes the company our pick for having the best bundled insurance option for handymen.
The Hartford (Best Handyman Project Insurance)
The Hartford
Best Handyman Project Insurance
With over 200 years of underwriting experience, The Hartford is highly regarded in the insurance industry, especially when it comes to property insurance and exceptional customer service. More recently, the company began offering project-based business insurance for handymen through its short-term general liability insurance program.
Pros
Project-based insurance offerings are flexible and affordable
Has an NAIC company complaint index of 0.18, which indicates far fewer customer complaints than competing providers
Cons
The Hartford's project-based coverage is geographically limited, for now
Unlike traditional insurance policies that last for 6–12 months, The Hartford's short-term liability policies can last for as little as a few hours. For example, coverage for a four-hour furniture assembly project, offering $300,000 in liability coverage, would cost less than $10. Despite being valid for only a short period of time, this project-based plan would provide the same basic coverage as many 12-month policies, without the ongoing monthly premiums.
Other examples provided on The Hartford's website include an $18 two-day policy offering $300,000 of coverage, and a $57 three-day policy offering up to $1 million in coverage for a two-person crew. Since handyman schedules can often be unpredictable, taking advantage of project-based policies like these can reduce your insurance costs without sacrificing coverage when you need it.
While the launch of The Hartford's project insurance is definitely an exciting development in the insurance field, it is still a relatively new offering. This means you won't find many customer reviews. The Hartford's project-based insurance is also not yet available in every state.
Despite being a new product in the insurance space, it is backed by one of the best known and oldest insurance providers in the United States. This combined with excellent policy terms and online experience make The Hartford our pick for offering the best handyman project insurance policies.
Thimble (Runner-Up Best Handyman Project Insurance)
Thimble
Runner-Up Best Handyman Project Insurance
Founded in 2016 as an insurance company for drone operators, Thimble has unexpectedly grown into a full-fledged insurance provider, catering mostly to small businesses of all kinds. The company's emphasis on emerging businesses, matched with its own story, makes it a great choice for service contractors, including handymen.
Pros
Thimble's business equipment protection covers both rented and owned gear anywhere in the country
Provides instant quotes and full online services
Offers the ability to add additional insureds immediately
Offers per-job, monthly, and yearly coverage options
Cons
Limited customer support by phone; customers can only contact the company by submitting an online request
Thimble is still an extremely young company
Thimble has dedicated insurance offerings for handymen that include general liability, workers' compensation, errors and omissions, and equipment protection coverage. The equipment protection plan stands out thanks to its coverage of both owned and rented gear, which is protected no matter where in the United States it is located. The company also offers a business owners policy that includes general liability, commercial property, and business interruption insurance.
Thimble's instant quote feature helps expedite your insurance purchase, while its full online services make it easy to navigate and manage policies with just a few clicks. If you find yourself taking on clients quickly and need to add insureds to your existing plan, Thimble allows immediate additions.
Another one of Thimble's unique features is the company's ability to offer per-job, monthly, and yearly coverage options. This allows you to customize your plans based on the size, scope, and timeline of the projects you take on, with the ability to upgrade your coverage as your job list grows. Unlike most of its competitors, Thimble offers flexible timelines that allow you to adjust your policies to your needs. This feature is especially valuable to small handyman businesses and sole proprietors who work by the project and often take on additional work unexpectedly.
Despite the benefits of Thimble's online insurance experience, there are a few downsides to consider. For one, the company is somewhat lacking in customer support. To get in touch with a representative, you have to initiate a request via Thimble's website and wait for a response. The company does not have phone support or a 24/7 customer service system, which can be frustrating if you need to resolve an issue quickly or want to clarify parts of your plan with a representative. Second, Thimble is still a very new company with less experience in the industry than most of its competitors. This, combined with its focus on small and emerging businesses, means it may not remain a good fit if your business grows in size or complexity.
Having expanded into a comprehensive, small business-oriented insurance company, Thimble has made a name for itself in a very short time. While it lacks the experience of competing insurance companies, Thimble has taken pioneering steps in its approach to small business insurance, which includes coverage for handymen and other service-based professionals on a per-job basis. The company's innovative nature, flexible coverage options, and online accessibility make it our runner-up pick for handyman project insurance.
Frequently Asked Questions
What kind of insurance does a handyman need?
A handyman should start off with securing a general liability policy to cover potential risks like third-party property damage, bodily injury, and advertising injury. If you have a vehicle that you use to transport materials or commute to job sites, you'll want commercial auto insurance to cover your car in case it is damaged. If you employ multiple workers, you'll also need a workers' compensation policy to make sure your employees are covered in case they are injured on the job.

While some companies do offer handyman-specific insurance packages, others do not, so be aware that you may need to purchase each policy on its own or consider a business owner's policy, which combines various types of coverage.
How much does handyman insurance cost?
For a basic general liability insurance policy with $1M in coverage, handymen can expect to pay around $50 per month, or $600 annually, in premiums. Exact costs will vary based on a number of factors, including where you work, how many people you employ, and the risk level you face on the job. More importantly, your total cost of insurance will depend on the entire suite of insurance products you opt for. In addition to general liability, most handymen carry commercial auto, workers' comp, and tools and equipment coverage. Paying for multiple insurance policies separately, for example, is usually more expensive than opting for bundled coverage.
What does handyman insurance cover?
While some companies offer policies geared towards the specifics of the handyman industry, a handyman general liability policy usually covers customer property damage, bodily injury, and personal injury caused by you or your employees' actions. Commercial auto insurance, which many handymen also have, covers expenses related to vehicle theft, damage, and bodily injury suffered by other motorists as a result of your actions. Workers' compensation, on the other hand, will cover the cost of injuries suffered by your employees on the job. Сovered expenses include medical and rehabilitation bills, as well as lost income. Errors and omissions insurance, which some handymen also opt for, covers claims related to professional errors, mistakes, and negligence.
How do you get handyman insurance?
The term "handyman insurance" typically refers to a collection of insurance policies (rather than a single policy) that are tailored to individuals who run their own handyman business. Some insurers, like Next Insurance, bundle these policies together into a pre-built insurance package specifically designed for handymen. Another option is to simply purchase the necessary policies individually from one or multiple insurers. A final option is to go with an insurer like THREE, whose single insurance policy for small businesses owners is designed to cover everything they could need—from business liability and property to workers' compensation and commercial auto.
References
By clicking on these links, you may be taken to one of our insurance partners. The specific company listed here may or may not be included in our partner's network at this time.