As a contractor or estimator, you know how important it is to accurately estimate construction project costs. But projecting the material, labor, and equipment costs for a job can be a difficult task when done manually. Fortunately, the best construction estimating software will allow you to make quick and accurate estimates as you prepare your next bid.
In this guide, we cover everything you need to know when shopping for estimating software, including what features to look for, how it compares to other related types of construction software, pricing, and more. At the conclusion, we provide detailed reviews of the top products on the market and handpick the best options for different types of construction businesses—from electricians and other small subcontractors to general contractors and developers.
If you are already well-versed in the basics of construction estimating and are simply looking for product recommendations, here's a short list of our top picks.
Best Estimating Software for Construction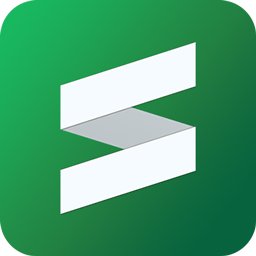 STACK
Our Rating: Best for Takeoff & Estimating
Starting Price: $2,499 per year
Free Trial: Yes
Why We Like It: Strong takeoff features integrate seamlessly with estimating and bidding
ProEst
Our Rating: Best Overall
Starting Price: $5,000 per year
Free Trial: No
Why We Like It: Price includes unlimited users; Offers one of the most extensive built-in cost databases
Clear Estimates
Our Rating: Best for Small Contractors & Residential
Starting Price: $708 per year
Free Trial: Yes
Why We Like It: Offers an excellent user experience despite its lower price point
---
What We Cover
---
Understanding Construction Estimating Software
Construction estimating is part of the preconstruction bidding process, during which contractors and builders submit proposals, or bids, to project owners, offering to provide services or supplies for a construction project. These bids summarize the costs that the contractor expects to pay for the development of the structure or infrastructure. Typically, for large construction projects (especially for commercial and industrial projects), companies and governments accept bids from many different contractors and then decide which contractor will perform the project.
The process begins with the owner, or project sponsor, creating bid documents, which are collectively referred to as a bid package. This bid package summarizes key details about the project to give contractors all of the information they need to make accurate estimates and produce a proposed schedule and budget for the project. The documents generally include project blueprints, location and schedule constraints, insurance requirements, and other information.
For privately owned projects, this bid package may be shared with any number of contractors, few or many, depending on the owner and his or her prior relationships with other contractors. For public projects, which are sponsored by local or federal government agencies, the construction bidding process has specific requirements. Public projects must be publicly advertised in advance and bid documents must be made available so that any qualified contractor may submit a bid before the bid date. Once a contractor or supplier downloads the bid documents, they can begin the takeoff and estimating process and begin creating their bid.
What Is Construction Estimating?
Construction estimating, also called construction cost estimating or simply estimating, is the process of creating the approximate, yet detailed, costs associated with a construction project. For small projects, an experienced contractor can come up with a quick estimate in his or her head. For large projects that require detailed bids, the process requires much more due diligence to achieve an accurate estimate of construction costs.
To create these estimates, the contractors and their subcontractors must determine the quantities and cost of all of the materials, equipment, and labor, for their work, which usually begins with generating a takeoff list using the information found in the bid package. Construction takeoff refers to the material quantities and labor requirements needed to complete a construction project. Gathering this information uses a process in which estimators use project blueprints to determine the amounts and types of each material and the labor necessary for each section of the project they are responsible for. (Quantities of each material are "taken off" of the blueprints). The takeoff list is then used to create the cost estimate and the project bid.
To save time and money, contractors, builders, and anyone who frequently makes cost estimates for projects or bids on construction contracts can use technology to manage the estimating and bidding process. This portion of the guide will provide an overview of this software and how it can be used in the construction bidding, estimating, and takeoff processes.
Looking for Takeoff Software?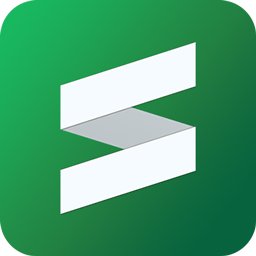 STACK
Best Overall + Best Free Tool
Square Takeoff
PlanSwift
What Is Construction Estimating Software?
Construction estimating software (also sometimes referred to as construction estimation software) is cloud or desktop technology designed to streamline and improve the process of creating detailed cost estimates for construction projects. Construction estimating software is available in many types, ranging from simple spreadsheet templates to online collaborative software with features that optimize much more than just the estimating process. Some of these software tools are designed with specific subcontractor trades in mind and include capabilities that are specific to electricians or HVAC contractors, for example. Other products may be designed for general contractors or with no specific trade in mind.
Estimating vs. Takeoff vs. Bidding Software
As we covered above, the bidding, estimating, and takeoff processes are all closely related parts of the preconstruction process. Recall: contractors and subcontractors use project blueprints and bid documents to perform takeoffs and then use that information to create construction cost estimates. These estimates are then used to create project bids or work proposals.
Many products that are branded as "estimating software" focus specifically on estimating, but it's also common for software products to span takeoff, estimating, bidding, or any combination of the three, all within one platform. Most often, however, these products are separate tools, offered by different companies. Buyers can easily be confused because some companies advertise "estimating software" and some "construction bidding software"—with product descriptions that appear to address the same needs when the tools are often different.
To add clarity to what software companies usually mean when they use these terms, we'll define the most common phrases estimating software providers use to brand themselves, and what set of features these terms usually imply. Typically, software providers will brand themselves in the following terms:
Construction bidding software: Bidding software typically focuses on the creation of project bids and proposals, subcontractor and project scheduling, client management, bid analysis, and reporting.
Takeoff software: Takeoff software specializes in pulling information off of digital blueprints, and uses this information to ultimately generate construction costs.
Estimating software: Estimating tools help estimators (usually contractors and subcontractors) create line-by-line cost and quantity estimates for materials, supplies, and labor (i.e. a detailed construction project cost breakdown). Typically, these tools include cost summary templates, preconfigured formulas and calculations, and localized material cost databases. Sometimes estimating software can refer to products that cover all aspects of bidding, takeoff, and estimating.
Bid management software: Bid management software sounds similar to construction bidding software; however, it actually refers to a set of tools for contractors to manage their subcontractor bids. Sometimes these tools will let contractors generate their bid proposals (which is the purpose of bidding software), but that is not the focus of these tools.
Which type of preconstruction software fits your business's needs will depend on how you manage the bid process and whether certain elements of the process need specific improvement.
Online vs. Desktop Estimating Software
Estimating software companies can give customers access to their technology in one of two ways—either by (1) installing the software on computers or servers that the buyer owns, or (2) providing access to the tool online, via web browsers and mobile devices. The installed products are often referred to as on-premise. These tools are either downloaded on each computer that will use the product or installed on company servers that distribute the program to employees. Many companies these days, however, are starting to offer software that is accessible online with web browsers. These products may sometimes be called cloud or web-based.
There are many benefits to choosing online estimating software, particularly for the convenience of access. Software that is served to users online can be accessed on any device with an internet connection. Some advanced products will even allow offline access via local applications, which sync data when an internet connection is available. Unless your business has a reason to choose an on-premise estimating solution, we prefer tools that are accessible online because of the convenience they provide. Rather than needing to be at your office or on a device with a connection to your company servers, you can connect via any device with a web connection.
Online products are also more easily updated than on-premise products. In fact, online products are automatically updated for every user whenever the estimating software developer updates their product. One inconvenience of using an on-premise estimating tool is that it will usually have to be manually updated either by re-downloading it yourself or by having a technical representative of the company do it. In most cases, it also means an additional annual fee to continue receiving updates from the provider.
Even though online estimating software provides many conveniences, users should consider both and pay more attention to the specific features that the products provide than the way they are deployed. If your business has specific security needs, an on-premise product could be right for you.
---
Construction Estimating Software Features
The power of estimating software lies in the features that improve the estimating, takeoff, and bidding processes for users. Not all users need software loaded with features, but rather just want a product that helps tackle a few specific challenges. Knowing which features will have the biggest impact on your business, and which you don't need, can help narrow the options and likely save money on the product. This section reviews the most important features that contractors should consider when choosing between estimating software companies. Different software companies will package and design these features differently, so buyers should ask company representatives about the details when certain features are critical.
Digital Takeoff Features
Above, we detailed the different steps of the bidding process: takeoff, estimating, and bidding. Here, we cover some of the features that software can offer to improve the takeoff process for contractors and subcontractors. Often, digital takeoff capabilities are sold in separate software packages from the estimating tools because they are advanced capabilities that not everybody needs. As such, these features can also add a significant amount of cost to the software. These features all focus on improving the efficiency involved with digital takeoff:
Counts, lengths, areas, and volumes – The core technology of takeoff tools is to use digital copies of project blueprints to pull material, quantity, and part requirements. If the tool offers takeoff at all, this capability will surely be included.
Collaborative takeoff – This feature is a major benefit of cloud-based takeoff products. Cloud-based tools, and any that have collaborative features, should allow users to share notes and even take off from the same set of plans simultaneously.
RFI creation – If a contractor has questions about the plans or identifies an error, a request for information (RFI) is used. To generate an accurate estimate, these issues need to be resolved. Some tools allow users to generate RFIs in the platform without breaking their workflow.
Assemblies – If a contractor frequently builds the same assembly of parts in different projects, the ability to store these assemblies within the takeoff tool can be a huge time-saver. Without saved assemblies, users must repeatedly take off every appearance of an assembly from prints part by part. Some products allow users to store assemblies for use in any plan they review in the software.
Construction Estimating Features
Once takeoff has been performed, the next step is to use that data to create cost estimates for materials, supplies, and labor for the project. The following list briefly covers the features that help contractors and subcontractors more efficiently create project estimates:
Pre-built estimate templates – This feature is one of the staples of estimating software. Virtually every estimating tool will have some template with which to display cost estimates. More powerful tools will come with multiple templates.
Supplier pricing database – Some software companies provide an up-to-date database of materials and supply pricing from local distributors, which can be combined with quantity estimates to easily, or even automatically calculate costs. Many include city cost indexes containing pricing data at the local level. This feature is a huge time-saver and is usually worth the money. RSMeans from Gordian is an industry-standard cost database that is incorporated into many popular products, including Sage, ProEst, and Clear Estimates. ElectricSmarts NetPricer is another popular pricing database designed for electrical estimates.
Takeoff software integration – If your business uses takeoff software, then it's ideal, if not critical, that your estimating solution connects directly to or can easily pull data from it. If not, your employees may be stuck inputting the data manually that your takeoff solution helped to automatically generate. Often, you can buy a takeoff package from the same provider, and takeoff data can flow directly into estimates with minimal effort.
Assembly/item details – Many estimating tools will let users store specific information about common assemblies or components of the project. The information can include the cost and quantity of materials as well as the associated labor costs and time. For example, a residential interior wall uses a predictable quantity of nails, wood, drywall, and other components based on the area of the wall. Having this information stored as an assembly means that each nail won't need to be accounted for every time this assembly is referenced. Often the software will come with pre-built assemblies, but this information is usually customizable for users to match their own needs.
Multi-item update – Often, prices, materials, and suppliers can change, requiring updates across many locations within the estimate. Luckily, some estimating tools will let you quickly apply the same update to several places in the estimate documents simultaneously.
Formulas – Most products will include a predefined list of calculations for things like area, volume, and curved distances. Many will also let the user update or add their own regularly-used formulas.
Construction Bidding Features
Once an estimate is complete, it's time to create the bid, or the proposal, which will at least include the cost estimates and projected schedule for completion. Putting together and submitting a bid is a different process from estimating, and thus, software companies have added features to help manage the intricacies of construction bidding. Here is a list of some of the most common features software makers provide to optimize the bid management process.
Proposal generator – Typically a bidding or bid management tool will help the contractor by providing templates or automatically generating proposals based on the data and information that is entered into the program. This can save a lot of time and help contractors design slick proposals without much effort.
Subcontractor portal – A subcontractor portal provides an easy way for a contractor to share bid documents and key project information with their subcontractors and accept their bids.
Bid comparison – When subcontractors use the subcontractor portal to submit their bids, the contractor can review their bids within the platform and compare them more effectively using various comparison tools to highlight the strengths and weaknesses of each bid.
Project calendar/scheduling – Bidding tools will usually make project scheduling much easier by providing a single location for contractors and subcontractors to schedule the individual steps that will make up the project. Scheduling with many subcontractors can be messy, if not a nightmare, so a scheduling tool and calendar can make a huge difference in scheduling efficiency.
Contact management – Contractors who submit many bids to different owners and work with many suppliers may find a contact management system integrated within their bidding software quite handy. The contact management tools within some bidding suites are advanced enough to serve as a CRM (customer relationship management) system for small-to-midsize contractors.
What-if analysis – After submitting a bid, contractors are often hit with requests to change costs, materials, or other details of their bid as the project progresses. Bidding software often provides tools to easily update bids and track historical changes with just a few clicks.
Reporting Features
It is highly recommended to thoroughly evaluate the reporting and analysis capabilities of top estimating software products. With the ability to analyze data from both current and past projects, such software can provide valuable insights that enable contractors to make informed decisions and drive significant improvements in their business operations. By leveraging these powerful features, contractors can gain a deeper understanding of their construction costs, timelines, and other key metrics, which can inform smarter decision-making and drive better outcomes. Some of the most important reporting features in construction estimating software include:
Project summary reports – Project summary reports allow estimators to see detailed cost data for a particular project at various levels of detail. For example, an estimator might want to view cost totals for individual components (e.g. 2×4 #2 studs, 4000 psi concrete mix, etc.), item categories (e.g. concrete, wood, finishes, etc.), or high-level groupings (e.g. labor, materials, equipment, etc.).
Comparison reports – Comparison reports allow estimators to compare alternate estimate versions side-by-side, making it easier to evaluate and understand the differences between them.
Revised cost reports – Revised cost reports allow contractors to understand how changes to the project scope and/or costs ultimately affect the final project budget. These reports allow construction managers to easily compare original estimates to new forecasts based on incurred and revised cost projections.
Integrations
In addition to essential functions like takeoff, estimating, bidding, and trade-specific features, contractors should prioritize tools that seamlessly integrate with their existing technologies. While many companies may use Microsoft Excel, those who rely on project management, field service, or construction accounting software should inquire whether their current provider offers integrations with estimating or bidding tools. Integrating software reduces the need for manual data entry, tedious data imports, and other potential inefficiencies.
---
Construction Estimating Software Pricing
Construction estimating software is typically a very affordable piece of technology, especially compared to other enterprise software solutions. These tools save significant time compared to manual calculations and cost totaling. Often, the pricing model will vary between software providers, but the cost is usually dependent on three key things:
Number of users – Most companies typically charge a specified cost and multiply it by the number of users that will be sharing access to the product.
Features included – Typically many of the features that each company offers with their products are optional. The more features included in the deployment, the higher the cost of the tool. Not all companies have multiple versions of their product, however, so this won't always be a factor in the final cost of the software.
Online vs. desktop deployment – On-premise products are those that are installed locally on the user's desktop or a server owned by the business buying the software. In this case, the company is usually going to be buying a deployment of the software and paying just once for lifetime ownership. Usually, this means that the up-front cost to buy the software is much higher than that of online products, which don't require installation.
Not all construction software pricing models look the same, so ask before diving into a contract how the software is priced. However, these factors will usually provide a good proxy for the costs associated with using the tool.
How Much Does Construction Estimating Software Cost?
Construction estimating software will usually cost between $60 and $250 per month per estimator, depending on the software provider and the included features. Some free tools and templates do exist, but the majority of tools that provide major value come at a cost. While the monthly cost can be a few hundred dollars or less for online tools, desktop tools that require a one-time installation are much more expensive upfront. This is because, after installation, you own the product for life. Typically, these products start at around $600 and go up to over $5,000. However, if you would like to receive software updates from the developer, they will require additional fees.
Free Estimating Software
When it comes to finding free construction estimating software, there are two options to consider: 1) using open-source software, or 2) using the free version of a paid option.
Open-source software is a type of software in which the original developer makes the source code available for anyone to use and adapt to fit their needs. The benefits of using open-source software are that it's free and highly flexible. The big downside to open-source software is that you will need to hire a software developer to help you implement it and provide ongoing support. For large organizations that need a highly customizable solution, this could be a good option, but most construction firms will be better off working with a vendor that provides a full-service estimating software solution. Two open-source options to consider are 2-plan Team and Wanhive.
Outside of open-source solutions, there are other free estimating options on the market in the form of free trials or free versions of otherwise paid solutions. A great option is STACK, which offers a free version of its takeoff and estimating software.
---
Construction Estimating Software Reviews
The following reviews evaluate estimating software tools based on their features, product design, user experience, customer reviews, support, and pricing. See the methodology section below for a complete description of how we reviewed each product.
STACK (Best for Estimating & Takeoff)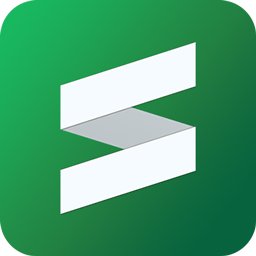 STACK
Best for Estimating & Takeoff
STACK is a great option for takeoff software–in fact, it's our top overall choice for takeoff—but there's much more to this leading product than that. As an estimating solution, STACK offers a great deal of customizability and flexibility, along with automated tools that make it easy to generate estimates and turn them into polished bid documents.
Pros
Strong takeoff features feed seamlessly into estimates and bid documents
Customizability for cost inputs and reporting
Cons
More expensive than some competitors
Customer support is not as strong as some other products
STACK is a cloud-based preconstruction software that has emerged as a leading takeoff and estimating solution for construction professionals in a variety of trades. The close integration between STACK's takeoff and estimating capabilities is perhaps the product's most compelling selling point. STACK uses fast, automated tools like autocounts, area measurement, and volume measurement to complete takeoffs quickly and accurately. Information from takeoffs can then be used to generate detailed estimates, which is where STACK's estimating features come into play.
Beyond the takeoff capabilities, users can also customize items, assemblies, labor costs, markup, and other inputs to generate their estimates. The software also includes the ability to label and filter items to drill down on particular data points or projects. Recognizing that users may have different preferences, STACK allows users to work on estimates in different ways: you can work directly in the STACK interface or export data to perform calculations and other analyses in software like Excel. STACK also makes it easy for users to roll information from takeoffs and estimates into quotes and proposals, whether that means creating multiple proposal scenarios or producing professional, branded documents.
Aside from standout takeoff and estimating capabilities, STACK offers solutions for document management and project management, making it a strong all-around provider for many core construction software needs. However, it's important to note that these other products are newer initiatives for STACK and they are not as well developed as products like Procore or Buildertrend. While STACK's project management software works well for small firms with basic needs, larger firms with more complex operations would do better choosing a different project management software vendor. Fortunately, STACK offers a fast-growing collection of integrations with many of the popular construction management tools for customers that only want to use STACK for what it's best at, takeoff and estimating.
Like many other estimating software products, STACK is priced in tiers according to the number of users on each subscription. The basic "Start" tier costs $2,499 per user per year and is designed for single estimators, with full access for one user and view-only access for two more. The "Grow" tier is intended for small teams, with full access for three users and view-only access for six additional, and costs $5,499 per user year. Any team with at least four full users or at least seven view-only users can contact STACK for a customized quote. And if you aren't sure about committing to the price tag, STACK does allow users to sign up for a seven-day free trial to test out the software themselves.
Takeoffs are a critical step for generating high-quality, accurate estimates on any construction job, so it makes sense for estimators to seek out software solutions that excel in both takeoff and estimating capabilities. On that front, STACK stands out for its strength in both areas and the close integration between the two. This makes STACK our choice as the Best for Takeoff & Estimating.
ProEst (Best Estimating Software Overall)
ProEst Estimating Software
Top Pick in Estimating Software
Best Overall
Founded in 1976, ProEst is one of the longest-standing companies offering estimating software for construction. They've worked with over 8,000 different construction companies and have used that experience to craft one of the top products on the market. In 2021, ProEst was acquired by Autodesk, but it remains a standalone product.
Pros
One of the most extensive built-in cost databases of any product on the market
The level of flexibility and ability to customize the product set ProEst apart

The annual pricing model allows for

unlimited user counts and data storage
Cons
Customers complain about the difficulty of building custom assemblies from scratch
More expensive than many of its competitors
ProEst is designed to be used by both subcontractors and contractors. The highly intuitive user interface is one of the smoothest to use of any product on this list. While ProEst takes advantage of spreadsheets and tables, it is by no means "excel-based" as many estimating products tend to be. Even better, the software is fully cloud-based, so it works with any laptop, tablet, or desktop computer you use, as long as you have an internet connection.
ProEst spans a full range of capabilities that help contractors throughout the bidding process. More specifically, their technology includes cost-estimating features, digital takeoff capabilities, and report/proposal templates that help contractors easily manage the bid process for many different projects and customers. One of ProEst's distinguishing features is its built-in customer relationship management tools, which allow users to easily track client information. ProEst also integrates with several other construction management tools, including project management tools, construction accounting, and more. The list of companies that they seamlessly integrate with includes Procore, Foundation Software, ComputerEase, Acumatica, Dexter + Chaney, Premier, Viewpoint, QuickBooks, and Jonas to name a few.
ProEst estimating software has great reviews from its customers and earns an A+ rating from the Better Business Bureau. ProEst has one of the strongest reputations with its customers of any estimating software company we reviewed.
ProEst's pricing model is unique. The company offers an unlimited annual subscription plan, which means customers are billed annually and they can add as many users as they would like. Customers can even invite partners outside of their organization to collaborate at no additional charge. Alongside unlimited users, ProEst also provides customers with unlimited data storage, phone support, and video training with the standard annual subscription. Perhaps not surprisingly, ProEst estimating software can run a bit more expensive than competitive products.
Because ProEst is rated strongly on every metric we reviewed, we rate them as the Best Overall Estimating Software for Construction, and highly recommend them for contractors and subcontractors of any trade.
Clear Estimates (Best Estimating Software for Small Contractors & Residential)
Clear Estimates
Best Residential Estimating Software
Best for Small Contractors
Clear Estimates is an affordable, yet powerful, web-based estimating and proposal generation tool designed for residential contractors and remodelers. It was designed by experienced home remodelers, so it has a smooth user experience and workflow. It has one of the cleanest interfaces of any estimating tool, and it is accessible from any device with an internet connection.
Pros
Offers a more modern and clean user interface than is standard in the industry
More affordable pricing model than other remodeling estimating software
Cons
Does not have as many third-party integrations as other products
Some functionality, like search and filtering, could use improvement
While other estimating products span much of the project management process, Clear Estimates focuses primarily on creating and managing accurate estimates and professional proposals. But within the scope of building accurate construction estimates, its feature set is complete. It also integrates with Buildertrend, a leading project management tool, and Quickbooks, the most widely used accounting software, which makes it easy to link Clear Estimates to companies' existing workflows.
Clear Estimates offers Standard, Pro, and Franchise versions of its product. All versions of the product include unlimited estimates, access to a 15,000+ line item cost database, 160+ preloaded templates, and the ability to create payable invoices. Users can store unlimited customers and prospects in the built-in customer database. Customers get unlimited support, ongoing material- and price-database updates, and never have to sign a long-term contract.
The Standard version of Clear Estimates comes with all of the features mentioned above and costs only $79 per month. If buyers purchase an annual license, they save 20% over the monthly cost of the product, paying a net $59 per month. Additionally, Clear Estimates offers a free 30-day trial of their product, so anyone can test out the tools before they commit any money.
Clear Estimates Pro costs $119 per month and includes everything that the Standard version offers with access to key integrations with Buildertrend and almost any CRM using Zapier. This plan also allows the ability to add new users at a rate of $9 per month. As with the Standard version, buyers save 20% when purchasing annually.
Finally, the Franchise plan costs $249 per month (billed monthly) or $199 per month (billed annually). It includes everything offered with the Pro subscription plus custom branding and the ability for customers to host the software on their own websites. The Franchise subscription plan also includes custom feature development, as well as hands-on training for employees learning how to estimate construction jobs with Clear Estimates.
Clear Estimates is among the best estimating products on the market. It starts at a very reasonable cost, includes unlimited estimates, access to updated pricing data, and can be accessed readily on the job site from any device. For these reasons, we recommend Clear Estimates as the Best Estimating Software for Small Contractors.
Sage Estimating (Best for Large Enterprises)
Sage Estimating
Top Pick in Estimating Software
Best for Enterprise
Sage Estimating, formerly a part of the Sage Timberline suite, is an estimating tool designed for construction contractors and businesses of all sizes. Its core function is to help its users build accurate bids and project estimates using data from their takeoff and BIM files, but it does much more than that.
Pros
Sage offers an entire suite of construction apps that all integrate
Sage likely has the most extensive set of features on the market, making it an excellent choice for estimating commercial jobs
Cons
Not a cloud-based product; must be installed locally on a Windows machine
Its modular pricing model can lead to a more expensive all-in solution
Even the most limited version of Sage Estimating can do basic takeoff, sync with a price database, and generate detailed estimates and customized reports. The more advanced versions of the product include features like access to the RSMeans cost database, building estimates from 3D BIM models, and generating bill of materials (BOM) reports. While some users report that the interface is less intuitive than some other products on this list, that is in part because the software is so flexible and full of features.
Sage Estimating integrates with several third-party software tools, which could make it a great solution for companies who are already using a compatible product. For instance, eTakeoff and PlanSwift are two of the most popular products in digital takeoff and both integrate with Sage Estimating. It also integrates with 3D modeling software by Autodesk to improve the takeoff process. By mapping the 3D models to the 2D project plans easily using Sage, estimators can create detailed estimates incredibly quickly. And of course, Sage Estimating integrates seamlessly with Sage's other tools, including their popular project management tools (Sage 100 Contractor and Sage 300 Construction and Real Estate) and their construction accounting software.
Sage Estimating runs exclusively on Windows operating systems. It must be installed on a primary company server and accessed through company workstations that have the client software installed. Because of this requirement, we believe that Sage Estimating is best suited for larger companies, though it can also be suitable for small companies with a large budget, complex requirements, or plans to grow.
Because Sage Estimating is modular and can be customized to meet each company's needs, pricing isn't standardized. The total price will depend on the number of modules and features a company purchases, how many users or workstations need to access the tool, and whether or not training and support are needed.
Sage Estimating has been on the market for a long time (originally marketed as Sage Timberline Estimating), is flush with features, and is highly customizable. We recommend Sage as the Best Construction Estimating Software for Large Enterprises.
Procore Estimating Software (Runner-Up)
Procore
Known for its focus on construction project management software, Procore recently expanded its offerings after acquiring takeoff and estimating company Esticom. Paired with Procore's existing products, the company's new estimating tool is a welcome addition for contractors looking to keep all their work within the Procore ecosystem.
Pros
Integrates well with Procore's construction management software, making it a great fit for existing Procore customers
Includes takeoff and estimating capabilities
Procore offers excellent training and customer support
Cons
For non-Procore customers, there are more affordable standalone options
When it comes to construction software, there are few bigger names than Procore. While the company originally started with its project management software, Procore has since expanded to cover more aspects of the construction process—from preconstruction and project execution to financial management and analytics. For existing Procore customers, the ability to keep all their work within Procore's cloud-based platform, easily passing documents and data across different stages of the project, is a huge advantage. Procore's takeoff and estimating software offers all the standard features that users would expect, but where the product really stands out is in this tight integration.
Procore makes it easy to move from creating an estimate to launching a project. Considering the fact that this transition usually means one team takes over from another, Procore's integrated approach helps maintain and sync data across each stage of planning, execution, and analysis. Once the software provides an estimate and the user accepts it, the estimate automatically takes the form of an official project budget, encouraging the next step in planning. Drawing and estimate revisions that may become necessary along the way can be synced back with the original, and the project financials portion of the platform allows users to compare actual budgets with planned estimates quickly and efficiently. According to Procore's most recent customer survey, the company's estimating software reduced rework by 16% and reduced the amount of non-recoverable change orders by 52%.
New users can rely on Procore's excellent customer support services as they get used to the company's estimating software. A live 24-hour chat and phone service are available Monday through Thursday, with adjusted hours Friday through Sunday. The company offers a wide range of training resources to introduce new users to the intricacies of its products. These include initial guides to get started, live training webinars, and updated information on the latest software features. Videos hone in on specific platform functions, offering step-by-step approaches to managing your project online.
While Procore's ever-expanding list of features is one of its most lauded elements, the company's platform and estimating software can be difficult to navigate for people unfamiliar with Procore's products. Procore products are also not the most affordable on the market. The company aims to alleviate this by providing excellent training, alongside attractive pricing offers for existing customers. However, for these reasons, Procore's estimating software works best for existing Procore customers.
Overall, Procore's estimating software is highly recommended for builders and contractors looking to do all their work in the Procore ecosystem. The company's valuable resources, training materials, and extensive list of available features make Procore a runner-up pick for the best construction estimating software.
simPRO Estimating Software (Runner-Up)
simPRO

simPRO offers a diverse set of features for trade service, maintenance, and project contractors of any size. Whether for small residential contracting or large-scale commercial development, simPRO's online technology can scale to fit your organization. The Australia-based company was founded in 2002 and has a good reputation with its customers. A search of simPRO's reviews reveals mostly satisfied customers and top ratings from users of all business sizes and trades.
Pros
Offers a robust suite of field service management features, including estimating and invoicing
Recently introduced takeoff functionality
Cons
Estimating functionality lags behind more comprehensive, dedicated estimating solutions
Customers need to get a custom price quote and there is no free trial available
simPRO is an online tool that boasts a modern interface and a wide range of construction management features, including project management, field service management, accounting, scheduling, and more. They design tailored solutions for plumbing, HVAC, electrical, and other specialties. Their collection of estimating features is also top-notch, including a custom quote designer that auto-populates customer data, assembly pre-builds, and easy labor calculations.
SimPRO also allows contractors to keep a detailed database of their costs, which stores cost, sale price, and markup, allowing for extremely detailed estimating for each project. The platform includes supplier cost databases and allows the import of any material and supplier cost database that contractors work with. Another great feature is the ability to save common assemblies, which can easily be reused in future projects. SimPRO recently introduced new takeoff features but also supports integrations with Groundplan and PlanSwift takeoff software. To learn more about everything available through simPRO, the company offers free scheduled demos of their technology as well as helpful videos for anyone looking to learn more about their construction estimating solutions.
Current pricing information about simPRO is not currently available, so potential users will need to contact simPRO through their website to learn more. Because simPRO has many different modules and features available beyond just estimating, the price you pay will be tailored to your business's needs. simPRO does not offer a free trial period for its product.
simPRO's estimating technology is very strong, and they were a close contender for Best Overall on this list. We rated them as a runner-up in our list of the best construction estimating software.
ConEst (Best Electrical Estimating Software)
ConEst
Best Electrical Estimating Software
ConEst is far and away the most popular estimating software for electrical contractors. Founded in 1989, they are also one of the most experienced estimating software companies in the market. The company is a 10 out of 10 when it comes to customer service and sports a solid reputation with its customers, which is why the Better Business Bureau gives them an A+ rating.
Pros
Its comprehensive suite of electrical takeoff and estimating features makes ConEst the best electrical estimating software product on the market
Unlike most other companies, ConEst offers both cloud and desktop solutions
Cons
Lacks transparent pricing and does not offer a free trial
Charges an additional fee for installation, training, and support
ConEst's product offering spans the entire range of electrical contractor needs, including electrical takeoff, estimating, bidding, and project management. The company offers a number of different products: SureCount for takeoff; CE Cloud and Intellibid for estimating and bidding; and ConEst Electrical Formulas to extend their estimating capabilities of IntelliBid.
ConEst's software engineers are constantly making improvements to the software, which shows in their slick interface, and depth of features. ConEst offers CE Cloud for those who want a cloud-based estimating solution, while IntelliBid is available for installation on Windows machines with a client/server configuration or as desktop-only. However, ConEst recommends a database server be installed for centralized storage of data. This, of course, should depend on the number of users needing to share information and how the organization manages its data pipeline.
ConEst's takeoff solution, SureCount, has many capabilities, including auto-counting of symbols and drawing comparisons. Any takeoffs done within SureCount are also automatically passed to IntelliBid, so users never have to re-enter data.
IntelliBid includes many features to improve the estimating and bidding processes, including a massive database of over 135,000 electrical items, more than 500,000 pre-built assemblies, calculators, formulas, and easy estimate export. Design Build, an extension for IntelliBid, helps electrical contractors by adding electrical formulas to calculate lighting requirements, load limits, and voltage drops. What's more, they also offer templates for bid proposals and document management tools for managing multiple bids. This video highlights the range of features within IntelliBid:
ConEst's pricing depends on the number of users of the software. They also charge startup costs for installation and training. They don't offer a free trial, but prospective buyers can schedule product demos with ConEst representatives.
ConEst is a strong product with some excellent tools for electrical contractors, which is why we rated it as the Best Construction Estimating Software for Electrical Contractors.
Buildertrend Estimating Software (Most Popular Estimating & Bidding Software)
Buildertrend
Most Popular Estimating & Bidding Software
Buildertrend was founded in 2007 but is already one of the most popular construction management platforms on the market with more than 1 million users. Their software is designed for homebuilders, remodelers, commercial developers, and specialty contractors of any size. One of the reasons for Buildertrend's enormous popularity is its outstanding customer service.
Pros
Offers a full suite of products covering both preconstruction and project management
Outstanding customer service sets Buildertrend apart from competitors
Month-to-month pricing with a 30-day money-back guarantee
Cons
Offers a more limited set of estimating-specific features than certain dedicated estimating software products
Quickbooks integration and tax calculations could use improvement
Buildertrend's impressive suite of products covers bidding, estimating, project management, field service, and more. While this review focuses primarily on their estimating features, buyers should take note of the extensive collection of features that Buildertrend offers because they may also be a good fit for other construction software needs.
Due to the way Buildertrend is priced, we usually only recommend Buildertrend for customers looking for both preconstruction and construction management software. This is because it's only Buildertrend's top two subscription tiers—Advanced ($699 per month) and Complete ($999 per month) that offer takeoff, estimating, and bid management, in addition to all of its other construction project management tools. With Buildertrend, customers cannot simply purchase a standalone estimating solution. However, for contractors looking for a complete construction software solution, Buildertrend is an excellent choice.
Buildertrend is a cloud-based solution, so it is accessible from any device with a web browser, and all of its subscription tiers come with unlimited projects, unlimited users, and a range of integrations. The online interface is very clean and easy to use. It has a modern design with intuitive controls, and we rank it among the best of the estimating software we reviewed.
Buildertrend's construction estimating software program includes all of the standard features one would expect, including a regularly-updated cost database, standard templates, and pre-built assemblies. However, where Buildertrend stands out is in integrating its estimating offering with the rest of the Buildertrend platform. Within the platform, users can begin with a takeoff, generate an estimate, draft and send out proposals to clients, manage the project, and ultimately use the estimates to generate final invoices. With other estimating solutions, the above process would involve working with multiple software vendors instead of just one.
Lastly, Buildertrend makes it easy to try their product with no commitment. They offer free product demos that you can schedule with a live representative, and they also have a 30-day money-back guarantee for new customers testing out the product. Furthermore, their license is month-to-month, so users can cancel anytime if the software isn't working out. Buildertrend's product is compelling, and it shows because they are The Most Popular Construction Estimating and Construction Bidding Software.
Buildxact (Best User Interface)
Buildxact
Buildxact is an impressive software product devoted to supporting the construction management needs of small contractors and is one of our top choices for estimating software. Buildxact is a great choice for residential builders, remodelers, and contractors.
Pros
Excellent user interface
Includes takeoff, project management, and accounting software features
Offers a free 14-day trial of the product
Cons
The software is not as flexible or customizable as some other estimating products on the market
Lacks many of the third-party integrations seen with other products
Buildxact boasts that its estimating features can help users create accurate estimates five times faster than without the software. With convenient tools like pre-built templates and price list imports, along with intuitive, built-in takeoff functionality, the estimating process with Buildxact is streamlined and efficient. In addition to estimates, Buildxact includes features for takeoff, project management and scheduling, and construction accounting, which makes it a well-rounded product capable of addressing several key construction management functions.
One of Buildxact's best attributes compared to the competition is its sharp user interface. Reviewers consistently remark on how easy it is to learn and use the product. With a clean, intuitive design, figuring out the core functionality is a snap, allowing users to quickly begin producing estimates.
Buildxact offers three tiers for pricing: Entry, Pro, and Teams. The Entry plan includes only some core estimating tools and costs $149 per month for a single user plus $59 for each additional. Pro comes in at $249 per month for up to two users plus $69 per month for additional users. In addition to what Entry provides, it includes project management and accounting features/integrations. Teams is designed for larger businesses, costing $399 per month for up to four users plus $79 per month beyond that. It comes with all of the features included with Pro plus additional controls on user access. Buildxact offers a 14-day free trial in addition to a 30-minute online demo with the Buildxact team.
Buildxact is a cloud-based system, which means it is accessible on PC, Mac, and any mobile device with a web browser.
Buildxact is one of our top overall recommendations, especially for smaller contractors, but due to its strong design and ease of use, we give it the nod for Best User Interface.
SmartBid Software (Best Bid Management Software for General Contractors)
SmartBid
Best Bid Management Software for General Contractors
SmartBid is one of the most popular online contractor bid management tools on the market. It was founded in 2006 and acquired by ConstructConnect in 2018. SmartBid's focus is helping general contractors maintain their subcontractor database and manage subcontractor bid submissions for upcoming projects. Reviews and testimonials around the web emphasize SmartBid's ease of use.
Pros
Excellent organization and communication features for subcontractors
The software interface is intuitive and relatively easy to learn
Cons
Does not offer takeoff or estimating features; functionality is limited to its narrow purpose
SmartBid does not cover the takeoff or estimating process, but rather is a robust bid management tool designed specifically for general contractors. Some of its many features include the ability to send bid requests to subcontractors, maintain a database of subcontractors, share project documents, compare subcontractor bids, and track subcontractor compliance. Their platform includes a portal through which subcontractors can log in to view important documents and share information with the general contractor. SmartBid customers pay an annual licensing fee. The price of the tool depends specifically on the number of users and not the number of subcontractors who are granted access.
SmartBid integrates with STACK for takeoff and estimating. For companies who already use a different takeoff or estimating tool but want to take advantage of SmartBid's bid management features, they have a team of engineers who can help integrate your estimating and takeoff dataflow into SmartBid. SmartBid also integrates with other popular tools used by general contractors, including Procore for project management, AutoDesk Construction Cloud, Dropbox and Citrix ShareFile for online file storage, and Smart Insight for finding contractors and suppliers, to name a few. If you're interested in using SmartBid, we recommend checking out their complete list of integration partners.
SmartBid is certainly a worthwhile investment for contractors in need of subcontractor and bid management. We rated them as the Best Construction Bid Management Software for General Contractors.
---
Methodology: How We Found the Best Estimating Software for Construction
To find the best estimating software for construction, we evaluated dozens of the most popular products based on accessibility, product design, estimating features, integrations, customer reviews, support, and lastly, pricing.
To start, we examined each product's deployment model and awarded more points to those that offered cloud-based installations for their flexibility and accessibility. Next, we scrutinized the features and overall product design, ensuring that each software had sufficient cost estimating features to meet the needs of most construction businesses, including regularly-updated cost databases. We gave higher scores to products that had more extensive features (such as takeoff and bidding features), more integration partners (such as with popular takeoff, accounting, and construction management software), and a user-friendly interface.
After narrowing down our list further, we combed through user reviews from third-party websites, looking specifically at feedback on both the product itself and the level of customer service received. When possible, we also considered pricing information, giving preference to companies that offer affordable and transparent subscription options.
Continue reading for more details about each factor that we considered when comparing construction estimating software.
Accessibility
When choosing construction estimating software, it's worth thinking about the installation and setup process, as well as how you'll access the tool every time you use it. Some products require an onsite installation with a company representative, while others require nothing more than a simple online signup. We prefer products with an easy setup process, but it is also a one-time hassle, so unless getting set up very quickly is important for your business, this shouldn't carry too much weight in the decision. Ongoing product accessibility, on the other hand, is something that users should factor in heavily. We prefer products that are accessible online, or at least available on any platform—Mac or Windows. Online estimating software products have the benefit of being accessible from any device, and they usually offer stronger collaboration capabilities as well.
Product Design & User Experience
Since you'll use the estimating tool often, if not every day, it's important to make sure that the interface suits you. Luckily, most companies offer free trials or, at least, product demos, to prospective users. Make sure you're comfortable with the workflow that the software uses and that the controls aren't too outdated. Even if you're "old-fashioned," an outdated interface isn't a very good sign for an estimating software company. For these reasons, we assigned higher scores to products with clean and modern interfaces, and we include product screenshots and videos alongside our reviews for your reference.
Features & Integrations
When a company is in the market for a new estimating solution, they likely have a few specific needs, and maybe even some particular product features in mind. Several essential features are found in most estimating software solutions, including pre-built templates, custom assemblies, regularly-updated pricing databases, and predefined formulas. As mentioned earlier, we only included products in our review that have industry-leading estimating capabilities. That said, every construction business operates differently and there really is no good substitute for trying the software out yourself and making sure it can appropriately handle the nuances of your business.
Outside of their specific estimating features, an important factor that differentiates estimating software is how they cover other aspects of the preconstruction process, either through their own integrated products or third-party integrations. For construction businesses in need of an all-in-one solution, companies like Procore, Buildertrend, and Sage are excellent choices. For companies strictly looking for takeoff, estimating, and bidding features, companies like STACK, ProEst, and ClearEstimates will be better options.
Customer Reviews & Customer Service
Gaining insights from existing customers' reviews is a crucial aspect of deciding whether to implement a new estimating software product. By leveraging the experiences of other users, you can determine how well the estimating features align with your requirements and assess its ease of use.
When examining reviews, customer service should also be a particular focus. Interactions between you and the software providers are almost inevitable during the business relationship. Even with the most reliable software companies, situations can arise that require customer support. At times like these, it's essential to have a software provider with a strong customer service team that can turn potential hassles into non-issues.
By considering customer satisfaction with both the product and its support team, you can make an informed decision when selecting your next estimating tool.
Pricing
Pricing is a sticking point for many construction professionals when they compare software. Usually, if the software does as advertised, it will save the business money by making the estimating process more accurate and efficient, even if it seems expensive. Still, software needs to be affordable, and part of making that a reality is choosing a product that fits your needs.
When comparing estimating software, you will come across a range of pricing models. Some companies bill once for a single software download, while other companies offer multiple standard subscription tiers that can be billed monthly or annually. Another option, which is usually the least transparent, is to only offer custom pricing based on the specific features or modules needed. There are also software companies that take a hybrid approach—offering standard subscriptions with à la carte options, such as more users, more projects, etc.
Unless you are a large enterprise customer, we suggest looking towards companies that offer transparent pricing models, taking advantage of free trials, and making sure to calculate a true "all-in price" for the product. For example, estimating software that looks cheap at first may come out to be more expensive after you add in all of the features and the correct number of users that your business will need. On the other hand, estimating software that allows for an unlimited number of users and full feature access within its standard subscription tiers could be the most cost-effective option.
---
Frequently Asked Questions
What does construction estimating software do?
Construction estimating software helps streamline and improve the process of creating cost, material, and labor estimates for construction projects. Estimating software can be cloud-based or desktop-based and ranges in scope from simple spreadsheet templates to advanced collaborative software with complex features.

Depending on the software chosen, contractors can benefit from industry-specific tools tailored to their particular trade. For instance, some estimating software is designed with specific subcontractor trades in mind—such as electrical or HVAC contractors—with capabilities that cater to their specific needs. Alternatively, some products may be designed for general contractors or with no specific trade in mind, providing a broader set of features.
What is electrical estimating software?
Electrical estimating software is a specialized type of construction estimating software that caters to the specific needs of electrical contractors and electricians. The software's advanced features enable electricians to accurately estimate the costs and labor requirements of electrical projects by calculating lengths for conduits, wiring, and cables, as well as the number of switches, junction boxes, and receptacles needed.

In addition to material takeoff and labor estimating tools, electrical estimating software incorporates formulas that calculate important electrical parameters, such as voltage drops, electrical loads, and fault currents. Some electrical estimating software programs even include tools that monitor project plans to ensure compliance with national standards and regulations, thereby helping contractors avoid costly mistakes and delays.
What is the best estimating software for Mac and iPad users?
Because some of the popular construction estimating software companies only offer a Windows version, Mac users should make sure to look for estimating software that is either cloud-based or specifically offered in a Mac version. The following estimating products are available online or are Mac-compatible: ProEst, STACK, Clear Estimates, Procore, simPRO, ConEst, Buildertrend, and Buildxact.
What estimating software uses RSMeans data?
The RSMeans database is a comprehensive construction cost database that includes location-specific information on labor, material, equipment, and other construction-related costs. Its regional cost adjustment factors are critical for creating accurate construction cost estimates in a specific location. RSMeans is often integrated into a variety of construction estimating software programs, including Sage, ProEst, and Clear Estimates.
---
References
By clicking on these links, you may be taken to one of our insurance partners. The specific company listed here may or may not be included in our partner's network at this time.