Commercial auto insurance is a form of car insurance that protects vehicles used for business purposes. If you frequently use your personal vehicle for business or if your business owns one or more commercial vehicles, then you should have commercial auto insurance.
In this guide, we identify the best commercial auto insurance companies for different types of businesses, including small businesses and contractors. We begin with reviews of the top commercial vehicle insurers, followed by our methodology for selecting and rating each carrier. Lastly, we answer common questions about coverage options, insurance requirements, obtaining quotes, finding cheap insurance, and more.
Best Commercial Auto Insurance
We recommend Progressive as the best commercial auto company overall
Its usage-based insurance program can reduce costs and improve safety
Its policies are highly customizable to fit a range of needs
NEXT is the top commercial auto insurance for small business
Provides the cheapest policies for small businesses with low headcount
Has the best online shopping experience (with instant quotes) of any insurer
We recommend biBERK for high-risk drivers in need of cheaper policies
Its online model results in lower costs for customers
biBERK policies are backed by Berkshire Hathaway Group
---
Commercial Auto Insurance Ratings & Reviews
To determine the best commercial auto insurance companies, our research team reviewed all of the top carriers based on the following factors: (1) policy and coverage options; (2) customer satisfaction and claims support; (3) financial strength; and (4) pricing. See our Rating Methodology section for more details.
Progressive Commercial Auto (Best Overall)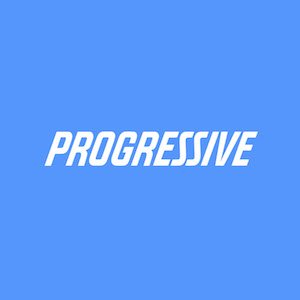 Progressive
Progressive is our top recommendation for commercial auto insurance overall and is also one of our top-rated commercial truck insurance companies. Founded in 1937, Progressive has ascended to a commanding position as the largest commercial auto insurer by premiums written. They assist with claims by completing part of the process for their customers, offer a number of unique customer service options, and have several discounts available across many of their policy options.
Pros
Progressive's usage-based insurance program can reduce costs and improve safety
Offers one of the most extensive sets of coverage options of any insurer on the market
Cons
Scored slightly worse than competing insurers in a recent customer satisfaction survey conducted during COVID
Progressive's commercial auto policy options include standard coverages for liability, physical vehicle damage, personal injury, medical payments, and uninsured or underinsured motorists for a wide variety of company vehicles. But befitting its place as the market leader, Progressive also offers more specialized coverages including hired and non-owned auto and rental reimbursements, along with a strong collection of coverages more specific to trucks.
In terms of cost, Progressive is most noteworthy for its voluntary pay-as-you-drive insurance program Snapshot ProView, its usage-based insurance program that offers discounts for safe driving behavior along with tools for fleet management. Progressive also offers several discount opportunities, including savings for businesses that have been in operation for at least three years, pay their premiums in full rather than monthly, or package auto coverage with other commercial policies from Progressive. To get a sense of exactly how much you might pay, Progressive makes it easy to start a commercial auto insurance quote online.
Progressive was recently tagged with an A+ financial strength rating by AM Best. Moody's and S&P rated them at Aa and AA respectively, all indicating Progressive is financially strong. The Better Business Bureau gives Progressive an A+, but one downside of Progressive is that by other measures of customer satisfaction, they lag slightly behind their competitors. In J.D. Power's 2022 Insurance Shopping Study, Progressive received an 859 out of 1,000, coming in below the segment average of 863 and trailing several other competitors among large insurers.
Shoppers should interpret this score with caution though, as auto insurance customers have truly been flocking to Progressive in recent years. Between 2010 and 2021, Progressive grew its market share for commercial auto insurance by an astonishing 10 percentage points—from 6.2% in 2010 to 16.2% in 2021. The chart below shows the growth in Progressive's commercial auto insurance market share over time.
Not only is Progressive a large insurance carrier with an abundance of coverage options and unique benefits, but it is also well-equipped to fulfill nearly any insurance needs. Because of Progressive's extensive coverage options, quality discount opportunities, and superb financial strength, Progressive should be a top choice for anyone in the market for commercial vehicle insurance.
NEXT Commercial Auto (Best for Small Business)
NEXT Insurance
NEXT Insurance is a newer option in the commercial auto insurance market. NEXT was founded in 2015 with the goal of better serving small business insurance customers with a simplified shopping experience and tailored affordable policies. In just a few years, the company has already earned the business of more than 300,000 small business customers across its various products.
Pros
Streamlined online shopping experience and easy policy management
Tailored policies and cheap pricing for businesses with few employees
Cons
Limits on the type and number of vehicles/drivers insured may not be well-suited to larger businesses
NEXT hooks prospective customers with a simple online shopping experience—something many leading insurers do not provide. Customers can input basic details about their business and coverage needs and receive a quote within a few minutes on NEXT's website. Using AI and other sophisticated technology, NEXT is able to design customized policies that provide the right types and amounts of commercial auto coverage for each customer. This approach also helps keep premiums reasonable, with NEXT claiming that their policies can cost up to 25% less than those offered by competing insurers.
NEXT's commercial auto insurance policies include standard coverages for medical expenses, property damage, underinsured motorists, collisions, rental reimbursement, and towing. Any vehicle used for business purposes can be insured with a NEXT policy, even if the vehicle is also used for personal travel. NEXT will cover up to 10 vehicles and 15 drivers under its commercial auto policies (four vehicles and eight drivers in California). NEXT also limits coverage for larger or higher-end vehicles. While these options should work for most small businesses, larger companies or those with more specialized vehicles or equipment may not be well-suited to coverage from NEXT.
NEXT's innovative use of technology also helps improve customer service and claims management for policyholders. An online portal allows users to update policy or payment information, add insureds, and manage claims. Certificates of insurance can also be accessed and shared online at no additional cost to policyholders. And when policyholders do need to file a claim, NEXT promises to investigate and make a decision within 48 hours.
While NEXT Insurance is still fairly new to the commercial auto insurance market, it is already delivering strong marks for financial strength and reputation. AM Best has assigned NEXT an A- (Excellent) rating, and the company is one of the best-resourced insurance startups, thanks in part to significant financial backing from insurance giant Munich Re. NEXT is Better Business Bureau-accredited and currently carries an A rating from the BBB.
With its dedication to improving the shopping and policy management experience for policyholders, NEXT has quickly made a strong impression in the commercial auto insurance industry. NEXT's streamlined, all-online capabilities make it easy to buy and update a policy, and the company's use of technology to tailor policies makes it an industry innovator. For these reasons and its focus on businesses with fewer employees or self-employed individuals, NEXT Insurance is our pick as offering the Best Commercial Auto Insurance for Small Business.
biBERK (Best for High-Risk Drivers)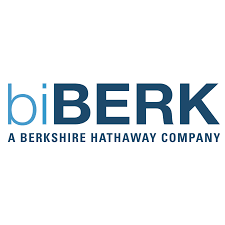 biBERK
Best for High-Risk Drivers
biBERK is an online insurance company that is part of the Berkshire Hathaway Insurance Group. The company was founded in 2015 and offers a variety of insurance products for commercial customers, including business auto insurance.
Pros
biBERK's online model results in lower costs for customers
Its policies are backed by Berkshire Hathaway Group (A++ financial strength)
Cons
Doesn't provide coverage for hired and non-owned vehicles
The online model isn't ideal for businesses with more complex needs
For commercial vehicles, biBERK offers all the standard coverage options, including bodily injury, property damage, medical payments, uninsured motorist, collision, and comprehensive. However, businesses seeking coverage for rented, borrowed, or employee-owned vehicles should note that biBERK only offers hired and non-owned vehicle coverage through its general liability or business owners policies, which could be a potential drawback. In such cases, businesses may need to consider obtaining additional coverage from a different biBERK policy.
Despite this, one of the key advantages of biBERK over its competitors is its online business model. With a primarily online presence, prospective customers can quickly obtain a quote and purchase a policy without the need to communicate with an agent. Additionally, existing customers have access to online tools that enable them to manage their accounts and file claims through the biBERK website or mobile app.
This direct-to-consumer approach not only provides a convenient experience but also allows biBERK to reduce costs by eliminating the middleman. As a result, biBERK can offer some of the cheapest policies in the industry, estimating savings of up to 20% compared to other insurance carriers.
Despite offering less expensive policies, biBERK maintains a high level of customer satisfaction. The company proudly holds an A+ rating from the BBB and has earned a customer review rating of more than 4 out of 5, a rarity in the insurance industry. Additionally, biBERK's primary commercial auto insurance underwriter, National Liability & Fire Insurance Company, receives about 50% fewer complaints than expected for its size. biBERK's parent company, Berkshire Hathaway Group, provides further financial security, with all of its major subsidiaries receiving an A++ rating from AM Best.
Overall, biBERK's commitment to quality customer service, as demonstrated by its high satisfaction ratings and low level of complaints, coupled with the financial strength of its parent company, sets it apart as an excellent option for almost any small business customer. But because its online model allows it to deliver policies at far cheaper prices than other carriers, we recommend biBERK as having the Best Commercial Auto Insurance for High-Risk Drivers.
Farmers Commercial Auto (Best for Contractors)
Farmers
Farmers Insurance Group was founded in downtown Los Angeles in 1928 and is currently one of the top 10 largest insurance companies in the United States. Initially providing coverage to rural farmers in California, it has grown and developed to serve as one of the most diverse and accommodating insurance companies in the nation.
Pros
Offers a broader range of coverage options specifically tailored to contractors, like tools and equipment coverage
Cons
Slightly lower financial strength ratings than some other large insurers
Farmers provides several flexible commercial car insurance policies that can be adjusted based on your business's needs while covering common components like liability, personal injury, non-owned auto, uninsured and underinsured motorist, and more. Farmers is also dedicated to helping you identify other forms of coverage that your business might need and developing a comprehensive package of commercial insurance coverage to protect you from a variety of risks.
In addition to providing many of the typical coverages for commercial auto, Farmers excels in specialized coverages specific to contractors. For instance, Farmers offers coverage not only for contractors' vehicles but also for the expensive tools that they transport with them. Another example is coverage for subcontractors when an indemnity agreement includes requirements for primary and noncontributory coverage. Farmers' ability to address these situations with custom policy options illustrates the extent of expertise they have in the area of commercial auto insurance for contractors.
In addition to being large, well-established, and diverse, Farmers has good to excellent financial strength ratings. The company was recently issued A, A3, and A financial strength ratings by AM Best, Moody's, and S&P, respectively.
In J.D. Power's 2022 U.S. Insurance Shopping Study, Farmers scored 862 out of 1,000, just below the segment average of 863. This rating makes Farmers competitive with many of the other leading large companies in the commercial auto insurance market when it comes to customer satisfaction. Additionally, Farmers has been accredited with the Better Business Bureau since 1951 and currently holds an A rating.
To find out how much a Farmers commercial auto policy will cost, you can call or start a quote online. You will be connected with a local Farmers agent who can tell you more about your policy options and potential discounts.
In summary, Farmers rates well with us and is our pick for the Best Commercial Car Insurance for Contractors.
Geico Commercial Auto (Best for Rideshare)
Geico
Geico is our top recommendation for livery insurance. Livery insurance—insurance for vehicles used by businesses that generate revenue by transporting people—is a subset of commercial auto insurance that functions a little differently depending on who provides the coverage. It is crucial to have for those who plan to transport people for hire. After our research, we feel that Geico is the best choice for livery insurance based on our criteria.
Pros
Geico's commercial auto policy for rideshare drivers is among the best in the industry
Geico received the best financial strength and customer satisfaction ratings of any company in this guide
Cons
Geico covers a more limited set of vehicle types than other insurers, which could be an issue depending on your needs
Rideshare drivers for companies like Uber or Lyft may have coverage gaps if they just carry typical auto insurance. Rideshare companies offer only some liability coverage for their drivers and don't cover the driver's vehicle damage. Most personal auto policies may not cover damage or injuries that occur while driving for fares either. In fact, your personal auto insurance carrier may cancel your policy due to your ridesharing activities. Livery also encompasses taxis and limousines.
Geico is one of the top carriers for rideshare insurance. They now offer a hybrid rideshare policy for people who plan to transport people for hire. The policy replaces your personal auto insurance coverage and covers you whether you're on the clock or not. It covers you (the driver), the passengers, and property damage to your vehicle (if you have collision coverage and comprehensive insurance). It is limited to the vehicle you drive for ridesharing purposes only, and per usual, the price is determined on a case-by-case basis. The biggest benefit is that Geico's insurance covers you during every phase of ridesharing, whether you're waiting on a passenger, driving to pick them up, or driving them to their destination.
In addition to its specialized coverage with rideshares, Geico offers many other benefits as a commercial auto insurance provider. Its other commercial auto policies cover liability, driver injury, injury to others, property damage, and other key coverages for commercial vehicles. Geico makes it easy to start a quote online, and they offer excellent discounts for new customers and customers who bundle different policies.
Geico started out providing auto insurance to government employees in 1936. It is now among the top five largest auto insurers in the United States. Geico's financial strength ratings are excellent as well, with some of the highest ratings in the industry: AM Best rates them at an A++ level, their highest possible score, along with an Aa1 from Moody's and an AA+ from S&P, which are each the second-highest rating on those respective scales. In terms of customer satisfaction and company reputation, they currently carry an A+ rating from the BBB, and the J.D. Power 2022 U.S. Insurance Shopping Study gave Geico an 853 out of 1,000.
Geico is a solid choice for commercial auto insurance coverage, rating well in our analysis across all key factors. But one of Geico's unique benefits is in its hybrid coverage for rideshare and livery drivers, and for that reason, we rate Geico as the Best Business Auto Insurance for Rideshare & Livery Service.
Nationwide Commercial Auto (Runner-Up)
Nationwide
Nationwide is our runner-up recommendation for commercial vehicle insurance. Founded in 1926, Nationwide is now one of the largest insurers in the market and is a particular leader in the category of commercial auto. Nationwide scores very well in all of our categories, and there's little they can't do.
Pros
Excellent reputation and financial strength
Nationwide stands out for its Vantage 360 program, which allows businesses to monitor their drivers' activities in real-time
Cons
Vantage 360 is not yet available in all states
Nationwide's commercial auto policy covers all the bases. It includes coverage for physical damage, liability, medical payments, collision and comprehensive insurance, and uninsured motorist insurance. They offer a variety of add-on options as well, including roadside assistance, coverage for rental reimbursement, physical damage on hired auto, and many others.
Nationwide's rating in J.D. Power's 2022 U.S. Insurance Shopping Study lags behind other large insurers, with an overall customer satisfaction score of 858 out of 1,000, but by other measures, Nationwide is a reliable and trustworthy carrier. The Better Business Bureau awards Nationwide an A+ rating, and further, Nationwide has been accredited with the BBB since 1955—meaning that they meet the BBB's highest standards for fair, transparent, and ethical business. In terms of financial strength, Nationwide has excellent ratings from the major credit agencies: an A+ rating from AM Best, an A1 from Moody's, and an A+ from S&P.
To obtain a quote from Nationwide for commercial auto coverage, potential customers can initiate a quote online or by calling. One of Nationwide's most significant discounts comes from its Vantage 360 Fleet program, a voluntary program that uses real-time data from your vehicles to monitor drivers' activity. If you enroll in Vantage 360 Fleet, you can receive a 10% discount on your business auto insurance policy. Note that Vantage 360 Fleet is not offered in every state, so you should check to see whether your business is eligible to enroll.
Nationwide's commercial vehicle insurance policies offer quality coverage, strong financial ratings, and the potential for significant discounts, all of which make it easy for us to recommend Nationwide's commercial vehicle insurance policies.
The Best Commercial Auto Insurance for Small Business
Small businesses that rely on vehicles for their operations are required to purchase commercial auto coverage. However, when comparing insurance providers, small businesses may prioritize different factors regarding coverage and the insurance company offering it.
Saving money is often a crucial consideration for small companies due to cash flow constraints. Therefore, finding a commercial auto insurance company that offers low premiums is vital. Fortunately, many commercial auto insurance companies provide pricing flexibility. Small businesses seeking a lower monthly premium from any insurer can request a policy with a higher deductible and lower coverage limits. By decreasing total coverage and increasing the amount the business is responsible for before insurance coverage begins, businesses can significantly reduce their monthly premiums.
However, reducing coverage and increasing deductibles means that businesses assume more responsibility when accidents or covered incidents occur. This strategy to reduce costs should be accompanied by implementing safety and security best practices within the organization to minimize the likelihood of incidents.
Small businesses must also determine whether any of their employees' personal vehicles require coverage. In the absence of a company-owned fleet of vehicles, small businesses may depend on their employees to provide transportation. If employees use their personal vehicles for business operations, the business must purchase hired and non-owned auto coverage, which protects the business from damages to vehicles that it does not own.
Moreover, small businesses can benefit from purchasing most, if not all, of their business insurance coverage from a single insurance company. This approach simplifies billing and often results in discounts for bundling commercial auto with other insurance policies, such as workers' compensation and general liability.
Considering the costs and coverage required by small businesses, some commercial auto insurance companies are a better fit than others. With these factors and the available discounts for small businesses in mind, Construction Coverage has ranked these providers as the Best Commercial Auto Insurance Companies for Small Businesses:
NEXT
Progressive
Farmers
---
Methodology: How We Found the Best Commercial Vehicle Insurance Companies
To find the best commercial vehicle insurance companies, we began with a list of the most popular commercial insurers, including well-established carriers like Progressive and Nationwide, as well as newer companies like NEXT and THREE. From there, we filtered out companies that either don't offer or don't focus on insuring commercial vehicles. Among the remaining carriers, we carefully reviewed each company's commercial auto coverage options, customer satisfaction, financial strength, and pricing. Continue reading for more information on each factor.
Policy & Coverage Options
When purchasing commercial auto insurance for your business, it is crucial to consider the coverage options offered by the insurer. While most insurance companies can provide general coverage for business operations, not all policies will meet your specific needs. Therefore, it is essential to comprehend the limits of each policy and identify the one that is most suitable for your business. Fortunately, several strategies exist for evaluating the coverage options of a carrier without going through the tedious process of obtaining a detailed quote.
First, we read through all of the available information that each company provides on its commercial auto policies, including the policy itself when available. We assigned more points to companies that offer a wide range of policy limits, as well as those that offer a large and helpful selection of policy extensions, such as roadside assistance, towing, and rental reimbursement among others. We also factored in whether the company has a strong offering across other common commercial policies, like workers' compensation insurance or business owners' policies, since securing multiple policies from one insurer is usually more convenient and more affordable.
Next, we considered what real customers had to say about each company's policies. We did this by aggregating user reviews across third-party websites. We also looked at J.D. Power's commercial insurance studies that analyze policy offerings. The most points were awarded to carriers whose customers are highly satisfied with the specific policies and coverage options they receive.
Customer Satisfaction & Claims Support
In addition to the company's ability to provide coverage tailored to your specific requirements, customer satisfaction should be a top priority. Customer satisfaction ratings demonstrate how customers perceive their interaction with their insurer across different aspects of their experience. At the very least, your insurance provider should have a user-friendly website for managing your policy and filing claims, as well as knowledgeable and responsive customer service representatives available over the phone. It's crucial to consider the manner in which the company communicates with you and how they engage with you throughout your association with them.
The first data source we used to evaluate customer satisfaction is the National Association of Insurance Commissioners (NAIC) Complaint Index Report. The NAIC complaint index shows how many complaints each insurance company receives from its customers relative to the company's size. So while a larger company will receive more complaints overall, its complaint index is normalized so that it can be compared to that of smaller insurance companies.
Outside of the NAIC, there are a few other third-party companies that evaluate insurers' reputations with their customers. The Better Business Bureau (BBB) and J.D. Power are two of the most well-known and trustworthy sources for this information.
We only reviewed companies that, over the years, have earned strong scores in customer service from these organizations. We assigned more points to companies with fewer complaints and positive reviews from J.D. Power and the BBB.
Financial Strength
When assessing insurance providers, the financial strength of the underwriting company carries significant weight. It's difficult to fathom a scenario where your insurer is unable to fulfill its obligations to you in the event of a covered loss. However, this can happen. Furthermore, a company's financial stability reflects more than just its potential; it also reveals its track record.
Several financial rating agencies evaluate insurance companies based on their financial condition, operating performance, and ability to honor claims. To ensure a comprehensive analysis of each carrier, we incorporate ratings from the following agencies into our assessment:
AM Best – Founded in 1899, AM Best is a Nationally Recognized Statistical Rating Organization (NRSRO) in the United States. It focuses solely on rating companies in the insurance industry.
Moody's Investor Service – Also an NRSRO, Moody's was founded in 1909 and is a bond credit rating business. Moody's Investor Service is a branch of the larger Moody's Corporation.
S&P Global – S&P is a financial services company, and another NRSRO, that provides issuer credit ratings across the financial services industry.
Each financial rating agency provides straightforward ratings that offer customers a glimpse into a company's financial health. All the best commercial car insurance companies that we recommend have received high scores from each agency (where ratings are available).
Pricing & Quotes
Pricing can be difficult to evaluate when comparing commercial auto insurance carriers. Most of the time, insurers won't (or simply can't) provide enough insight into pricing until they get information from you. This means that customers usually need to obtain a quote before they can be certain of what they will pay. In many cases, though, getting a quote can be a time-consuming process that requires a great deal of disclosure and documentation.
In creating our commercial auto insurance rankings, we assigned more points to companies that offer the ability for customers to obtain quotes directly online, without having to contact an agent directly. This can be a huge benefit for time-constrained business owners that want to quickly determine whether a policy is affordable or not.
In addition to whether or not a company offers online quotes, we researched how satisfied its customers are with the value received from its policies. We do this by combing through customer reviews on third-party websites. We also factor in J.D. Power's pricing satisfaction rating from their annual commercial insurance studies.
---
Commercial Auto Insurance Basics
The following sections will cover the basics of commercial auto insurance, including how it works, requirements, coverage options, cost, and more. For contractors wanting to learn more about other forms of commercial insurance policies, make sure to check out our complete guide to the different types of construction insurance.
What Is Commercial Auto Insurance?
Commercial auto insurance is coverage that helps businesses that own and operate motor vehicles cover the cost of property damages, vehicle repairs, medical expenses, and legal liabilities after a covered incident.
Commercial auto insurance is sometimes called business auto insurance or commercial vehicle insurance, but all of these terms refer to the same type of coverage—car insurance for business vehicles.
The coverage provided by commercial auto insurance is similar to the coverage provided by personal auto insurance policies, except it is specifically for vehicles being operated for business purposes. Specific policies exist for the many types of commercial vehicles, including trucks, cement mixers, and many types of trailers.
How Does Commercial Auto Insurance Work?
A business owner can purchase commercial vehicle coverage for a single vehicle or an entire fleet. Before purchasing a policy, the business must define what coverage it needs and to what extent. He or she will work with a representative from the insurance company to determine the following elements of the policy:
Coverage – the types of incidents, damages, and expenses that will be covered
Policy limit – the maximum amount of money that the insurer can be required to pay on the policy
Deductible – the out-of-pocket amount that the company must pay toward a claim before coverage becomes available
Monthly premium – the monthly cost of retaining the policy
Businesses should look for balanced policies that combine adequate coverage and policy limits with reasonable deductibles and monthly premiums.
Once a business purchases a commercial auto insurance policy, the policyholder begins to pay monthly premiums (and possibly some fees at the beginning of the contract term). In return, the insurance company agrees to pay for any damages, repairs, and medical or legal expenses associated with a covered incident, as described in the policy terms.
After a collision, break-in, or another covered incident, the policyholder must call the insurance company to file a claim and report the losses incurred. All insurance companies will require that you inform them within a few days of the incident, and failure to report the claim promptly could lead to the claim being denied.
If the total damage assessed exceeds the policy deductible and the incident is indeed covered, then the insurer is obligated to pay for damages up to the policy's limit. For most commercial auto insurance companies, the policy limit applies to all costs on the policy, even if multiple losses are incurred from separate incidents. If a company needs higher limits, it may purchase excess liability coverage or an umbrella policy, which is separate from the commercial auto insurance policy, but will kick in once the policy limit of the commercial auto policy is hit.
When it comes time for the insurer to settle the claim, which means paying for covered losses, not all insurers follow the same protocol. For example, in the case of an accident:
Some insurance carriers will require that you use one of their certified auto repair shops to assess and repair damages. Often, they will make payment directly to the shop and bill you for the deductible. This situation is ideal and involves the fewest transactions and prevents the shop from over-charging you.
Other insurers will require that you get multiple price estimates from different auto repair shops if they are not a part of the insurer's approved shop network.
Depending on the extent of the damages, some insurers may send representatives to evaluate the damages and estimate the cost of repair before approving repair estimates from a shop.
Some insurers will also only reimburse costs after they've been paid by the policyholder, sending payment after the repairs have been made. This can be inconvenient, if not detrimental, for a business, depending on its cash flow. It's best to avoid policies that are structured this way.
There are no laws that dictate how the insurance provider will handle claims, so make sure to review each provider's method of settling claims and make sure that the process works for your business.
Who Needs Commercial Auto Insurance?
Do you need to purchase commercial auto insurance for your business? Most states require that every registered, operating vehicle carries auto insurance coverage. Whether a personal auto insurance policy or commercial auto insurance policy is best suited for the vehicle depends on how it is used. If the vehicle can be described by any of the following, it is likely going to need at least the minimum amount of commercial auto insurance coverage:
The vehicle is owned, rented, or leased by a business
The vehicle is operated by employees for business
The vehicle is not owned by the business, but it is used to conduct business
Regarding the third point, if an employee-owned vehicle is only used to commute to and from work or a job site, and for an occasional meeting with clients, then a personal auto insurance policy may suffice. However, if the vehicle is used frequently for commuting, offsite meetings, and other business activities, it likely needs to be covered by a commercial auto insurance policy. If the vehicle does qualify as a business vehicle, a personal auto insurance policy may exclude coverage for an incident while the vehicle is being used for business. If you are unsure about your particular situation, it's best to consult an agent.
The exact type of coverage needed will depend specifically on how the vehicle is used for business; but in general, if the vehicle is regularly used for business, it will require some type of commercial auto insurance policy.
---
Commercial Auto Insurance Coverage
Commercial auto insurance covers a broad range of costs that may result from a number of different incidents. Fortunately, most insurers use the standard Business Auto Coverage Form (BACF) to insure commercial vehicles. This section explores the details of commercial auto insurance coverage and requirements.
What Does Commercial Auto Insurance Cover?
1. Different Types of Vehicles
As discussed above, commercial auto insurance policies can cover vehicles owned by either individuals or businesses, as well as various types of vehicles that are common to different industries. Business owners usually have three options when it comes to selecting which vehicles will be covered under their policy: 1) company-owned vehicles only; 2) company-owned, hired, or leased vehicles; or 3) all vehicles used for the business. If the business can afford it, option 3 is preferable as it is the only option that will provide the business protection from liability that arises when an employee uses their personal vehicle for business, such as when traveling to a conference.
While the standard BACF policy refers to "autos," this term includes nearly all vehicles used by businesses that are driven on public roads, including:
Passenger Cars
Vans, Pickups, and SUVs
Cement Mixers, Haulers, Cranes
Various Trucks
Delivery Vans
Tractor Trailers
Flatbeds
Etc.
Commercial truck insurance is a type of commercial auto insurance policy specifically designed for trucks. For more information, be sure to check out our top-rated trucking insurance companies.
2. Bodily Injury Liability
Bodily injury liability coverage is an essential component of commercial auto liability coverage. It covers costs associated with bodily injury to others in an incident when an employee (or another covered driver) is at fault. The covered costs could include medical and rehab costs, lost wages, legal expenses, and even funeral costs in fatal accidents.
Most states require a minimum amount of bodily liability insurance. For example, bodily liability requirements in California and New York are $30,000 and $50,000, respectively. That said, carriers usually recommend a business auto coverage limit of at least $500,000, with $1,000,000 in coverage preferred.
3. Property Damage Liability
Property damage liability coverage pays for the cost of damages to the property of others after an incident caused by a covered driver. If another person's vehicle or property is damaged, this part of the policy will cover the costs to repair or replace the damaged property. Damaged property could include buildings, vehicles, fences, mailboxes, landscaping, or other items.
Property damage liability coverage is required in most states; however, the required limits are much lower than those for bodily injury liability. In California, the required coverage limit is $5,000, and in New York, the limit is $10,000—just fractions of the bodily injury liability requirements.
Because both property damage liability and bodily injury liability coverage are required in most states, they are often grouped together. Whereas personal auto insurance has separate limits for each, commercial auto liability coverage will typically have a combined single limit (CSL) for bodily injury and property damage.
4. Physical Damage
Physical damage protection covers the replacement or repair of vehicles and property owned by the policyholder after a covered incident. There are multiple subcategories of physical damage coverage, which define the types of incidents and damages that are covered. The types of physical damage coverage are:
Collision coverage – covers the cost of damages due to a collision or roll.
Comprehensive coverage – covers the cost of damages from anything other than a collision, including theft, fire, weather, or vandalism.
Fire and theft with combined additional coverage (CAC) – usually intended for large trucks and construction vehicles, this is a limited version of comprehensive coverage that covers a narrower range of incidents.
Physical damage coverage only covers damages to the policyholder's vehicles, so it is not required in most states. While not required, it's one of the most important commercial auto coverages because commercial property insurance won't cover incidents involving company vehicles. Even if a business has commercial property insurance, if it doesn't have physical damage coverage, it will need to pay out-of-pocket for repairing or replacing a vehicle after an incident or theft.
5. Medical Payments
Medical payments coverage pays for the costs related to injury of the policyholder, company employee, or any passengers of a covered vehicle in an accident. Covered costs include medical bills, lost wages, and even funeral expenses. Most states won't require this form of insurance but it is essential if costly medical bills are to be avoided after a serious, covered accident.
Sometimes, the insured's health insurance will cover medical bills after motor vehicle accidents, but not always. Medical payments coverage will always apply, even if the injured party is at fault for the accident.
6. Personal Injury Protection
Personal injury protection (PIP) covers the costs associated with bodily injury of the policyholder, employees of the business, and passengers after a covered incident. While medical payments coverage will only cover medical bills, PIP coverage will cover both medical bills and lost wages for the insured and passengers after an accident. Whether the accident was the fault of the insured or a third party, personal injury expenses will be covered under PIP coverage.
PIP insurance is required in several "no-fault states," which are Delaware, New Jersey, North Dakota, New York, Florida, Kansas, Kentucky, Hawaii, Pennsylvania, Utah, Michigan, Massachusetts, Minnesota, Oregon, and Texas.
PIP is usually only available in no-fault states, and most, if not all, insurers will only allow businesses to carry either personal injury protection or medical payments coverage at the same time.
7. Underinsured & Uninsured Motorist Coverage
Uninsured and underinsured motorist insurance is coverage designed to cover the costs associated with bodily injury of the policyholder, employee, or passengers after an incident with a person who isn't insured. After an accident, the insurance company of the at-fault driver will pay for medical costs and property damage for every party. If the at-fault driver isn't insured, then this coverage will pay for the damages and medical costs.
Even though liability insurance is required in most states, according to the National Association of Insurance Commissioners (NAIC), approximately one in every eight drivers is uninsured, which means there is a fairly high risk of accidents with uninsured drivers.
8. Additional Coverage Options
In addition to the key commercial auto insurance policies that nearly all insurers will offer, some companies will offer add-on policies or coverage extensions, which increase the coverage that the policy provides. The coverage additions can add protection against new situations and risks.
Below is a list of additional commercial auto insurance policy extensions that many insurance carriers offer:
Roadside assistance – This is a feature that some insurance providers allow businesses to include on their commercial auto insurance policies. It gives policyholders and employees the ability to phone for roadside help if a covered vehicle breaks down.
Drive other car coverage endorsement – This endorsement extends coverage to business-owned vehicles when they are used for non-business purposes (i.e. personal use). This is necessary when executives or other employees are given a company vehicle that they use outside of work hours for their personal needs.
Hired and non-owned auto – This coverage covers rental vehicles and employee-owned vehicles while they are being used for business purposes.
Named insureds – This coverage may go by different names depending on the insurer, but its purpose is to provide coverage for specific individuals within the company regardless of the vehicle they drive. If they need to borrow or rent a vehicle, this coverage will apply the same level of coverage that their regular vehicle has.
Rental reimbursement – This coverage reimburses policyholders if they must rent a vehicle while their primary automobile is being serviced or repaired.
Downtime loss – Downtime loss coverage is a type of business auto insurance coverage that provides reimbursement for lost income and other expenses when an insured commercial vehicle is out of service due to a covered accident or incident.
There are many additional coverage options and policy extensions for commercial auto insurance customers. Customers in specialized industries should seek insurers who offer coverage extensions or specialized policies that match their particular needs.
What Does Business Auto Insurance NOT Cover?
Commercial auto insurance can cover most driving incidents and vehicles for the majority of businesses. However, there are some gray areas and excluded situations that buyers should be aware of.
Intentional damages – One obvious exclusion is for damages or injuries that are intentional. If someone covered on the policy uses a covered vehicle to intentionally harm another person or to damage property, the insurance company is not liable for damages and expenses.
Property of others – Property belonging to others that is in the possession or care of a covered individual is usually excluded from business auto policies. If a covered person is driving a car belonging to someone who isn't on the policy, it will not be covered. The same is true for any equipment, tool, or personal items belonging to others. Some insurers will offer coverage extensions to protect the property and automobiles of others while they are in the possession of an insured.
Employee-owned vehicles – Another common situation that is not covered by commercial auto insurance is an accident that occurs when an employee is using their personal vehicle for business. This isn't exactly an exclusion because privately owned vehicles are not the responsibility of commercial auto insurance. As we mentioned above, it is possible to extend commercial auto coverage to include this with hired and non-owned auto coverage, but that won't be included unless requested by the buyer.
Damages exceeding policy limits – Commercial auto insurance policies all have maximum coverage limits, which specify the absolute maximum amount of money that the insurer will pay out toward claims on the policy. Any damages accrued that exceed the coverage limit will not be covered. One way to add additional coverage beyond the limits of the commercial auto insurance policy is to purchase an excess liability (or umbrella) policy, which extends coverage of commercial auto and other common insurance policies for businesses.
Minimum Commercial Auto Insurance Coverage Requirements
If a vehicle does need commercial auto insurance coverage by law, what are the requirements? Most states require that any registered vehicle must be covered with liability insurance to pay for the cost of bodily injury or property damage to others. Each state's commercial auto insurance requirements will vary slightly, but states will usually require that businesses meet at least the same minimum requirements as passenger vehicles.
In California, to meet minimum requirements, drivers must carry auto insurance policies that cover at least $15,000 for injury/death to an individual, $30,000 for injury/death to multiple individuals, and $5,000 for property damage. Drivers must carry proof of insurance and make it readily available to law enforcement.
In New York, the liability coverage requirements for auto insurance policies are much higher. For each driver, the limits must be at least $25,000 for injuries to one individual, $50,000 for injuries to multiple individuals, $50,000 for the death of one individual, $100,000 for the death of multiple people, and $10,000 for property damage. New York also requires drivers to carry no-fault and uninsured motorist insurance. New York's auto insurance requirements are among the most stringent in the country.
The website DMV.ORG offers a resource to find auto insurance requirements by state for passenger vehicles (keep in mind that business requirements may be slightly higher). Separately, if your company transports products or people across state lines, your business will be subject to Federal Motor Carrier Insurance requirements, imposed by the Federal Motor Carrier Safety Administration (FMCSA).
Lastly, it is possible to avoid purchasing commercial auto insurance by fulfilling the financial obligation that commercial auto insurance does. In California, for example, there are three possible ways to meet the requirement, which are (1) a $35,000 cash deposit with the California Department of Motor Vehicles, (2) a Certificate of Self-Insurance from the DMV, or (3) a surety bond of $35,000. A commercial auto insurance policy has advantages over these options in terms of convenience and up-front costs.
---
RELATED
Do your employees regularly work in the field? The best field service management software will make scheduling, dispatching, and billing a breeze.
---
Commercial Auto Insurance Costs
As with most forms of insurance, the cost of commercial auto insurance is highly dependent on the situation. And even though most major insurance carriers offer similar commercial auto policies, their price quotes can differ significantly. Because of this, it does make sense to get quotes from multiple companies, especially if cost is a primary concern. To get a quote for business auto insurance, you should have the following information available:
The license number for all drivers
Driving history for all drivers, including insurance claims, traffic violations, and length of time licensed
Vehicle identification numbers (VINs) and additional features for all vehicles
Current insurance policy declaration page from a current commercial or personal policy
With this information and some basic information about your business, you will be able to obtain an accurate price quote. Keep in mind that the more coverage you request, the higher the quoted monthly premiums will be. A basic policy for a business passenger vehicle that merely meets the state minimum requirements will be significantly cheaper than, for example, a high-limit policy covering specialized vehicles or fleets.
How Much Does Commercial Auto Insurance Cost?
Commercial auto insurance quotes tend to be in the range of $1,200-$2,400 per vehicle per year. However, coverage for high-risk vehicles, like taxis, and in high-risk areas, like New York City, can be as high as $10,000 per vehicle per year.
Construction contractors can expect to pay anywhere from $1,500 to $3,000 per year to insure their vehicles because of the risk exposure on most job sites. High-cost construction vehicles that are rented or leased can be significantly more expensive to insure; it depends on the size, use, and value of the vehicle.
Factors That Affect the Cost of Coverage
The total cost of a commercial auto insurance policy is influenced by various factors, some of which are beyond the control of the buyer while others can be adjusted. Underwriters take these factors into account when determining the premium amount. Here is a brief overview of the factors that impact the cost of commercial auto insurance policies:
Type and value of vehicles – The more valuable a vehicle is, the more expensive it is to insure. Also, vehicles designed to transport people are more expensive to insure. Buses, taxis, and limousines face increased bodily injury liability so businesses must pay higher monthly premiums to insure these types of vehicles.
Number of vehicles – A greater number of vehicles covered means a higher total cost of coverage. However, if the business is insuring a fleet of vehicles, it will likely receive discounts that bring down the average cost per vehicle.
Risk profiles of insureds – Underwriters will consider several things about each driver who will be listed on the policy. Factors like driving history, age, and gender are used to approximate the risk profile of each driver so the insurer can determine the probability of an incident. The number of drivers won't normally affect the cost of the policy, but adding drivers could affect the average risk profile.
Location and mileage – In very high-traffic areas, like New York City, the likelihood of damage to a vehicle is much higher than in rural and suburban areas. Similarly, the more miles that are driven, the greater the risk of an accident. Anything that adds risk will drive up costs. Additionally, businesses that frequently cross state lines are subject to federal insurance minimums and also face higher risk because of the miles traveled.
Policy limit and deductible – For businesses seeking policy limits beyond the minimum requirements, higher monthly premiums are often required. Commercial auto insurance policies generally offer limits that can go up to millions of dollars. In addition to policy limits, the deductible is another crucial factor that impacts premiums. While high deductibles may reduce premiums, they also increase out-of-pocket expenses in the event of a covered loss.
Adjusting the included coverage, policy limits, and deductibles will affect the price of the policy. Buyers will need to strike a balance between coverage and cost to find the ideal policy for their business vehicles.
Finding Cheap Commercial Auto Insurance
Commercial auto insurance can be fairly affordable if the buyer chooses a policy wisely. There are several steps that business owners can take to make sure that their commercial auto insurance policies are as cheap as possible.
First and foremost, one of the most effective ways to reduce the cost of your insurance policy is by maintaining a clean driving record. Insurance companies often increase rates for individuals with a history of accidents and moving violations, making a long-standing record of safe driving the top factor in lowering insurance costs. This applies to anyone who will be driving a company vehicle, including both business owners and employees.
Second, given that the coverage limit significantly affects the cost of an insurance policy, it is important to carefully assess the amount of coverage necessary. Keeping limits higher than necessary can result in higher monthly premiums. While we advise against reducing coverage limits solely for the purpose of securing a cheap policy, it is worth evaluating the potential costs associated with an incident and adjusting coverage limits accordingly to a suitable level based on your risk tolerance.
Raising the deductible on a commercial auto insurance policy is another viable strategy for reducing expenses. However, it's essential to consider that a higher deductible means bearing a greater portion of the costs in the event of a covered loss. Therefore, it is important to evaluate the level of risk associated with potential accidents involving your business and employees before selecting a high deductible. If the risk is deemed low, high deductibles can be an effective approach for designing the cheapest commercial auto insurance policy.
Lastly, many insurance providers offer discounts to drivers who meet various criteria.
Clean driving record discount – Typically, insurers will lower the base cost of the policy for a clean driving record, but they may also offer discounts for hitting certain milestones, like "no accidents for 3 years."
Experience discounts – Some insurance providers will offer a discount to experienced commercial drivers. This may include drivers who've had their commercial driver's licenses for a certain amount of time or have had multiple years of driving experience.
Full payment discount – Often, insurers will give a small discount to policyholders that pay off their annual premium balance at the beginning of the coverage period.
Bundled policy discount – Many insurance providers incentivize businesses to purchase more of their business insurance policies from them by offering a discount for "bundling" multiple insurance policies. Sometimes these are referred to as multi-line discounts.
Auto payment discount – Some insurers will offer small discounts for setting up automatic payments each month, ensuring they get paid regularly.
Safety feature discounts – Many providers like to incentivize their policyholders to drive safely and take various safety precautions. Vehicles with certain safety features may trigger discounts with insurers.
Professional association discounts – Some insurers will give discounts to policyholders who are a part of various organizations. Some organizations that insurers find favorable and offer discounts for include the Restoration Industry Association (RIA), the Building Trades Association (BTA), the Painting and Decorating Contractors of America (PDCA), and many more. It's always worth asking the insurance company which organizations they may offer discounts for.
Taking safety precautions, keeping a safe driving record, and being smart about coverage limits and discounts are the best ways to keep the costs down on a commercial auto insurance policy. Always ask potential insurance providers what discounts they offer and how you can lower the cost of the policy. Insurance agents will usually be forthcoming with this information.
---
RELATED
---
Business Auto Insurance vs. Personal Auto Insurance Summed Up
Customers often ask, what is the difference between commercial and personal auto insurance policies? Although commercial auto coverage works similarly to personal auto coverage, there are some specific differences that make it more suitable for business purposes. The key distinction is that business policies are meant to cover vehicles owned/leased by a business or regularly used for business purposes, whereas personal policies are designed to cover vehicles owned/leased by individuals and families for non-business use. Consequently, business auto policies typically exclude coverage for personal use, while personal auto policies exclude coverage for business use.
Furthermore, commercial car insurance is tailored to cover a wider variety of vehicles or vehicle fleets, such as commercial vans, semi-trucks, and cement mixers, and offers higher policy limits than most personal auto policies. Because of this and because businesses are usually exposed to a higher degree of risk than individuals, business auto insurance is typically more expensive than personal auto insurance.
Here's a summary of how commercial auto compares with personal car insurance policies:
Commercial Auto Insurance
Personal Auto Insurance
Intended For
-Vehicles owned, leased, or hired by a business
-Vehicles used to conduct business
-Vehicles owned or leased by individuals and families
Coverage
-Liability
-Physical damage
-Medical
-Under / uninsured motorist coverage
-Additional coverage options
-Liability
-Physical damage
-Medical
-Under / uninsured motorist coverage
Covered Vehicles
-Passenger cars
-Vans
-Pickups
-SUVs
-Delivery vans
-Cement mixers
-Haulers
-Cranes
-Various trucks
-Passenger cars
-Vans
-Pickups
-SUVs
Covered Parties
-Business owners
-Employees
-Individuals (policyholders)
-Friends and family
Annual Cost per Vehicle
-Passenger vehicles: $1,200-$2,400
-Semi-trucks: $2,000-$18,000
-Taxis: $3,000-$10,000
-Passenger vehicles: $700-$2,000
Limits
-One policy limit for all vehicles
-Higher combined limits
-Limits apply to a single vehicle
-Lower policy limits
Requirements
-Bodily injury liability
-Property damage liability
-Federal requirements for interstate trucking and transport
-Bodily injury liability
-Property damage liability
Exclusions
-Regular personal use
-Regular business use
---
Top 10 Largest Commercial Auto Insurance Companies by Premiums Written
| | | | |
| --- | --- | --- | --- |
| Rank | Group/company | Direct premiums written | Market share |
| 1 | Progressive Corp. | $8,674,980,000 | 16.2% |
| 2 | Travelers Companies Inc. | $2,973,806,000 | 5.6% |
| 3 | Liberty Mutual | $2,055,875,000 | 3.8% |
| 4 | Old Republic International Corp. | $2,019,243,000 | 3.8% |
| 5 | Nationwide Mutual Group | $1,683,255,000 | 3.1% |
| 6 | Berkshire Hathaway Inc. | $1,681,737,000 | 3.1% |
| 7 | Zurich Insurance Group | $1,612,363,000 | 3.0% |
| 8 | Auto-Owners Insurance Co. | $1,412,449,000 | 2.6% |
| 9 | Allstate Corp. | $1,146,522,000 | 2.1% |
| 10 | W.R. Berkley Corp. | $1,098,849,000 | 2.1% |
https://www.iii.org/fact-statistic/facts-statistics-insurance-company-rankings
Frequently Asked Questions
Do I need commercial auto insurance?
Any business that owns or leases vehicles will need a commercial vehicle insurance policy. Additionally, any individual who regularly uses their personal vehicle for business purposes will also need a commercial vehicle policy. This is because most personal auto policies won't cover incidents that occur while the vehicle is regularly being used for business.
How much more expensive is commercial auto insurance?
The cost of commercial car insurance varies widely by industry and business size; however, most small business customers can expect to pay less than $2,000 per year per vehicle. Business car insurance is almost always more expensive than a comparable personal car policy because commercial use involves a higher level of risk. That said, the difference in price will depend on several factors such as the type and value of the vehicles insured, number of vehicles insured, driver history, industry, location, and policy terms.
Who has the best commercial car insurance?
For customers wanting a large, established carrier with excellent policies and experience, we recommend Progressive. Progressive is the largest commercial vehicle insurance carrier in the country and receives strong feedback from its customers. For customers interested in finding the cheapest commercial auto insurance from a reputable company, we recommend NEXT Insurance. NEXT is a newer company that offers commercial car insurance policies online. It's backed by Munich Re and receives excellent feedback from small business customers.
What is commercial car insurance?
Commercial car insurance is a term used interchangeably with commercial vehicle insurance and commercial auto insurance. It describes a type of insurance policy designed to cover vehicles owned, leased, or regularly used by businesses and their employees.
Do I need commercial auto insurance on Turo?
If you're considering hosting your car on Turo, you must ensure that your vehicle is covered by commercial auto insurance. Personal auto insurance policies typically do not cover commercial use of a car, such as renting it out on Turo. As a host, you have the option to either secure coverage through one of Turo's protection plans or obtain a commercial auto insurance policy independently. Choosing the latter will entitle you to a higher percentage of the trip price on Turo. However, you will also be responsible for more liability. Typically, only businesses renting out multiple vehicles on Turo opt for their own commercial insurance policy, while non-business hosts renting out their personal vehicles often go with a Turo plan.
---
References
By clicking on these links, you may be taken to one of our insurance partners. The specific company listed here may or may not be included in our partner's network at this time.