Despite every business's best efforts, mistakes are inevitable. These mistakes can often lead to difficult situations with clients or customers who have experienced some sort of harm and may want to bring suit against you and your business. Fortunately, errors and omissions (E&O) insurance helps businesses that provide services to others with a safety net to cover costs associated with lawsuits as a result of the business's mistakes when completing work.
This guide will outline the key information that business owners need to know when evaluating errors and omissions policies, including how policies work, what policies do and don't cover, how much E&O insurance costs, and some of the factors to keep in mind when shopping for policies. We will also highlight some of the top E&O insurance providers on the market, including these three:
| | | | |
| --- | --- | --- | --- |
| | Hiscox | Next | Liberty Mutual |
| Best For | Best E&O Overall | Best Customer Experience | General Contractors |
| Financial Strength | Good | Good | Excellent |
| Our Rating | 10/10 | 9.5/10 | 9.5/10 |
| Learn More | Get Quote | Get Quote | Get Quote |
Hiscox
Next Insurance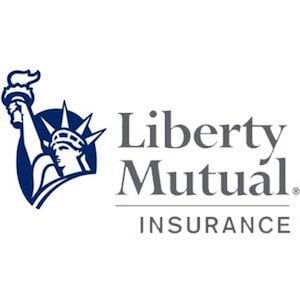 Liberty Mutual
Best for General Contractors
*These links will take you to one of our insurance partners. The companies listed here may or may not be available at this time.
Understanding Errors & Omissions Insurance
Before diving into the specifics of errors and omissions insurance, it's important to have a general understanding of the various liabilities businesses face. Liability is a concept in law where one party is held responsible for a particular outcome, usually with negative consequences. When a company or individual is found liable in a court of law, they can be penalized in order to compensate another party for losses suffered from certain types of harms. The court may also award punitive damages to punish the actions that led to the claim, discouraging them from happening again.
Liability claims typically fall into one of the following buckets:
Negligence – When one party's failure to exercise appropriate care leads another party to experience harm.
Negligence per se – When one party fails to follow the law and in doing so brings harm to another party.
Breach of contract – When one party's failure to meet the terms of a contractual agreement causes harm to the other party.
Strict liability – When a party is held legally responsible even without fault or criminal intent in their actions.
As a result, almost all businesses face liability risks, especially in the construction and real estate industry. A project that doesn't meet local building code, an architectural drawing with a critical design flaw, a job that misses a deadline established in the contract, an employee who is not paid the prevailing wage, or a mishandled real estate transaction are all examples of the types of mistakes that could cause harm to a client or customer and lead to a liability suit.
The financial risks to a business of liability claims are substantial. Even if a company is not found liable, it can still face legal costs just from responding to claims brought against them. Compensatory and punitive damages can quickly add up, especially in construction, when the costs of repairing or replacing work or compensating for physical injuries can be high. These risks make it important for construction and real estate professionals to minimize behavior that could lead to claims and to consider insurance coverage to reduce their exposure to costs associated with liability claims.
Insurers offer a range of coverage options designed to safeguard businesses from liability claims. For example, a general liability policy is considered essential for most businesses, providing protection against common personal injury and property damage claims. However, for professionals in fields such as architecture, contracting, and real estate, errors and omissions insurance, also known as professional liability insurance, is one of the most important policies available.
Any business providing services or advice is susceptible to legal action if a client alleges harm resulting from the provided services. Given the high frequency of professional liability claims in the construction and real estate sectors, E&O insurance assumes a crucial role in safeguarding businesses engaged in these activities.
What Is Errors & Omissions Insurance?
Errors and omissions insurance, also known as E&O insurance or professional liability insurance, is the form of insurance coverage that protects businesses that provide services and advice when they face a negligence (or similar type of) claim. This form of insurance is called "errors and omissions" because the harm that a claimant alleges usually stems from an error or omission in the service performed.
Not every business needs errors and omissions insurance because it is targeted toward companies that offer certain types of professional services. For contractors, E&O insurance provides particular coverages for financial losses caused by work performed, and in other related fields like real estate, architecture, and engineering, errors and omissions insurance offers protection for claims arising from professional services and advice.
Within the construction and real estate industry, E&O insurance is not sufficient by itself to cover all of a company's insurance needs. For example, commercial property coverage and builders risk may be additional coverages worth considering. Errors and omissions insurance is also limited to particular types of liability claims, so below we will detail how to distinguish errors and omissions insurance from other products that offer related protection.
E&O Insurance vs. Professional Liability Insurance
The terms errors and omissions insurance and professional liability insurance are often used interchangeably and generally refer to the same types of insurance—insurance that protects businesses from lawsuits caused by dissatisfied customers.
Certain industries like medical and legal refer to E&O policies as malpractice insurance. Accounts and consultants generally use the term professional liability insurance. And businesses in the real estate and IT sectors often refer to these policies as errors and omissions insurance, contractors' E&O insurance, etc.
One exception is contractors' E&O insurance, which is distinct because contractors' work also involves physical products, instead of just services or advice covered in a professional liability policy. Contractors' E&O specifically covers damage to a contractor's work, like materials or an installed product, that arises from their negligence, errors, or omissions. For example, if an HVAC installer incorrectly wired a unit, leading the unit to malfunction and needing to be replaced, the contractors' E&O policy could help cover the costs of the new unit.
E&O Insurance vs. Contractor General Liability Insurance
Errors and omissions insurance and contractor general liability insurance both offer businesses coverage for liability claims, but the types of claims covered are different.
Contractor general liability policies are similar to other general liability policies that cover bodily injury or property damage claims, but also typically include products-completed operations coverage. This additional coverage covers the cost of legal fees and damages for lawsuits arising from completed work. For example, if a contractor installed a stair hand railing incorrectly, leading someone to fall and sustain injuries, contractor general liability could cover the costs of a suit.
Contractor errors and omissions insurance similarly covers claims arising from work performed, but is narrower in the types of claims that can be covered. Most frequently, these policies cover financial losses related to the project but not bodily injury or property damage claims. For example, if a faulty electrical installation fails and causes a fire, a general liability policy might cover the costs the electrician would owe to the building's owner for repairing the fire damage, while E&O insurance might cover costs associated with the system itself, including what it will cost the electrician to repair or the reinstallation of wiring and circuits. This is why electrician insurance packages usually include both policies.
How Errors & Omissions Insurance Works
At the most basic level, errors and omissions insurance is an agreement between two parties where the policyholder pays the insurer regular premiums in exchange for coverage against certain types of lawsuits. E&O insurance shares several common elements with other forms of insurance, including coverage, premiums, deductibles, and policy limits.
The terms under which an insurer agrees to pay out claims falls under the umbrella of coverage. For example, errors and omissions insurance has coverage that is targeted toward incidents arising from negligence or errors made by the policyholder, while other forms of liability claims require different forms of coverage.
Premiums are the regular payments a policyholder makes to the insurer to retain the policy, while deductibles refer to the amount of money that a policyholder must pay toward a claim before coverage kicks in. Insurers usually offer lower premiums when policyholders are willing to pay a higher deductible. The maximum amount that an insurer will pay under the terms of a policy is known as the policy limit. This can be set as an overall limit within a policy period and/or for each incident or claim filed against the business.
Professional liability and E&O policies are also somewhat unique among insurance products because insurers can write these policies to cover incidents or claims that fall outside of an active policy period. For example, policies with a retroactive date will cover claims that occured between the retroactive date and the date the policy was started. Similarly, policies with a tail will cover claims that are reported after the policy's end date. For example, if a policy expired December 31 but a claim that occurred during the policy period was not reported until February, a policy with a 60-day tail would offer coverage.
What Does E&O Insurance Cover?
In understanding what E&O insurance covers, it is important to remember that there is a distinction between professional liability insurance (which is also commonly referred to as errors and omissions insurance) and contractors' errors and omissions insurance (which is more specific to construction). There may be some situations where a company needs both—such as if a construction firm has a designer or architect on staff—but having one or the other may not be sufficient to address your needs.
In general, professional liability insurance covers legal costs and damages or other payments related to a legal settlement when a company is found liable for harm caused as a result of errors and omissions in the course of providing services. Contractors' E&O insurance more narrowly covers liability claims stemming from damage to a contractor's physical work, such as the products installed or materials used on a project, as a result of negligence, errors, or omissions. Below we will cover some of the common situations where both forms of errors & omissions coverage come into play for construction and related industries.
Negligence
Negligence can form the basis of claims that would be covered by errors and omissions insurance. Negligence essentially means that one party (in this case a policyholder) is found to have failed to exercise an appropriate level of care. Negligence claims require a plaintiff to prove several facts: that the other party had a duty to exercise care, that they failed to fulfill that duty, that someone else suffered harm as a result of that failure, and that the harm was reasonably foreseeable.
Negligence can easily arise with architects and engineers, who have a duty to provide designs that are safe and structurally sound so as to minimize harm to others. If an architecture or engineering firm is found negligent and liable, their professional liability policy could cover the cost of a lawsuit and damages. Negligence is also a fairly common basis of claims under contractors' E&O policies, especially artisan contractors like electricians or plumbers who can cause severe damage by failing to exercise care in their work.
Errors & Omissions
As the name suggests, errors and omissions committed in the course of doing work for a client form the most common basis of claims covered under errors and omissions insurance. The specific type of error or omission can vary widely. For professional liability cases, it could be a home inspector not noticing cracks in a foundation, an engineer making a miscalculation on a key design component, a surveyor incorrectly identifying property boundaries, a construction manager failing to get a change order approved correctly, or any number of other scenarios. For contractors' E&O policies, the error and omission might be an electrician incorrectly wiring a circuit that leads to a fire in the electrical system or a plumber forgetting to seal a pipe, leading the piping system to fail.
Inaccurate Advice
Inaccurate advice is a frequent basis of claims for professional liability policies. If a client takes a business's advice and then suffers some sort of loss as a direct result, the client could potentially bring suit against the business. For example, say a real estate broker researched comparative properties to help their client determine what to bid for a project site and recommended entering a bid that was far above the real market value of the site. If the client sued the broker for compensation after learning they had received inaccurate advice about the property's value, the claim might be covered under the broker's errors and omissions policy.
Misrepresentation
A misrepresentation is a false or misleading claim usually made during negotiations over a contract or other agreement. Misrepresentation can arise with professional liability claims if the party that experiences a loss believes that they could have avoided that harm if they hadn't been misled. For example, if an architect recommends a certain design element because it will improve the building's energy efficiency and the client later discovers that the design has actually increased their energy costs and sues, a professional liability policy might cover the costs of the claim.
Faulty Workmanship & Defective Materials
In contractors' E&O insurance, policy language frequently includes references to faulty workmanship and defective materials in the completion of a project, while in professional liability policies, it is often explicitly stated as an exclusion. This is due to the fundamental differences in the two types of coverage, because while contractors do provide a professional service, they also work with physical products. For example, if a contractor fails to complete a job to an architect's specifications, causing damage that leads to a claim, it makes sense to hold the contractor liable for their faulty workmanship rather than the architect. In such a case, the contractor's E&O insurance would cover any eligible costs under the terms of their policy.
Errors & Omissions Insurance Exclusions
Despite its important coverages, E&O insurance does not cover all of the liability risks that a business might encounter. Risks that are generally excluded from errors and omissions insurance include bodily injury, property damage, employment-related liability, and liability resulting from the use of company vehicles. Additionally, E&O policies will not cover illegal acts, deliberate deception of a customer, or intentional harm.
Is Errors & Omissions Insurance Required?
Errors and omissions insurance is almost always a good idea for businesses that provide services to others, but it is not strictly required in every case. A business's requirements typically depend on their industry and state laws around that industry, but there are other situations where a business may be required to carry E&O insurance as well.
At the state level, insurance requirements around errors and omissions coverage can vary substantially. Having a minimum amount of liability coverage is frequently required in professions like law or medicine, but a number of states have their own requirements for professions like real estate, home inspections, or architecture and engineering to be licensed and allowed to operate.
One situation where E&O would be required is federal projects. Federal Acquisition Regulations contain requirements around insurance for contractors, specifically stating that contractors must obtain insurance coverage for "perils to which the contractor is exposed." This can include E&O claims, so if your company plans to bid for federal contracts, you should discuss the necessary coverages with an insurer.
Even outside of state or federal requirements to carry E&O coverage, clients might make their own requirements as a condition of awarding contracts. Contractual agreements sometimes stipulate that a contractor must carry a certain level of liability coverage as an assurance that if a mistake or negligence causes a financial injury later down the line, the client will be able to receive compensation. You should review bidding documents and contracts to make sure you fulfill client requirements on this point.
Construction & Real Estate Liability Laws by State
One other factor to consider when gauging your liability needs is differences in state law around liability claims. States can differ in their statutes of limitations for identifying an injury and filing lawsuits, whether and at what level they cap damages in liability cases, and whether there is a "right to cure" in which the client must notify a contractor of the issue and give them the opportunity to fix it before filing suit. For example, California has a right to cure requirement, while New York does not. Texas and Florida allow liability claims to be filed for 10 years after a project's completion, while Pennsylvania allows for 12 years and Massachusetts only for 6.
To avoid paying for more insurance than you need, you should work with insurance carriers to write your liability policy in a way that lines up with state laws and regulations (e.g. having a tail on your policy that matches the state's statute of limitations or statute of repose for liability claims). You can also consult with a lawyer or other expert like a professional association or state licensing body to learn more about the legal requirements and risk exposures in the states where you operate.
E&O Insurance for Construction & Real Estate Businesses
Errors and omissions coverage varies by profession. Understanding that the likelihood and costliness of claims depends on the type of business, insurers write policies to account for industry-specific factors and offer different terms and coverage levels as a result. Here are some of the key considerations to keep in mind when identifying the right errors and omissions insurance for your construction or real estate business.
Contractors
Contractors' E&O coverage is naturally good for contractors to have (if not required by clients or law) in order to protect from claims related to construction work that has been completed. Construction companies that provide services like construction management or in-house design may require professional liability coverage for negligence, errors, and omissions in providing those services. These businesses also benefit from contractors' E&O policies that protect them from bearing the costs to repair or replace their work and physical products as a result of negligence, errors, and omissions. Contractors should work closely with insurers to make sure that they have comprehensive coverage for liability risks between general liability, professional liability, and contractors' E&O.
More specialized contractors like masons, electricians, plumbers, and roofers are less likely to need professional liability coverage but would also be wise to consider contractors' E&O insurance. Contractors' E&O insurance used to be targeted at larger firms and general contractors, but in recent years, insurers have started to offer more affordable policies with lower limits for small companies and specialists. Because the risks for contractors' E&O claims are lower, specialized contractors can seek out more affordable policies with lower limits.
Architects & Engineers
Architects and engineers are among the professions that face professional liability claims most commonly and are more expensive to insure as a result. Further, a design flaw or other error in a project could be disastrous in terms of the damage it causes physically and financially, and the cost of correcting errors can be substantial. All of these concerns are especially true of civil engineering or other major projects.
For these reasons, one of the main factors that architecture and engineering firms should consider when shopping for errors and omissions insurance is coverage limits. These firms should seek out insurers that have the capacity to offer high limits, ideally while still keeping premiums relatively affordable. Engineers and architects who work on public works, infrastructure, or other government projects should also make sure that their chosen policy satisfies any applicable federal and state requirements for contractors.
Real Estate Agents
Real estate agents can face lawsuits stemming from a variety of issues that may arise while representing parties in a real estate transaction. Bad advice about an offer or a property's value, misrepresentations to prospective sellers, and errors, omissions, and missed deadlines when handling contracts and other paperwork are all situations that could lead to a professional liability claim.
Real estate is one profession where state laws or licensing procedures may require a certain level of errors and omissions coverage, so real estate businesses should work with an insurer to meet any relevant requirements with their coverage. Additionally, having the right types of coverage given the real estate business's structure is also important. Brokers should have a policy protecting the business from professional liability claims against agents working for them, but individual agents themselves should also consider obtaining their own coverage.
Home Inspectors
Home inspectors can face professional liability claims when homebuyers or others involved in a real estate transaction suffer harm because of issues missed in a home inspection. Failure to identify issues with a property during the sales process could mean that a new homeowner faces a steep repair bill and could pursue damages from the inspector.
For this reason, about half of states have requirements for home inspectors to carry liability coverage, so one important consideration for home inspectors is to make sure that their policy satisfies legal requirements for the profession in their jurisdiction. Some professional associations of home inspectors offer their own professional liability insurance packages, which may be a good option given the expertise of a professional body.
The Pros & Cons of E&O Insurance
Errors and omissions coverage is an unavoidable purchase for some business types, but for others, business owners may be debating whether E&O insurance is worthwhile. Below are some of the major pros and cons to think about when considering whether to obtain coverage.
On the plus side, errors and omissions coverage can be important for establishing and growing a construction or real estate business. Many construction and real estate businesses are required to hold certain types or amounts of liability coverage as a condition of licensure or operation in a state, so getting a business off the ground may involve obtaining E&O insurance. It's also helpful for bringing in clients: liability coverage may be a condition of contracts with certain clients, but even if not, having an E&O policy can provide potential customers with the assurance that they will be compensated if your work isn't top quality.
Another benefit of E&O insurance is that it frequently includes support for risk management and legal services. Policyholders don't want to spend time dealing with claims and legal defense, and insurers are financially motivated to minimize how often they pay out costly claims. To satisfy these interests, insurers increasingly connect their policyholders to risk management services that proactively help them minimize the types of mistakes that lead to claims under an E&O policy. When claims are filed, many insurers have a network of attorneys who specialize in liability claims and can take on the legal processes on policyholders' behalf.
Lastly, businesses can be protected by errors and omissions insurance whether or not they are at fault. All it takes for a business to face a professional liability lawsuit is a dissatisfied customer who is willing to pursue a case. Regardless of whether your business did anything wrong, you could find yourself spending valuable time and financial resources responding to a suit. Fortunately, E&O policies will cover your legal costs either way.
Despite the many benefits, there are some noteworthy drawbacks to consider. First and foremost, the liability protection provided is limited to fairly specific cases. One of the biggest downsides of errors and omissions insurance is that only certain types of claims or incidents are eligible and only certain types of expense can be covered. This means that businesses may need to carry multiple forms of liability coverage to ensure that all their risks are covered. For instance, a contractor that provides design and building services may need a general liability policy (as a standard protection), a professional liability (for the design work), a contractors' E&O policy (for the actual construction work), and an umbrella liability policy (if their risk exposure is great enough).
Another thing to consider is that E&O policies for construction and real estate-related professions can be expensive. Some professions have relatively low risk exposure, which makes E&O coverage relatively affordable as a line of commercial insurance. For businesses that work in design, construction, and real estate, however, the types of errors that can lead to liability claims are all too common, which tends to mean higher premiums. This is an expense that is hard to avoid as well because these professions are also more likely to have requirements by law or from clients to carry this form of coverage.
Lastly, shopping for errors and omissions insurance can be challenging. Because policies are so dependent on specific details of a business's industry, location, and size, you will always need to get a custom quote, and each insurer's specific offerings will look different. This means that comparing specific E&O policies across insurers is tedious. The goal of this guide is to identify the best insurance providers to consider. But there isn't a good way around the process of getting a quote and reading through the policy documents thoroughly to make sure your specific business activities are covered.
Errors & Omissions Insurance Cost
Commercial insurance coverage like E&O is an unavoidable expense for most businesses. As such, it's important for business owners to understand the costs of coverage and budget appropriately. This section will detail how much errors and omissions coverage usually costs and some of the key factors that affect what a business owner will pay.
How Much Does Errors & Omissions Insurance Cost?
The Hartford estimates that average costs for E&O insurance range from $500 to $1,000 per employee per year, while Hiscox advertises policies starting as low as $37 per month or about $440 per year.
That said, errors and omissions insurance premiums are highly dependent on characteristics of a particular business, which will be detailed in the section below. This means that your best bet for accurate pricing information will frequently be to shop for multiple quotes. Professional associations in your business's industry and state may also have more specific information about what to expect.
Factors That Affect the Price of an E&O Policy
Insurers will consider a variety of factors specific to your business before setting the rates and terms of your E&O policy. Below are some of the main factors that affect rates.
Industry
The most significant element affecting the cost of E&O coverage is a company's industry. Different industries have different risk profiles, and insurers will charge more to cover businesses that face a higher likelihood of costly claims. Within construction and closely related fields like architecture or real estate, this means that companies will face very different rates based on the services they provide or their specialization. Typically, architects and engineers are among the most expensive business types to cover for liability insurance because of the potentially catastrophic consequences of an error in a structure's design.
Company Size & Revenue
Larger businesses face increased risk as they grow their number of employees, clients, or revenue. Having more employees on board or completing more jobs for clients raises the likelihood that something will go awry and that the business's mistakes might lead to a liability claim. Revenue can also often be a function of a business's size, but a company's earnings bring additional risk because a party may be more likely to bring a liability claim if they believe that the business has the resources to pay for a suit.
Experience
Established businesses are considered safer to insure because they have more of a track record and expertise in their field. As a result, businesses that have greater history and experience in their industry will pay less for insurance coverage than businesses that are more recently established.
Business Location
States may have different insurance requirements as a condition of permitting and licensure for businesses in a certain field. Typically these provisions require that a business carry a policy and/or that the policy guarantees a certain level of coverage. For professional liability coverage, this is most common for highly regulated, specialized fields like medicine or law. However, some construction and real estate-related professions like contractors, home inspectors, and real estate agents may have these requirements as well. In states where such a requirement exists, businesses may pay more to meet their minimum coverage requirements than they would in other jurisdictions.
Coverage Limits & Deductibles
While many of the other factors that affect insurance costs are outside of a business's control, policyholders can usually select terms of errors and omissions coverage that increase or lower their premiums. Coverage limits and deductibles are two examples. Premiums increase as coverage limits increase because the amount that the insurer could end up paying out is higher. In contrast, deductibles lower premiums because the policyholder retains a greater share of the risk.
Claims History
Insurers will evaluate a business's history of liability claims when setting rates for a policy. Businesses that have had a high number of claims filed against them in recent years are considered riskier to insure because their claim history could suggest frequently poor or erroneous work. Businesses that have fewer claims in turn tend to have lower premiums.
Finding the Best Errors & Omissions Insurance
Whether your business is carrying out construction jobs and looking for dedicated contractors' E&O coverage or involved in design, construction management, or real estate transactions and looking for a general professional liability policy, having adequate coverage is critical.
Many professional services are exchanged in the process of designing, building, and selling properties, from architects to construction managers to home inspectors to realtors. For these businesses, professional liability insurance will offer protection against liability claims beyond what a general liability policy will cover.
For contractors, the distinct policy type called contractors' errors & omissions coverage is an important complement to other forms of coverage a construction business might seek. Because of the nature of construction work, a company's potential exposure to liability claims from a construction project often depends on when an incident occurred, the nature of the incident, and the type of harm the other party experienced. Even if you regularly carry general liability or contractors general liability policies, E&O insurance can help fill in gaps in your coverage.
No matter where your business lands in the construction process, you should find a trusted insurance provider who can work with you to identify risks and help you put together a comprehensive set of coverages that protect your business. This section will walk through the key factors to consider when evaluating policies and insurance carriers.
Comparing E&O Insurance Carriers
Finding a great errors and omissions carrier is important for businesses that provide services, but doing the research and finding the right policy can be a challenge with many options on the market. Below are some of the key factors to keep in mind and some of the resources you can consult when comparing insurance.
Coverage Options & Policy Limits
First and foremost, when shopping for commercial insurance like E&O coverage, businesses should make sure that providers offer coverage that is appropriate to the needs they face. Industry type, location, business size, and other factors are all important considerations for coverage, and not every insurance carrier has products appropriate for each business. As you conduct research and speak with insurance providers, you should think carefully about your needs and the types of liability risks your business has to guarantee that you obtain adequate coverage. It is important to review policy documents as well to understand what is and is not covered and whether you need to obtain any additional riders or endorsements. Finally, obtaining the right amount of coverage is also critical. Policy limits can typically be purchased in increments (e.g. per $500,000 of coverage or $1 million of coverage), so depending on your business's size, you will want to gauge the appropriate coverage limits.
Claims Support
Business owners should look for insurers who will be as fast, helpful, and accommodating as possible in helping them navigate claims. Facing a lawsuit or similar issue can be stressful, so a good insurer will respond to claims quickly and help the policyholder navigate the process. You should also consider what additional benefits the insurer provides to help mitigate the frequency and severity of claims, like risk management services or coverage for business interruptions.
It is also important for businesses to understand their own obligations and requirements to have incidents covered. Businesses will want to evaluate insurers' policies for information about reporting and responding to claims when they arise. This is important for any form of insurance coverage, but especially for a coverage like E&O insurance where a policy's effective date or when a particular incident arises could affect whether the claim can be covered. Review your policy carefully and work with your insurance provider to understand exactly when and how you may need to provide information or documentation of a claim to ensure that you are covered.
Premiums & Deductibles
The costs associated with any form of commercial insurance will be one of the top considerations for business owners when evaluating policy options. While many of the factors that affect the cost of coverage generally are outside of a business's control, insurers often offer different rates for businesses with the same characteristics based on their own actuarial calculations. And in some cases, policies that cost around the same amount may have different terms and conditions that make one policy a much better value than another.
Further, businesses do have some say in their premiums depending on the amount of coverage they purchase and where they set their deductibles. By taking on more risk in the form of lower coverage levels or a higher deductible, policyholders can keep their premium costs lower.
Company Reputation
One of the best types of information to consider before choosing an insurer is information about that company's reputation, especially based on experiences that other policyholders have had. It is often helpful to seek out online reviews or to simply ask others in your industry about their experiences with different insurers before proceeding. But two particularly good resources for evaluating reputation are J.D. Power and the Better Business Bureau. J.D. Power produces annual rankings of insurance companies in different categories based on customer satisfaction surveys. The Better Business Bureau grades companies based on customer complaints and interactions between the business and their customers.
Financial Strength
Another important consideration when comparing insurers is their financial strength. Businesses want to be assured that if their company faces a claim, their chosen insurer can be trusted to pay out the claim. One of the best ways to evaluate this is by researching a company's credit ratings. Ratings agencies like Moody's, AM Best, and Standard & Poor's use their own formulas to evaluate the creditworthiness of insurers based on their financial resources and the likelihood that they will pay their debts and outstanding obligations.
It is important to note that some specialized insurance providers may not have credit ratings of their own, so it may require some research to find out which carriers underwrite their policies and find information about their credit rating.
Best Errors & Omissions Insurance Companies Overall
Hiscox (Best Overall)
Hiscox
Hiscox is an industry leader in small business insurance and offers dozens of commercial insurance products tailored to different business types, including errors and omissions coverage.
Pros
Policies tailored to 180+ industries or professions
International coverage available
Affordable rates and easy online quoting
Cons
Not as strong financially as some competitors
Hiscox claims that more than 180 industries or professions can receive customized E&O policies. Hiscox offers liability policies with limits up to $2 million in general, but higher limits can be approved in certain situations. Hiscox also is fairly unique in providing coverage for claims arising from work anywhere in the world, as long as claims are filed in the U.S. or Canada. This is a major benefit for companies that perform work abroad.
One of Hiscox's best attributes is affordable rates that can scale up with the type and size of business. Select businesses can obtain rates as low as $22.50 per month in premiums, and monthly premiums between $35 and $65 are common based on sample quotes on the Hiscox website. Hiscox offers additional discounts for companies that employ good risk management practices and will take up to 5% off of rates when a company purchases more than one Hiscox product. Hiscox offers an online quoting process, but potential customers can also call Hiscox for more information about pricing.
Hiscox has a customer-friendly claims support process, with the easy ability to report claims 24/7 online or by phone or physical mail. Hiscox tries to make a decision about whether claims will be covered within three weeks of reporting. And as part of the E&O policy, Hiscox can help connect businesses to defense counsel and risk management experts as needed.
Hiscox is not included in the J.D. Power rankings, but does hold an A+ rating with the Better Business Bureau. This BBB score is an endorsement of Hiscox's track record in responding fairly to customer complaints.
Hiscox's financial strength does not rise to the level of some of its competitors, but it performs well enough with the credit rating agencies to give assurances about their financial strength. Both AM Best and Standard & Poor's offer Hiscox an A rating, which are the third- and sixth-highest ratings on the respective scales.
Because of its expertise in a wide variety of industries, affordable rates, and many other positive attributes, Hiscox is our pick for Best E&O Insurance Overall.
Next Insurance (Best Customer Experience)
Next Insurance
Next Insurance is an insurance startup that since its founding in 2015 has been a major innovator in using data and technology to provide affordable, high-quality small business insurance. With a streamlined shopping process and affordable policies, Next is a great option for many businesses in need of errors & omissions coverage.
Pros
Affordable rates on policies that are customized by industry/profession
Innovative online tools for shopping and managing policies
Cons
Not well-suited to larger businesses or those with more complex insurance needs
Errors & omissions coverage is one of seven categories of commercial insurance products offered by Next. This list of products does not include certain other related liability coverages for construction professionals, like builders risk insurance, so businesses that have more complex insurance needs may prefer a different provider.
Next tailors all of its commercial policies, including errors & omissions, based on each business's unique characteristics. Next advertises that they have provided customized products for more than 1,000 business types in locations across the U.S. This level of customization is helpful for a product like E&O coverage, where risks may vary substantially by industry and requirements differ by state. It also helps keep Next's policies affordable: E&O coverage can start as low as $19 per month for businesses with low risk exposure and a good claims history.
One of Next's best features is its simple online quoting and shopping systems. In just a few minutes and with some basic information, small business customers have the option to get a quote and purchase coverage through Next's online platform. This is much more convenient than the process at many other major insurers, who may require shoppers to contact an agent or broker before being able to receive a quote. Next can also help identify other coverages beyond errors & omissions insurance that a business may need—and offers a 10% discount on bundled policies.
Next's online tools are also helpful for managing policies and submitting claims. With an online portal, policyholders can log in at any time to make payments, update their policy, file a claim, or track claim progress. Next was also one of the first insurers to offer free, live access to certificates of insurance so policyholders can quickly verify coverage when needed.
Despite its limited time in the commercial insurance market, Next Insurance already has strong marks from external evaluators. Next began underwriting its own policies in 2018, and subsequently received an A- (Excellent) rating from AM Best for its financial strength. The company also earned accreditation from the Better Business Bureau and currently holds a B+ rating with the BBB.
Because of its focus on serving small businesses and the self-employed, Next is a great option for people who want basic E&O coverage that doesn't over- or under-insure them based on their risks, but it may not be the best choice for larger or more complex businesses. However, any Next policyholder will find that the company provides some of the most innovative, customer-friendly tools and services in the industry. These attributes make Next our E&O pick as having the Best Customer Experience.
Liberty Mutual (Best for General Contractors)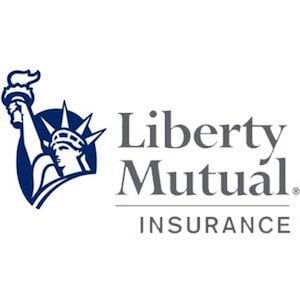 Liberty Mutual
Best for General Contractors
Liberty Mutual is one of America's leading commercial insurers, with particularly strong offerings tailored to the construction industry.
Pros
Specialized expertise in the construction industry
Good financial strength
Deductible credits for some claim types
Cons
Occasionally low customer satisfaction ratings
One of Liberty Mutual's best attributes is its experience in tailoring insurance products to niche industries. In particular, Liberty Mutual is a great choice for construction professionals because it also has strong offerings in a variety of construction-related policies. This makes it easy to use Liberty Mutual as a one-stop shop and add a contractors' E&O policy to other more specialized products like builders risk insurance or surety. Further, Liberty Mutual's construction products can be adjusted to meet risks for a variety of project delivery structures including design-build, design-bid-build, and public-private partnerships.
Liberty Mutual's liability products for construction businesses also have high policy limits available, reflecting the potential risk exposure of such companies. Design-build contractors can obtain primary policy limits of $5 million for up to $500 million in revenue, and excess limits of up to $10 million are available in some circumstances.
Along with coverages suited to the construction industry, Liberty Mutual provides helpful services related to claims and risk management. Liberty Mutual's customer service teams integrate underwriting, legal counsel, and risk management advice to minimize risks for policyholders. By bringing these different functions together, Liberty Mutual helps companies prevent claims and navigate them with good support.
Specific information about Liberty Mutual's costs are available from agents or brokers who can provide details about the policies. However, Liberty Mutual does advertise that certain deductible credits are available on some E&O claim types, which can help lower policyholders' out of pocket costs.
One of the downsides of Liberty Mutual as an insurance option is a relatively low J.D. Power rating. In the 2022 small commercial insurance study, J.D. Power scored Liberty Mutual at 834 out of 1,000 for customer satisfaction. This figure was just slightly below the industry average. While the reputation with J.D. Power this year could be better, Liberty Mutual does have an A+ rating from the Better Business Bureau. Further, Liberty Mutual is accredited by the BBB, which means that the company meets the BBB's highest standards for fairness and ethics when dealing with customers.
Liberty Mutual also offers good financial strength overall. AM Best rates Liberty Mutual at the A level, which is third-highest on that scale, while Moody's gives an A2 and Standard & Poor offers an A, both of which are the sixth-highest scores on their respective scales. Further, Liberty Mutual is one of the largest insurers in the market, coming in third among all commercial insurance in premiums written at $17 billion. This means that Liberty Mutual has the financial strength and resources to pay out claims reliably.
With specialized liability products specifically designed for construction businesses, Liberty Mutual is an easy choice as Best E&O Insurance for General Contractors.
Progressive (Best for Home Inspectors)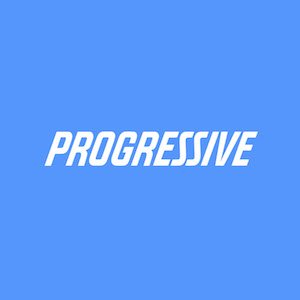 Progressive
Progressive is perhaps best recognized for its personal and commercial auto insurance policies, but through the Progressive Advantage program, small businesses can easily sign up for E&O coverage and many other commercial insurance products.
Pros
Affordable rates
Convenient bundling with other commercial policies
Offers online quoting
Cons
Policies not directly underwritten by Progressive
Coverage not available in every state
Progressive advertises customized commercial insurance policies, including E&O, for a variety of professions including architects, engineers, real estate agents, and home inspectors. Progressive's policies are available in every state except for Hawaii. Progressive Advantage is the company's program for providing commercial insurance lines including E&O and professional liability. In addition, Progressive Advantage is a convenient option for small businesses seeking other forms of coverage like business owners' policies or workers' compensation, as agents can provide quotes for all of a business's needs.
It is important to note that many Progressive Advantage policies are usually not directly underwritten by Progressive and instead come from other insurers, so you may need to perform additional research about the insurer backing your policy. This could also mean that customer support and claims management procedures will differ depending on which insurer you use.
Progressive has fairly affordable rates for its liability insurance products. With the usual caveat that premiums are dependent on characteristics specific to the business, Progressive advertises that its premiums for E&O policies average $56 per month, or around $670 per year. Further, Progressive offers package discounts for certain commercial insurance customers who use Progressive for commercial auto policies. These discounts can take 10 to 15% off the cost of the commercial auto policy, which can reduce companies' overall insurance costs. Progressive allows businesses to start quotes and buy policies online, which is a convenient aspect of the shopping process.
While Progressive was not included in the most recent J.D. Power study of small commercial insurers, the company does hold an A+ rating with the Better Business Bureau. This is the highest grade that the BBB offers, meaning that Progressive demonstrates an excellent record of responding to customer concerns and behaving in a trustworthy manner.
The ratings agencies uniformly deliver strong financial strength evaluations for Progressive. AM Best offers an A+ rating, Moody's gives an Aa, and Standard & Poor's rates Progressive at an AA level. These are all good ratings that demonstrate Progressive's reliability in paying out claims.
Progressive's affordable rates, convenient shopping experience, and easy bundling options make it an enticing option for many businesses seeking E&O insurance. However, we think that these features make it an especially good fit as Best for Home Inspectors who may want to package related coverages like commercial auto and workers' compensation.
Travelers (Best for Architects & Engineers)
Travelers
Best for Architects & Engineers
Travelers has more than 150 years of experience in the insurance industry, which gives it a long history and deep expertise with a variety of insurance products including E&O.
Pros
Exceptional financial strength and resources
Flexibility for high policy limits
Strong customer reputation
Cons
Less industry-specific policy design than competitors
Challenging shopping experience
As one of the most prominent commercial insurers in the marketplace, Travelers provides quality E&O and professional liability policies. Some of its more targeted products include insurance coverages for real estate professionals and design professionals like architects, engineers, and construction managers. These policies can be further customized based on characteristics of the policyholder's business; however, Travelers does not do as much industry-specific customization in designing its E&O policy offerings.
Policy limits with Travelers can start as low as $100,000, and policies commonly go up to $1 million. However, businesses with greater needs can apply for additional, higher coverage limits with documentation, and umbrella coverage is available for businesses with the highest risk exposure. This flexibility makes Travelers a good choice for businesses of all sizes, and its capacity for higher limits is good news for businesses with greater liability risk.
One positive attribute of Travelers is that for certain professions, errors and omissions coverage can be included automatically as part of a business owner's policy, which makes shopping for all of your insurance needs more convenient. However, errors and omissions can also be added to certain other policies as an endorsement or purchased as a standalone depending on your needs.
Travelers' policy options and coverage limits are highly flexible, which is a positive in making sure that you have the right coverage for your needs, but can make shopping a challenge. Travelers does not have online quoting and requires thorough documentation to get any information on rates.
Travelers has a high-quality online claims center for initiating and tracking claims and providing documentation. In addition to good tools for claims management, Travelers' also offers pre-claims assistance for prospective suits, connecting you with potential defense attorneys to discuss possible claims. Policyholders with Travelers can also take advantage of consultations with professional liability defense firms to put in place policies and practices that minimize the risk of professional liability claims.
Travelers has a strong track record and stellar reputation. Customers tend to be satisfied with Travelers: the company holds an A rating from the Better Business Bureau, while the J.D. Power rankings of small business insurers gave Travelers a score of 847 out of 1,000. The J.D. Power score was good for seventh overall, second among companies in this guide, and several points above the industry average.
One of Travelers' greatest advantages is its financial strength. AM Best offers its highest A++ rating to Travelers, while Moody's gives Travelers an Aa2 and Standard & Poor's offers an AA rating, both of which are quite strong. Further, Travelers is one of the largest commercial insurers around, having written premiums of $22 billion for commercial lines, which ranks second of all insurers.
With strong financial resources capable of backing higher policy limits and claims services that include pre-claim risk management with expert attorneys, Travelers offers a number of benefits for businesses that have a greater risk of facing E&O claims. These attributes make Travelers our pick as Best E&O Insurance for Architects and Engineers.
Allstate (Best for Real Estate Agents)
Allstate
Best for Real Estate Agents
With 90 years in business, Allstate has an admirable track record in providing commercial insurance products and is distinguished by high marks for customer satisfaction and financial strength.
Pros
Best commercial insurer for customer satisfaction
Excellent financial strength ratings
Cons
Policies more difficult to purchase as a standalone
No online claims tools
Professional liability and E&O coverage are common offerings for Allstate. The company offers this coverage to a number of different business types from accountants to photographers to real estate agents. Most of Allstate's commercial products must be purchased as an add-on to a business owners' policy, including professional liability/E&O. While this is less convenient for shoppers looking for a standalone policy, it does easily allow for business owners to obtain all the different coverages it might need. Other related coverages available through Allstate include client data loss and damaged documents.
Allstate has an online quoting system for small businesses that will provide rates and information about not only E&O but other commercial insurance products that may be of interest to a business owner. Allstate may also offer discounts for bundling together other policies like commercial auto.
Allstate does not have the same online tools for filing and tracking claims that some competitors have. Instead, policyholders must call in to report a claim and wait for an adjuster to update them on the status of the claims process. This can be more cumbersome than what is available with other commercial insurers.
Allstate distinguishes itself from the field with its stellar reputation. In the J.D. Power 2022 small commercial insurance study, Allstate received a customer satisfaction rating of 852 out of 1,000. This figure made Allstate the fourth top commercial insurer for small businesses. On top of that honor, Allstate holds an A+ rating with the Better Business Bureau, a sign of the company's responsiveness to customer issues and complaints.
Allstate also offers impressive financial strength. Allstate holds the second-highest rating on AM Best's scale, an A+, an A- rating from Standard & Poor's, and an A3 rating from Moody's. These scores indicate that Allstate policyholders can trust the carrier to pay out claims.
With its ability to package together multiple coverages into a single BOP, Allstate is a good choice for any business that wants a convenient shopping experience. But with some specialized expertise in real estate products and coverage for issues that may be related to professional liability claims in real estate, like compromised client data or damage to important documents, Allstate is our pick as Best E&O Insurance for Real Estate Agents.
References
By clicking on these links, you may be taken to one of our insurance partners. The specific company listed here may or may not be included in our partner's network at this time.