Landlord insurance, often referred to as a rental property insurance policy, is a crucial policy that covers the potential losses a landlord might face while renting out a residential or commercial property. These losses include property damage, liability claims, and loss of rental income.
This guide aims to help landlords select the best insurance carrier for their specific needs. We start with in-depth reviews of the best landlord insurance companies, followed by an extensive look at how landlord insurance policies work, how much they cost, what to look for when comparing policies, coverage options, and more.
Best Landlord Insurance Companies
The Hartford offers the #1 best landlord insurance policy
Receives excellent customer reviews and financial strength ratings
Landlord insurance can be added to an existing home insurance policy
Get a Quote for The Hartford
Steadily focuses exclusively on insurance for landlords
It offers one of the best insurance policies for short-term rentals and Airbnb
Its online tools make getting insurance quick and easy
biBERK offers the most affordable landlord insurance packages
Policies are up to 20% cheaper than comparable carriers
All quotes and policies can be obtained and managed online
---
Landlord Insurance Company Reviews
The landlord insurance companies featured here have been handpicked by our research team based on their coverage options, policy limits, claims management, pricing, customer satisfaction levels, and financial stability. For more information on the factors considered, refer to our methodology section, where we provide a detailed explanation of our ranking criteria.
The Hartford (Best Landlord Insurance Overall)
The Hartford
Best Overall Landlord Insurance
The Hartford offers landlord insurance as an additional coverage option for homeowner's insurance policyholders, providing coverage for damage to rental properties, and lost income as a result of those damages.
Pros
Customers can utilize their existing homeowner's insurance policy to secure coverage
Excellent rankings in recent J.D. Power Customer Satisfaction Surveys
A+ financial ratings by AM Best and S&P
Cons
Landlord insurance is only offered as an add-on to an existing home insurance policy
The Hartford is a 200-year-old insurance company that was founded in 1810 as a fire insurance company, adding auto and property coverage in 1913. Today, it is best known for its partnership with AARP, providing auto and home insurance to its members. However, in addition to these types of insurance, The Hartford offers a variety of additional coverages, including landlord insurance.
The Hartford's Rental Property Protection Plus is an add-on to homeowner's insurance that safeguards landlords against property damage or lost income. It includes replacement-cost dwelling coverage, which protects the rental unit and any attached structures, covering damages such as weather events (excluding flood coverage), burst pipes, and accidental tenant damage.
The Hartford provides additional add-ons to their landlord insurance, including protection for physical structures such as sheds and personal property, including appliances and furniture, within a rental unit. Additionally, The Hartford offers premises liability insurance, which covers injury or damage that may occur on the insured property.
One of The Hartford's biggest selling points is its feedback from customers. The Hartford recently received excellent rankings from two separate J.D. Power Customer Satisfaction Studies. In the 2022 U.S. Home Insurance Study, they ranked 3rd overall with a score of 839 out of 1000, and in the 2022 U.S. Property Claims Satisfaction Study, they ranked 2nd overall with a score of 886 out of 1000. Furthermore, The Hartford's financial strength ratings indicate a stable company, with all of its subsidiary companies receiving A+ ratings from AM Best and A+ credit ratings from S&P.
Given The Hartford's strong financial ratings, excellent reputation, and extensive add-ons for landlord insurance, we recommend the company as offering the Best Landlord Insurance Overall.
Steadily (Best Insurance for Short-Term Rentals)
Steadily
Best Insurance for Short-Term Rentals
Steadily is an insurance start-up specializing in landlord insurance, while also providing coverage for unique situations such as short-term rentals and property flips.
Pros
Specializes in landlord and short-term rental insurance
Its online approach is simple and convenient for new business owners
Cons
Newer company with limited information on long-term customer satisfaction and financial performance
Steadily is a relatively new insurance company that specializes in providing top-notch landlord insurance services. Established in 2020, they have already established themselves as experts in this field.
Their coverage is comprehensive and caters to a wide range of rental properties, including apartments, single-family homes, condo units, multi-family buildings, and manufactured properties. Their policies not only protect against property damage (at replacement cost) and injuries that may occur at rental properties but also cover loss of income resulting from unforeseen incidents that temporarily make a property unrentable.
Steadily provides convenient access to their policies online across all 50 states, with the added option of working with local agents. With a modern approach to insurance, Steadily provides free online quotes and ensures that customers have quick access to expert advice and guidance.
In addition to the common landlord insurance coverage described above, Steadily offers additional options such as builder's risk insurance, which covers property damage for a property being repaired or flipped with the intent to eventually rent or sell the property. They also offer specialized landlord insurance for short-term rentals, such as Airbnb and Vrbo properties. These properties have different and often higher risks compared to long-term rentals, and many insurance companies do not provide coverage for them. Steadily stands out in this regard.
Another significant advantage of Steadily is its policy's flexibility. Their standard policies cover up to 20 locations per policy and up to 40 locations per individual, making them an ideal choice for landlords who own multiple rental properties.
Because Steadily is a new and emerging company, one potential drawback is that they have not yet received accreditation or ratings from official bodies such as the BBB and the NAIC. However, it's important to note that they have received high praise from their customers, boasting an impressive 4.7 out of 5 stars from 788 reviews on TrustPilot. Additionally, while they have not yet received official financial ratings from AM Best or S&P, they are well-funded and backed by reputable venture capital firms.
Despite this potential drawback, we highly recommend Steadily as the Best Insurance for Short-Term Rentals due to its outstanding customer reviews and specialized services in landlord and short-term rental insurance.
biBERK (Most Affordable Landlord Insurance)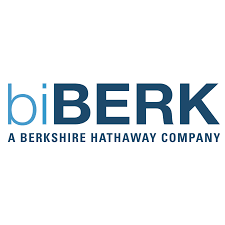 biBERK
Most Affordable Landlord Insurance
biBERK is a recent addition to the insurance market and a subsidiary of Berkshire Hathaway Insurance Group. The company offers landlord's commercial insurance by combining various business insurance products into a single package designed specifically to cater to the needs of landlords.
Pros
Policies are up to 20% less expensive than comparable carriers
All quotes and policies can be obtained and managed online
Excellent financial ratings
Cons
Worse-than-average NAIC complaint index
Berkshire Hathaway Insurance Group is a prominent company comprising several subsidiaries that offer diverse insurance products. Among these subsidiaries is biBERK, a newer addition focused on providing a streamlined digital insurance buying experience. What sets biBERK apart is not only its modern approach but also the backing of a well-established insurance provider with extensive experience and billions of dollars in property and casualty insurance premiums.
Policies offered by biBERK are underwritten by four reputable companies: Wellfleet Insurance Company, Berkshire Hathaway Direct Insurance Company, National Liability & Fire Insurance Company, and Wellfleet New York Insurance Company. However, with biBERK's simplified digital model that has less overhead, the company offers significant cost savings of up to 20% on landlord insurance policies.
For landlords, biBERK bundles together five separate coverage options into a single insurance package, including business owner's insurance (BOP), worker's compensation insurance, commercial auto insurance, cyber insurance, and umbrella insurance. Certain insurance types, like worker's compensation insurance, are mandatory for landlords with employees, while other optional policies provide additional coverage to safeguard businesses in specific scenarios. For instance, cyber insurance protects businesses in the event of tenant information being compromised due to a security breach. It's important to note that biBERK's BOP will provide income loss protection and cover the dwelling at up to 100% of replacement cost.
Since 2017, biBERK has been an accredited company with the BBB, earning an exceptional A+ rating. This rating reflects positive evaluations of their complaint history, business practices transparency, advertising standards, and more. However, it's worth noting that the NAIC reports a higher-than-expected number of complaints across several companies that underwrite biBERK policies. On the other hand, each of the underwriting companies associated with biBERK has received the highest rating of A++ from AM Best, indicating their superior ability to fulfill insurance obligations over time.
Because biBERK's business model allows the company to deliver significant cost savings alongside the financial backing and stability of a well-established insurer, we recommend biBERK as the Most Affordable Landlord Insurance.
Farmers (Best for Apartments & Multiple Properties)
Farmers
Best for Multiple Properties
Established in 1928 to offer automobile insurance coverage to farmers and ranchers, Farmers Insurance Group has since evolved to become one of the top insurance providers in the United States. The company offers a comprehensive selection of personal and commercial policies, including landlord insurance, to customers in every state.
Pros
Lost rental income coverage lasts up to 18 months
Provides unique benefits for landlords, including its SmartMove service
Customers can easily cover multiple units under a single policy
Cons
Its standard landlord policies are less comprehensive than others listed in this guide
Farmers' standard landlord insurance coverage only includes dwelling property and liability, which may not be as comprehensive as that offered by other insurers evaluated in this guide. However, customers can enhance their coverage by adding options such as landlord's personal property or other structures coverage. Farmers' optional lost rental income coverage also stands out as it covers up to 18 months compared to the 12 months offered by other providers.
Farmers also offers unique benefits as part of its coverage, such as the ability to consolidate coverage for multiple units under a single policy. The insurer also provides tools to support landlords, including the SmartMove service, which helps to quickly screen potential tenants. Farmers' claims process can be initiated by phone, text message, website, or mobile app. Landlords can also use the online claims portal to upload documents and track the status of their claims.
Basic policies with Farmers tend to be a little less costly on average compared to other competitors, though this is in part because their standard landlord coverages are not as extensive as their competitors. Farmers also offers bundling—such as with business auto insurance—and special discounts for newly renovated structures. To obtain a quote from Farmers, you can contact a local agent who can create personalized coverage based on your properties.
Farmers has a strong reputation for customer satisfaction, with an A rating from the Better Business Bureau and a customer satisfaction score of 873 out of 1,000 in J.D. Power's recent Property Claims Satisfaction Study. This score put Farmers just below the industry average of 874. Furthermore, Farmers has very good financial strength ratings from Moody's (A2), AM Best (A), and S&P (A). Policyholders can rest assured that the company is financially secure and able to pay out the cost of claims reliably.
We recommend Farmers for landlords who own multiple units or apartments because of its ability to consolidate coverage and support for screening tenants. Therefore, Farmers is our pick as the Best Landlord Insurance for Multiple Properties and the Best Landlord Insurance for Apartments.
Allstate (Best for Custom Policies)
Allstate
Allstate is also one of the nation's largest insurance companies, offering everything from business and life insurance to home and landlord insurance. The company was founded in 1931 and it has a national network of agents who provide insurance policies to individuals and businesses.
Pros
Offers highly customizable landlord insurance policies
Provides a variety of discounts for landlords and property owners to take advantage of
Cons
Its customer satisfaction ratings are not as strong as some of its competitors
Allstate provides excellent insurance coverage options for landlords, with standard coverages that include protection for dwellings and other structures, liability, and lost rental income for up to a year. However, Allstate also offers customizable policies that feature add-on coverages such as personal umbrella, flood and water, vandalism, burglary, and construction. This broad range of coverage options ensures that landlords can tailor their policies to meet their unique needs.
When it comes to reporting claims, Allstate offers a straightforward and accessible process, with customers able to file claims online, through their mobile app, or by speaking with their insurance agent. Allstate's agents help customers navigate the claims process, discuss which coverages qualify, and provide updates as the claim is processed. Allstate also provides referrals for temporary repairs and other services necessary to respond to covered losses for property damage.
Allstate is one of the largest insurers in the United States, and as such, they offer a range of premium and deductible options, as well as bundles and multi-policy discounts. Their local agents work closely with customers to explore the right coverage levels for their budget, finding discounts to save on premium costs.
Allstate has a strong track record in the insurance industry and is well-regarded for its national reach and extensive coverage offerings. However, Allstate has experienced a slight decline in customer satisfaction ratings in recent years. According to J.D. Power's Property Claims Satisfaction Study and Home Insurance Study, Allstate's ratings have fallen slightly below average. Furthermore, the NAIC Complaint Index shows that Allstate receives more customer complaints compared to some of its competitors. Nevertheless, Allstate has an A+ rating from the Better Business Bureau, which indicates the company's commitment to addressing customer complaints and other issues in a timely and satisfactory manner.
Allstate receives high marks for financial strength across all the major rating agencies. Moody's rates Allstate at an A3, AM Best gives it an A+ (Superior), and S&P grades Allstate at an A- on this metric. Together, these ratings indicate that Allstate has strong financial resources and a good history of paying claims.
Overall, we recommend Allstate because of its national presence, financial strength, and competitive coverage options. But where Allstate really stands out is in creating highly customized policies for businesses and landlords with unique needs. For these reasons, we rate Allstate as the Best Landlord Insurance Company for Custom Policies.
Liberty Mutual (Best for Claims Experience)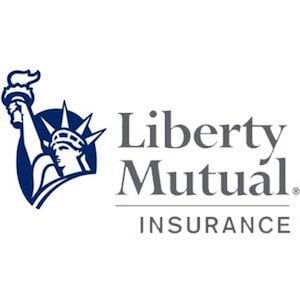 Liberty Mutual
Best for Customer Service & Claims
Liberty Mutual is among the world's largest property and casualty insurers, with especially strong options for residential and commercial property owners.
Pros
The company has one of the best reputations for handling claims
Provides more flexibility in setting coverage limits than its competitors
Cons
Scored below some of its competitors in a recent J.D. Power satisfaction survey
When it comes to landlord insurance, Liberty Mutual offers comprehensive coverage options with flexible policy limits. Its standard landlord policy includes dwelling property, liability, and rental loss, but landlords can also add inflation protection and personal umbrella coverage as custom add-ons to coverage.
One unique feature of Liberty Mutual is that landlords have more flexibility to determine the amount of property coverage on the policy than they do with other providers. While Liberty Mutual will offer coverage on property damage up to replacement cost, policyholders can elect a lower level of coverage to save on premiums if desired. Liberty Mutual also offers one of the best builder's risk insurance policies on the market, which is convenient for landlords planning renovations in the future.
Another advantage of Liberty Mutual is its excellent claims experience. The company's 24/7 claims center makes it easy to report claims at any time, and the process typically takes just 10 minutes or less. The insurer also has strong online tools for tracking claims and a good reputation for processing claims quickly.
Landlords looking to save on premiums can take advantage of the discounts offered by Liberty Mutual. These include bundling personal home and auto insurance with landlord insurance policies, not filing claims for five years or more, and requesting a quote before the expiration of a policy with another carrier. To get a quote, you will need to call Liberty Mutual and speak to an agent who can help ensure that you have a policy tailored to your needs.
Liberty Mutual has an A+ rating with the Better Business Bureau and has been accredited by the organization since 1931. This accreditation means they work toward resolving consumer complaints in line with standards set by the BBB. Additionally, a recent J.D. Power study rated Liberty Mutual at 870 out of 1,000 for customer satisfaction, placing it just under the industry average.
Credit rating agencies give Liberty Mutual high marks across the board. Moody's rates Liberty Mutual at the A2 level, AM Best gives Liberty Mutual an A, and S&P offers an A grade. These are all good indications of Liberty Mutual's strong financial position.
Overall, Liberty Mutual is the top choice for landlords who want a combination of comprehensive coverage, flexible policy options, excellent claims experience, and competitive pricing.
State Farm (Runner-Up)
State Farm
Runner-Up Best Landlord Insurance
As the largest property insurer in the U.S., State Farm has built a strong reputation among its customers for providing high-quality insurance coverage. Landlord insurance is one of the many options available in State Farm's broad selection of insurance policies, designed to meet the needs of both residential and commercial property owners.
Pros
Offers a diverse range of coverage options for different types of properties
Lost rental income coverage comes standard on its policies
Has an excellent reputation with customers and financial rating agencies
Cons
Premiums tend to be somewhat higher than competitors
Limited online services; customers must work directly with a local State Farm agent
State Farm offers a diverse range of coverage options for landlord insurance that caters to various types of properties such as rental homes, apartments, condos, and commercial spaces. The coverage is comprehensive, including lost rental income (which comes standard), property coverage for rental dwellings and other structures, and automatic coverage increases to account for inflation. For landlords running a full-scale business, State Farm also assists in identifying other necessary coverage like general liability insurance or commercial auto coverage.
State Farm allows easy initiation of claims through a mobile app, online, or phone call, and policyholders can track claim information easily on the State Farm website. During claim processing, policyholders can take advantage of a special service that provides referrals to a national network of contractors and specialists who can help with repairs or construction in response to covered property damage incidents.
Although State Farm's premiums are relatively higher than competitors, their standard coverage packages are generally more extensive. Despite the higher costs, State Farm provides bundling options and discounts for other related business insurance policies, which can provide overall savings. To obtain a quote, basic information, such as location and the type of coverage required, can be entered on State Farm's website. A local agent will then provide details on pricing and coverage options.
State Farm is America's largest insurer for home and property, and its excellent reputation with customers is one of the reasons why. In a recent J.D. Power study of home insurance providers, State Farm received a customer satisfaction score of 829 out of 1,000, surpassing the industry average of 819, and was one of the highest among the insurers evaluated. State Farm also holds an A rating with the Better Business Bureau and a better-than-average complaint index from the NAIC.
State Farm demonstrates exceptional financial strength across major credit rating agencies. With the highest possible rating from AM Best, an A++, and very good ratings of AA from S&P and Aa1 from Moody's, State Farm is considered a highly reliable payer of claims based on these ratings.
In conclusion, State Farm is an excellent choice for landlord insurance due to its comprehensive coverage options and outstanding reputation among customers. For these reasons, we rate State Farm as the Runner-Up Best Landlord Insurance Company overall.
---
Methodology: How We Found the Best Landlord Insurance
In the section below, we outline our methodology for comparing landlord insurance companies. However, we understand that some people may still require additional assistance in selecting the right insurance coverage. To that end, we offer some alternative options to consider, including working with a broker or agent, to ensure that you have all the information you need to make the best decision for your situation.
Comparing Landlord Insurance Companies
To identify the top landlord insurance companies, we first compiled a list of the leading property and casualty insurance carriers based on market share. We also incorporated new companies that specialize in landlord coverage or provide easy-to-access online policies. We then assessed each company's policy offerings, eliminating carriers that do not provide policies tailored to landlords or property owners who rent out their property.
Next, we consulted various sources to evaluate each company's customer reputation. These sources include online reviews, customer complaints, and third-party insurance studies. In conjunction with each carrier's customer reputation, we conducted a thorough analysis of its financial stability by examining credit ratings from major credit rating agencies.
After eliminating companies that scored poorly in these categories, we concluded our research by evaluating each insurance company's claims-handling process and policy prices. Continue reading for more information on each factor.
Coverage Options & Policy Limits
It doesn't matter if you own a single investment property or multiple apartment complexes, one of the most important factors when evaluating any insurance policy is the extent of the policy's coverage. For landlord coverage specifically, one of the most important considerations will be whether to select a DP1, DP2, or DP3 option (see What Are the Different Types of Landlord Insurance Policies?). As the policyholder, you will need to decide whether it makes sense to pay more for more comprehensive coverage (such as what you get with a DP2 or DP3 policy), given the characteristics of the properties you are renting and your risk tolerance.
You will also want to consider the variety of customizable add-on coverages available through most insurers. If you feel that your rental is vulnerable to risks not covered in a standard policy, you should work with potential insurers to see what additional coverages are available.
Regardless of which specific landlord coverages you choose, you will also want to make sure that you are aware of the payment limits for each policy option and that these limits are appropriate for your needs. The limit on your property damage coverage should be up to the full value of the rental property, and the liability limits should be enough to safely cover the medical costs and legal expenses for a typical liability claim.
For this review, companies that offer the broadest selection of policies, optional coverages, and policy limits were awarded the most points. We also favored companies that offer open perils policies that pay out based on replacement costs rather than actual cash value.
Company Reputation
In addition to considering how an insurer's policies can meet your needs as a landlord, it's crucial to evaluate the experiences of other customers with the provider. While an insurer may advertise alluring rates and coverage options, a poor record of customer relations or questionable business practices can make them less attractive.
To determine the reputation of insurers, we consulted trustworthy sources such as the National Association of Insurance Commissioners (NAIC), J.D. Power, and the Better Business Bureau (BBB). The NAIC compiles consumer complaints against specific insurance carriers and calculates a score, known as the NAIC Complaint Index, which reflects customer feedback. J.D. Power gathers ratings from customers to provide an overview of a company's offerings and customer satisfaction levels. The BBB gathers information about customer concerns and rates businesses based on their trustworthiness in operations.
For each insurance company, we combined data from all three sources to form a single score. Companies that received the least amount of complaints and the highest ratings from J.D. Power and the BBB were ranked as the best.
Financial Strength
As a landlord, it's crucial to ensure that your chosen insurance provider is financially stable enough to cover the costs of any claims brought against you. While unlikely, if your insurer is in poor enough financial shape, claims could go unpaid, leaving you to bear the brunt of expensive construction and repair costs for property damage. Unpaid liability claims could also put your personal assets at risk.
One of the best ways to check an insurer's financial strength is to reference the ratings from a major credit rating agency, like AM Best, Moody's, or Standard & Poor's. Each of these organizations evaluates businesses' financial health using unique formulas. However, since the agencies consider different criteria or weight factors differently, it's best to check multiple ratings to assess an insurer's financial strength accurately.
For each company featured in this guide, we gathered the relevant ratings from each of the agencies mentioned above. We then combined all the ratings into a single score and ranked the companies accordingly, similar to the company reputation score.
Reporting & Handling Claims
As a landlord, timely processing of your insurance claims is crucial to ensure prompt compensation when needed, as well as confidence that your insurer will approve and pay out valid claims. Our policy evaluation criteria included an assessment of each insurer's claim reporting processes, with higher scores given to those that offered multiple convenient ways to initiate a claim (such as online, phone, or mobile app). We also thoroughly examined customer reviews that discussed the handling of claims, paying close attention to the ease and effectiveness of the reporting procedures, any additional services or support provided during the claim process, and the overall speed of claim resolution.
Cost
Premiums and deductibles are the out-of-pocket costs that the policyholder will pay under their terms of coverage. The premiums are monthly or annual costs to retain the policy, while the deductible is what the policyholder pays toward a claim before coverage kicks in. Premiums tend to be highest for DP3 coverage, followed by DP2 and then DP1. Add-on coverages for particular risks will also add to your premiums.
Because these costs can cut into your earnings as a landlord, they are usually one of the other main factors to consider when comparing policies. It is important to remember that premiums and deductibles usually correspond to each other: lower premiums frequently come with higher deductibles and vice versa. If you are more willing to tolerate higher out-of-pocket costs in the event of a claim, you may be able to save on premiums. If you are looking to pay less on claims, you will have to pay more in premiums for that protection.
Because cost varies so much based on the specifics of each individual policy, we looked for carriers with flexibility in designing policies to meet varying cost requirements. Additionally, we examined the perception of existing customers regarding the value of their policy, which reflects whether they believe they received adequate coverage for a fair price. We found that online-focused insurance companies—namely, those lacking a network of brick-and-mortar agents—tend to offer the most affordable policies.
Getting Assistance From an Agent or Broker
Looking for the best landlord insurance policy can be overwhelming given the various types and levels of coverage available. Although our guide aims to simplify the process, some customers may still require additional assistance in selecting an insurance company.
An excellent option is to collaborate with an insurance broker. These individuals or companies have established relationships with various insurers and can provide you with a comparative analysis of available options. Although broker fees may increase policy costs, they can save you valuable time in researching and understanding your coverage options.
Another alternative is to work directly with an insurance agent. If you already have a specific insurance company in mind, their agents can provide you with an in-depth analysis of all the different coverage options they offer. Additionally, they can help you discover potential discounts or bundles that can lower your coverage costs.
---
Landlord Insurance Basics
Renting property is a big responsibility that comes with risk. Natural disasters, bad actors, and simple accidents always have the potential to damage properties and those who use them, and landlords face even more uncertainty because they usually do not occupy or directly utilize the property they own. When something goes wrong, it creates multiple problems for the landlord: their physical assets could be damaged and require costly repairs; tenants or other parties may aim to hold them liable for any harm or injury that occurred in the rental unit; and they might lose the ability to earn income from the property while under repair.
Landlord insurance limits these risks by compensating landlords in the event that they experience property damage or a liability claim against them. To protect your assets, your tenants, and your income, landlord insurance is an important consideration for anyone who rents out property. Whether your property is residential or commercial, whether you rent out a single condo or a broad portfolio of properties, and whether your rental business is formally incorporated or not, you want to ensure that you have coverage that meets your needs.
What Is Landlord Insurance?
Landlord insurance is a form of insurance that provides coverage to landlords for property damage and liability claims associated with properties they rent. Landlord insurance is an essential form of insurance coverage for any landlord who wants to protect against harms that might come to their properties and the people who spend time in or near those properties. Common examples of such rental properties include apartments, condominiums, townhomes, commercial buildings, and single-family homes.
Landlords may be familiar with other types of insurance that protect real estate, like commercial property insurance, or that provide coverage for business risks, like general liability insurance. Landlord insurance is a unique offering that contains elements of other forms of coverage while also addressing the specific types of risk exposure that landlords face in renting property to others.
How Does Landlord Insurance Work?
By purchasing a landlord insurance policy, landlords can transfer the financial risk of property damage or a liability claim to an insurer. For example, if you do not have landlord insurance and your rental property sustained $50,000 of damage in a fire, you would have to pay the full costs of repairing the property and bear any revenue losses from not being able to rent it out. Under a landlord insurance policy, the insurer would instead pay the $50,000 in repairs and potentially compensate you for lost rental income, as long as the event qualified for coverage under the terms of your policy and the costs were within the policy's coverage limits.
As with other forms of insurance, landlords should work with their insurers to define the following elements of their coverage according to their needs.
Coverage: The types of damage, incidents, and expenses that will be covered under the policy. Landlord policies typically include a component for property damage and another for liability claims.
Monthly premium: The amount of money that the policyholder must pay each month to retain the policy.
Deductible: The amount of money a covered company must pay toward a claim before coverage kicks in.
Policy limit: The defined maximum that the insurer is required to pay toward claims filed on the policy.
What Are the Different Types of Landlord Insurance Policies?
Often when shopping for landlord insurance, you will see different policies referred to as DP1, DP2, or DP3. "DP" stands for "dwelling property," and the number refers to the level of coverage, from DP1 (the most basic) to DP3 (the most comprehensive).
These policies differ based on two key issues:
Named risks vs. open perils. A policy based on named risks only allows coverage for incidents that are explicitly listed in a policy, while open perils will cover any incident so long as the policy does not exclude it.
Payment for replacement cost vs. actual cash value. Replacement cost is what it costs in today's dollars to rebuild or repair the property for a covered incident. Actual cash value is the cost to rebuild or repair the property minus depreciation. ACV accounts for decreases in value due to age or wear and tear.
The different possible combinations for those two components produce the DP1, DP2, and DP3 coverage types:
DP1 coverage is based on named risks and pays actual cash value. Because the list of covered incidents is more limited and the payouts from ACV are lower, DP1 is considered to be the most basic form of coverage and as a result, usually has less expensive premiums.
DP2 coverage is based on named risks but pays based on replacement costs. DP2 policies are also more likely than DP1 policies to include coverage for loss of rental income due to a covered incident.
DP3 coverage is based on open perils and pays replacement costs. Like DP2 policies, DP3 coverage commonly includes loss of rental income. Together, these factors make DP3 coverage the most comprehensive available to landlords but usually the most expensive.
Landlord Insurance Compared
Because landlord insurance combines several elements of other common insurance products into a single package (i.e. dwelling coverage, liability coverage, and income loss coverage), it is often confused with other policy types. In the sections below, we outline how landlord insurance differs from rental property policies, homeowners insurance policies, renters policies, and business owner policies.
Landlord Insurance vs. Rental Property Insurance
While the terms landlord insurance and rental property insurance are usually used interchangeably, some insurance companies categorize them slightly differently. In these cases, rental property insurance would refer to a policy that covers the physical structure of the rental property itself. It may also cover personal property that is used to maintain the property and provide liability coverage for injuries or damage that occur on the property.
Landlord insurance, on the other hand, would then refer to a more comprehensive type of insurance policy that includes all of the coverage provided by rental property insurance, as well as additional coverage options that are specifically tailored to the needs of landlords. For example, landlord insurance may provide coverage for loss of rental income if the property becomes uninhabitable due to a covered event.
However, in this guide, we will use the terms interchangeably to refer to insurance policies that offer financial protection for both individuals and businesses that rent out property.
Landlord Insurance vs. Homeowners Insurance
Some new landlords make the mistake of assuming that a typical homeowners insurance policy will cover risks related to the properties they rent out. For people renting out a spare room in their house on a short-term basis, homeowners policies may suffice. Usually, however, rental properties need a different form of insurance to account for the different risks a landlord faces compared to a homeowner.
Like a traditional homeowners insurance policy, landlord insurance will cover many forms of property damage that could impact a structure, like fire, storm damage, or vandalism. Coverage for liability claims in the event someone is injured at the property would also be included in both types.
But the risk exposure for landlords is different from homeowners in two key ways: one, landlords usually do not live in the properties they rent, and two, landlords generate regular income from their properties. Insurers account for these differences by providing more limited personal property coverage for landlords than they do for homeowners (since landlords' property is not usually at risk) and by providing coverage options for lost rental income from tenant defaults or the property becoming uninhabitable as a result of damage.
Landlord Insurance vs. Renters Insurance (i.e. Tenant Insurance)
Because landlords only own the unit that a tenant occupies and not any of the possessions that a tenant brings into it, landlords and tenants have different needs for insurance protection. Landlord insurance covers the rental itself and any related property and liability claims against the landlord, while a renters insurance or tenant insurance policy covers property belonging to the tenant and any liability claims made against them.
Since landlord insurance generally does not cover personal property in a rental unit, the best protection for tenants is to obtain a renters insurance policy. With a renters policy in place, tenants can receive compensation if damage to the property or some other issue, like a break-in and theft, leads to the tenant's personal belongings being lost, damaged, or destroyed.
This means tenants will be better off if they obtain a renters policy, which is usually inexpensive and easily bundled with other personal insurance policies. These policies also provide tenants protection from liability claims when a guest is injured in or near the property they are renting.
For landlords, having tenants with renters insurance is beneficial too, and many landlords require it. Part of the reason is that renters' ability to collect compensation from an insurer lessens the likelihood that they will sue the landlord when something goes wrong. Many insurers also offer lower premiums on landlord insurance when such a requirement for rent coverage is in place.
Landlord Insurance vs. Business Owner Policy (BOP)
The scale of a landlord's operations and properties may vary widely, from an individual just renting out a spare room or an in-law suite in their home to larger commercial enterprises with dozens of properties under management. For some landlords—especially those managing multiple properties—it makes sense to operate as a business in the form of a limited liability company (LLC) or other formal incorporation. In these cases, a business owner policy (BOP) may be a better form of coverage than standard landlord insurance.
BOPs usually couple commercial property insurance for the business's assets with general liability insurance, which covers a wider array of potential risks than a landlord insurance policy. For instance, a BOP may be more comprehensive in covering personal property, loss of rental income in the event of property damage, or reputational damage.
Landlord policies are usually less expensive than BOPs, but the coverage is not as extensive. This means that a landlord policy is usually sufficient for smaller-scale landlords, but if you manage your rentals through an LLC, rent multiple properties, or generate most of your income from renting, it may make more sense to protect your business interests with a BOP.
---
Landlord Insurance Coverage Options
Knowing the full extent and limitations of landlord insurance is essential for recognizing whether a policy actually meets your needs when you are shopping for coverage. Even with landlord insurance, you could end up on the wrong side of an expensive claim if you do not have the right type and amount of coverage for your rentals.
One factor that makes landlord insurance coverage complicated is that the property owner is not the one making use of the property day-to-day. In addition to the possibility that your tenants will bring claims against you directly, you could get wrapped up in disputes where your tenants are themselves the target of a claim stemming from an incident on your property. This makes it important to understand what kind of insurance coverage your tenants have as well, because if your tenants are underinsured, you may face claims over incidents that you had little or nothing to do with.
To make sense of these potential situations, here are a few examples of how your landlord policy might come into play to protect you and potentially your tenants:
Someone breaks into your rental property and steals some of your tenants' valuable belongings. If the tenant has renters' insurance, their policy will compensate them for the stolen goods. Your policy will cover any property damage from the break-in. If the tenant sues you for negligence on the basis that you had a duty to provide a security system, your landlord policy would pay the costs associated with that claim.
An employee slips and falls on a staircase in the space that one of your commercial tenants is renting. The tenant's general liability insurance will pay the cost of the employee's claim. If you are sued by either the employee or the tenant (e.g. because the staircase was poorly lit or had a broken step), your liability coverage will pay the associated costs.
A guest of one of your tenants breaks an arm falling off a deck. If the guest fell due to the fault of the tenant (e.g., the guest tripped over an item the tenant left out on the deck), the tenant's renters policy would pay the costs of the claim. If the guest fell for a reason that can be attributed to you (e.g. the railing on the deck was improperly installed), your landlord policy would more likely pay it.
What's Covered by Landlord Insurance
The three most common—and generally most important—components of a landlord insurance policy are coverage for property damage, liability, and lost rental income. A standard landlord insurance policy will almost always include property and liability coverage, and many leading providers also offer coverage for lost rental income.
1. Property Damage Coverage
Landlord insurance property damage coverage typically covers physical damages to the rental property caused by covered perils such as fire, lightning, wind, hail, vandalism, and theft. For example, if the home's roof experienced damage during a hailstorm, coverage under the property damage section of the policy would help the landlord with the associated costs. Dwelling coverage may include the structure of the building, as well as any attached structures, such as garages or sheds.
Depending on the policy, property damage coverage may also include damages to the landlord's personal property, such as appliances or furniture, that are provided for tenant use. In addition, property damage coverage may include expenses related to repairing or replacing damaged property, including labor costs and materials.
It's important to note that property damage coverage may not include damages caused by certain perils, such as floods and earthquakes (see more below). These perils may require additional coverage or a separate policy.
2. Liability Coverage
Liability coverage provides protection for the landlord if they are held legally responsible for personal injury or property damage to a third party on the rental property. This might include legal fees, medical payments, and compensatory damages. For example, if a tenant or visitor is injured on the rental property and holds the landlord responsible, standard liability coverage can help cover the costs associated with the incident.
3. Lost Rental Income
Lost rental income, also known as rental income protection, is an important coverage option for landlords to consider when purchasing a landlord insurance policy. This coverage is designed to protect landlords from financial losses when their rental property is unable to generate income due to a covered incident or event that results in a property damage or liability claim.
Lost rental income coverage can come into play when a significant repair is needed for the rental unit or if an accident renders the property uninhabitable. In such cases, the coverage would help the landlord recover the income they would have received from rent during that time.
The amount of coverage provided by lost rental income coverage is usually based on the fair rental value of the property and the length of time the rental property is uninhabitable. Some policies may also have a waiting period before coverage kicks in to prevent fraudulent claims.
It's important for landlords to carefully review the terms and conditions of their landlord insurance policy and consider adding lost rental income coverage if it's not already included. This coverage can be a valuable safeguard against financial losses caused by unexpected incidents that lead to major property damage or liability claims.
4. Additional Coverage Options
Landlord insurance is highly customizable, and insurers frequently offer additional coverages that can address particular risks that a landlord may be concerned about that would not be included under a typical policy. While this is not an exhaustive list, some of the types of coverage that could be added include:
Flood and/or earthquake: Insurers do not typically include these under standard property damage coverage because the potential size of a payout can be very large, but the risk levels are highly dependent on the property's geography (e.g., being in a flood zone or near a fault line). While earthquake insurance is not usually included in a standard policy, insurers might be required to offer it, as is the case in California.
Guaranteed income: Many standard landlord policies will cover instances where the landlord cannot generate income because the property is uninhabitable, but not when the landlord loses income because the tenant simply doesn't pay rent in full. Guaranteed income coverage provides compensation to the landlord in such cases.
Landlord contents: Standard policies may include some limited coverage for equipment or other landlord possessions kept at the rental, especially for items that are used for maintenance, repair, or upkeep of the unit. If landlords store other belongings in the rental, they may require additional coverage for those items.
Construction expenses: Sometimes in the process of repairing damage to a property, landlords incur additional expenses beyond the simple cost of the repair if additional construction is needed to ensure that the structure meets building code regulations. Insurers offer coverage for such situations as an add-on. In these situations, landlords should also make sure to have builder's risk insurance, as most property insurance policies don't provide coverage during the course of construction.
What's Not Covered by Landlord Insurance
Because landlord policies are so customizable, the types of coverage and risks included in a policy can look very different. As explained previously, landlords have many additional coverages available beyond what is typically included in a standard policy. However, some areas that are less likely to have coverage available under a landlord policy include:
Tenant's personal belongings: This is one of the more commonly understood exclusions for landlord insurance: insurers will not cover the personal possessions of those living in the structure. Tenants can instead purchase their own insurance coverage for personal belongings with a renters policy.
Routine maintenance and repairs: The cost of repairing or replacing broken appliances or expenses related to general upkeep usually won't be covered. However, it is possible that property damages related to a broken appliance could be covered (e.g., if a water heater leaks and causes flooding in the unit).
Sewer backups: Insurers frequently treat backed-up sewer systems differently than other forms of water damage or flooding and usually require a separate policy.
Flooding and earthquakes: As mentioned above, insurers do not offer flood and earthquake coverage in standard policies because risks are much higher in some locations than in others, but these coverages are frequently available as add-ons or offered through the National Flood Insurance Program in certain areas.
Termite damage: Most landlord insurance policies will not cover damage caused by termites or pests. If termite damage is an issue for you, see our guide on the best termite treatment.
Commercial Landlord Insurance (a.k.a. Lessors Risk Insurance)
Landlord insurance is inclusive of both residential and commercial properties, but renting commercial space tends to bring additional challenges. Because commercial tenants might have greater risk exposure from the nature of their operations or the number of employees or customers on the premises, it is even more important for landlords to have adequate coverage and make sure tenants' risks are insured as well.
If you rent to commercial tenants, you will find that tenants often carry their own business insurance policies to cover property damage and liability claims that occur on their premises. Some commercial landlords assume that their tenants' insurance coverage is sufficient to cover risks that might involve the landlord. However, these policies have downsides because the landlord is not the target of coverage and does not get a say in the terms and conditions of the policy.
This means that some risks—like lost rent or deliberate property damage done by the tenant—will not be covered under the policy, and the coverage limits may not be high enough to compensate you for a loss. Additionally, you can still face costly claims if your tenant lets coverage lapse or you are found negligent as the landlord.
If you are a landlord working in commercial real estate, you should seek a lessors risk insurance policy. These policies are designed for landlords and offer you protection as the property owner against claims resulting from tenants' use of your property. This is distinct from a general liability insurance policy that you might purchase as a business owner, which will offer you protection from liability claims that a non-tenant third party might bring against you directly.
---
Landlord Insurance Requirements & Cost
Landlord insurance is not required by law for a landlord to rent properties, but it is almost always a good idea to have a policy. For landlords with one or a small handful of rentals, a single major incident could wipe them out financially, which makes insurance a key form of protection. For landlords who operate at a bigger scale, each additional unit they rent increases the risk that they will have some sort of claim to deal with, so having coverage in such instances limits their risk exposure.
It is possible that if you have a mortgage loan to finance the property you are renting, your lenders will require you to maintain a policy. And it is important to remember also that typical homeowners policies will not cover rentals, so your existing homeowners coverage could be terminated if you begin to rent out your home. For these reasons, you should check with your financial institution and insurer to see if you have the right type of coverage for your rental property.
How Much Landlord Insurance Do You Need?
When evaluating landlord insurance policies, you should weigh your needs based on two primary elements of your coverage: property and liability.
For property coverage, you essentially want to know what it would cost to rebuild your property in the worst-case scenario of the structure being destroyed. One way to find this figure is to look at a recent tax assessment and see what the assessor finds for the value of the structure on your land. If your structure is older, you may want to update that figure based on current costs. Whatever figure you calculate is around where you should set your coverage level.
It is important to note that insurers sometimes treat the "dwelling property" separately from "other structures" on the land, which might include garages, sheds, or other freestanding structures. If an insurer does not include such structures in property coverage, you may need to purchase a separate policy to cover their value.
For liability coverage, the right amount can be a little harder to estimate and may be more dependent on specific characteristics of the property. For example, an older home may pose more risks of a liability claim because of factors related to its age, like older wiring or plumbing systems that may be more likely to fail. You will want to consider what the potential medical expenses and legal costs of a claim might look like and choose coverage levels appropriately. For landlords renting a single or small number of units, bare-bones liability coverage could be available as low as $300,000 per claim, but $500,000 is a common starting figure, and $1 million per occurrence is considered ideal.
If you rent more units or have more tenants, you should consider a higher aggregate limit on your policy because of your increased risks. Landlords with a higher net worth may want to consider additional liability coverage or an alternative form of protection, like incorporating as an LLC or purchasing an umbrella policy. This will protect the landlord's personal assets if a lawsuit seeks damages above the liability limit of the landlord insurance or standard homeowners insurance policy.
Protecting Your Assets: LLC vs. Umbrella Policy
One factor landlords should also consider while they are evaluating landlord policies is how best to protect their personal assets. If a liability claim exceeds the landlord's coverage limit, the landlord could personally be held responsible for paying out damages to the claimant—which could put the landlord's personal savings and assets at risk. There are two common ways to prevent this:
Setting up as an LLC: As the name suggests, formally incorporating as a limited liability corporation limits the personal liability of a business's owners if the business is sued. Instead, only the assets held by the company are at risk. LLCs may also provide some benefits to the business owners in terms of tax structure, but LLC registration requires yearly registration fees with your state.
Umbrella insurance: An umbrella policy provides the policyholder liability coverage in excess of the limits and coverages of that policyholder's other insurance policies. For instance, if the coverage limit on a landlord insurance policy is $1 million and the landlord is sued for $1.5 million, the landlord could be responsible for paying the extra $500,000. If the landlord had an umbrella policy for $5 million of coverage, the $500,000 would instead be paid out by the insurer. But, as with other forms of insurance, umbrella policies only offer as much coverage as you buy, so if a liability claim exceeds the umbrella policy limits, a landlord's personal assets could still be at risk.
Landlord insurance is a wise decision regardless of this choice because it provides baseline coverage for common types of claims the landlord may encounter. For protection beyond that, landlords will need to weigh the costs (i.e., annual LLC registration costs vs. umbrella insurance premiums) relative to the benefits of each approach.
How Much Does Landlord Insurance Cost?
Specific landlord insurance costs will vary based on the tier of coverage (DP1, DP2, or DP3), the types of additional coverages the landlord includes in the coverage, the types of property being covered, and the condition of the property itself. Given how specific policies are to the landlord and the properties being covered, it is best to consult with an insurance professional to get accurate estimates. However, this section of the guide will give you a sense of what to expect in terms of costs and the factors that will affect your landlord insurance premiums.
The customizability of landlord insurance policies makes it difficult to generalize about landlord insurance costs. However, one good rule of thumb is that landlord insurance premiums cost between 15% and 25% more than the homeowner's insurance for an equivalent property. This means that if you have a homeowner's policy on a small property with annual premiums of $1,000, you could expect to pay between $1,150 and $1,250 if you converted that home into a rental and obtained coverage for it.
Factors That Affect Premiums
Insurers base costs on the level of risk presented by policyholders and their covered assets. For landlord insurance, some of the risk factors that an insurer will evaluate include:
Number of rental units covered: The more units you rent, the greater the likelihood that you will face property damage or a liability claim somewhere in your portfolio of properties. With this increase in risk, you likely need to purchase more coverage and insurers will be more likely to charge a higher premium.
Type of rental units covered: Insurers perceive different types and levels of risk for single-family homes, multi-family structures, apartment buildings, and commercial or office space. For example, the costs of repairing fire damage in an apartment building might be much higher than in a multi-family home because more units could be affected and building code regulations are more stringent. These differences would lead to different premium rates for each.
Property age and condition: As with a standard homeowners policy, an insurer will want to know what condition a rental property is in before offering a quote. Units that are older or less well-maintained may create an increased likelihood that an incident would cause damage. But even newer homes may have risk factors if they have been poorly built or maintained, and insurers will adjust prices based on that.
Property location: Location matters for landlord insurance costs because areas have different levels of risk. If your rental property is in an area with lots of extreme weather or higher crime rates, the insurer may charge higher premiums because the likelihood of property damage is greater.
High-risk features: Features like a gas stove, a wood-burning fireplace, or a swimming pool might be a selling point when attracting tenants, but they all increase the chance that the tenant or the property will experience harm leading to an insurance claim. These features are all likely to increase the landlord's premiums.
Safety and security features: Features in the rental property that minimize risk to people and the property itself can help you save money on your landlord policy. These might include sprinkler systems that mitigate potential fire damage, locks and alarm systems that deter break-ins or vandalism, or smart appliances that warn about potential malfunctions.
Tenant type: With the rise of short-term rentals through platforms like Airbnb, insurers are increasingly likely to consider who you are renting to when setting rates for a policy. Generally speaking, long-term tenants are perceived to be more careful and responsible with their rental than short-term tenants, so the costs to insure a rental meant for long-term tenants will be lower.
Finding Cheap Rental Property Insurance Companies
Landlord insurance is an expense that can produce major savings when something goes wrong with a rental, but many landlords understandably want to minimize their costs when shopping for insurance.
One way to do this is to look for insurance providers who offer bundles or multi-policy discounts that include other forms of insurance, such as commercial vehicle insurance or workers' comp insurance. Solo landlords who are just renting one or two properties may be able to tie in their landlord coverage with personal policies for home or auto insurance. Businesses managing multiple properties could try to find discounts by purchasing business insurance and landlord insurance from the same providers. Insurance agents for different providers will be able to tell you more specifically what types of bundles and discounts they offer.
You can also consider the tradeoffs from different levels of coverage. Policies with higher out-of-pocket deductibles or lower coverage limits are usually more affordable in terms of premiums but can be more costly in the event of a claim. Similarly, a DP1 policy will usually cost less than the more comprehensive coverage available in a DP3.
Of course, one of the best ways to guarantee that you are getting a good price on insurance is to do some comparison shopping. Insurance brokers allow you to easily compare options across providers, but you can also contact multiple rental property insurance companies directly to get quotes for comparison.
---
Frequently Asked Questions
What does landlord insurance cover?
Landlord insurance typically covers damages to the rental property caused by natural disasters, theft, vandalism, and other unforeseen circumstances. It may also include liability coverage for injuries to tenants or visitors and loss of rental income due to property damage.
Do I need landlord insurance if I only rent out one property?
Yes, even if you rent out only one property, it is highly recommended that you have landlord insurance. Standard homeowner's insurance policies typically do not provide adequate coverage for rental properties and may exclude coverage for damages caused by tenants.
How much does landlord insurance cost?
The cost of landlord insurance varies based on several factors, including the location and value of the rental property, the type and level of coverage needed, and the insurer's rates. Generally, landlord insurance is about 15-25% more expensive than a comparable homeowner's insurance policy due to the additional risk involved with rental properties.
Can I require tenants to have renters insurance?
Yes, as a landlord, you can require tenants to have renters insurance to protect their personal belongings and provide liability coverage in case of accidents or injuries. However, you must include this requirement in the lease agreement and ensure that it complies with state and local laws.
How much landlord insurance do I need?
The amount of landlord insurance you need depends on several factors, including the value of the property, the level of risk associated with the property, and the coverage options you choose. To determine the appropriate amount of coverage, you should consider the cost of rebuilding or repairing the property in the event of a covered loss, such as a fire, natural disaster, or vandalism. The amount of liability coverage needed will depend on your personal financial situation; however, $500K-$1M limits are common.
Is landlord insurance required to rent out my home?
According to the Insurance Information Institute, some homeowners insurance companies will allow for occasional short-term rentals of a primary residence or vacation home on a standard home insurance policy (assuming the homeowner provides proper notice). Some carriers, on the other hand, will require the homeowner to purchase additional coverage through a separate endorsement. With that said, any homeowner that plans on renting out their home regularly would require a separate policy, such as landlord coverage or a business owners policy.
References
By clicking on these links, you may be taken to one of our insurance partners. The specific company listed here may or may not be included in our partner's network at this time.